Rate Now
Share Your Experience
Have you seen Dr. Susan Ways?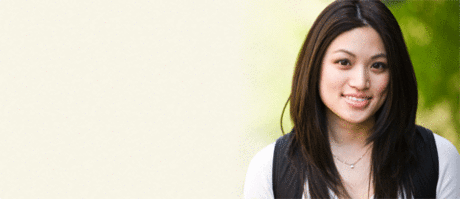 Birth Control
Get the facts about birth control so you can decide which type is right for you.
30 Ratings with 10 Comments
1.0 Rating
June 20th, 2016
1.0 Rating
January 17th, 2015
Should be better here.
1.0 Rating
August 13th, 2012
TERRIBLE TERRIBLE TERRIBLE
This entire doctors office is a joke and I will NEVER go back. I had an annual like i do every year with Dr. Good (who is a really great doctor) and about a week later I got the letter in the mail saying everything came back normal and fine. A few days pass by and I got a phone call from their office stating that I needed to come in because they messed up and my pap came back abnormal and Dr. Good needed to talk to me. So I went in a long story short got an appointment to have a a cervical biopsy done because I supposedly had HPV and they scheduled it was Janice Hammond. Let me just say this woman has NO bedside manner what so ever, she was completely rude and talked down to me and my mom like we were stupid and didn't understand what the procedure was about and took about 30+ minutes just trying to scare the living daylights out of me saying "its going to be something you have the rest of your life" and "this is why people should be in monogamous relationships ect.." when she has no idea who i am and what my values are, basically saying I was promiscuous and i deserved to have it, so of course feeling overwhelmed and not comfortable doing the procedure with her I started crying and instead of being comforting she made a sarcastic remark about "oh honey don't cry your fake eyelashes are going fall off" FYI lady I wasn't wearing fake ones nor do I ever! So my mom got upset and told her that they weren't and to just get me a tissue. Needless to say I walked out and didn't have the biopsy done and I am never going back to their office. They not only messed up my results and didn't do another pap to make sure i had before they wanted to cut into me, they took my money and didn't tell me til I called to find out why and its cause they said it went to a "previous bill' which I never had saw the paperwork for! Susan ways office is scandalous and thats just half of my story!
1.0 Rating
July 13th, 2012
Dr. Ways is unprofessional! Avoid her office!
I really have nothing positive to say about Dr. Ways and her staff. I will never go back to her and I recommend others do the same. She did my surgery and it was a huge failure. I almost died and feel lucky to be alive. Her office manager is terrible and just cares about money. The think the thing that really turned me off was how she treated the nurses and other medical staff when I was in the hospital. She came only once to check on my recovery and I have never seen a doctor act so rude and unprofessional. She must really think she is hot stuff, but I personally have NO respect for her. I have found another OB/GYN and I recommend others do the same!
5.0 Rating
May 25th, 2011
Great practice
1.0 Rating
April 25th, 2011
Never went Back
I wanted help so bad and it is hard to get in with a female obgyn so i I had to schedule 3 months ahead. when I got there I was told it would be about an hour wait because she was not there. Then they offered to reschedule when they told me it would be about another hour. I would not be able to get in for another month. I said I would wait. it was a total of 3 hours that I waited for her. I was there for problems with my libido. She put me on lexapro. after going home and researching the medication, the largest side affect of that is a decreased libido. Go figure. I threw out the medication, cried in frustration, felt like I had no hope and never went back.
2.3 Rating
April 30th, 2010
Too busy with appointments to deliver babies
I had to be induced and Dr. Ways did not show up until she completed all her appointments that day. She wanted to leave the hospital because she said it was going to be a while but my husband would not let her. She said she would do some paperwork and come back and check on me. Shortly thereafter she had to come running in the room, throwing on her scrubs, and deliver the baby. She's fine for appointments but don't expect much at the main event.
5.0 Rating
October 23rd, 2009
Dr. Ways is great. She has an excellent bedside manner and is very efficient. She called as soon as my lab results came in, and when my phone wasn't working, she contacted my sister to let me know I needed to schedule an appointment. The only thing I don't like about Ways Medical Group is that they rotate Dr.s so I don't always get Dr. Ways. There is one Dr in particular that I get stuck with quite often that takes forever to see me (1+ hours- 2 hours). Other than that, I would highly recommend Dr. Ways.
5.0 Rating
May 1st, 2009
Dr Ways is the best doctor and knows what she is talking about. She knew exactly what was wrong with me and diagnosed me to a "T" with all of my symptoms, that I needed a hysterectomy. I feel so much better and no more pain at all and especially no more periods! Yeah! I feel like a new woman and other doctors didn't know what was wrong with me. I really appreciate doctors that care about their patients and diagnose correctly! I will travel from Merced to Modesto to see her again. It was worth the drive out of town and I would do it again if need be! Thank you Dr Ways!!
5.0 Rating
August 29th, 2008
4.0 Rating
July 12th, 2017
3.0 Rating
July 12th, 2017
Nearby Doctors

Dr. Susan Ways is similar to the following 3 Doctors near Modesto, CA.