Rate Now
Share Your Experience
Have you seen Dr. Suzanne Merkle?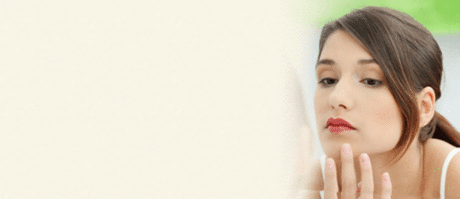 Acne
Get the important facts about acne, including the different types and what causes it.
29 Ratings with 12 Comments
5.0 Rating
February 20th, 2017
very smart and excellent procedural and cosmetic skills
5.0 Rating
August 18th, 2016
2.0 Rating
October 14th, 2015
Good doctor, but be prepared to wait over an hour!
Good dermologist, but doesn't respect anyone's time but her own. My wife, son and myself have seen her five times in two years. The one thing all five visits had in common was she made us wait OVER AN HOUR FOR EVERY APPOINTMENT. This isn't rocket science. Plenty of good dermatologists out there. They are rude and disrespectful of patient time as if it less valuable than theirs. I've spoken with Dr. Merkle about it. She apologizes up and down, but nothing changes. My wife went in today. As I'm typing this at 4:15pm, she still has not been seen for her 3pm appointment. Some things never change. If you have a lot of time on your hands or need to read that book you've been meaning to get to, go see Dr. Merkle. She is a good dermatologist.
4.0 Rating
September 29th, 2015
Patient
5.0 Rating
September 16th, 2015
Great Doctor
1.0 Rating
June 17th, 2015
5.0 Rating
May 10th, 2015
Best Doctor Ever
5.0 Rating
October 29th, 2011
She's a good dermatologist.
I think Dr. Merkle IS a good dermatologist. She has always been extremely thorough with me and very caring and pleasant. I have been going to her for years. I do dislike having to wait so long in the office. I've had to wait for up to 2 hours before to see her. I think this is the case with all of the doctors in the practice, however. The best time to schedule an appt. to see Dr. Merkle is first thing in the morning or after lunch. I wish the office would improve the wait times, but I like Dr. Merkle so I feel it is worth it.
1.0 Rating
September 20th, 2011
1.0 Rating
August 13th, 2010
Inconsiderate Appointment Bookings
After waiting an hour in the waiting room, I politely went to the front desk and asked how much longer my wait would be, to which the girl with a rather snippy attitude said "there's still one patient ahead of you." This was after 1 hour! I asked to speak with the office manager, after the snippy girl wouldn't tell me what time the other person's appt. was, and apparently we were booked at the SAME time! I was going to wait at least another hour or so for a TOTAL wait time anticipated to be 2 to 2 and 1/2 hours as that's what she'd been averaging with each patient!!! Apparently, her POLICY is to DOUBLE-BOOK her appointments which I find EXTREMELY ARROGANT, RUDE, and INCONSIDERATE of her patients' time, as if only her time is valuable. I can imagine waiting that long for one of the TOP DOCS as in cardiac surgeon, oncologist, and so on for a very serious medical issue, but for a DERMATOLOGIST? I think not! I left and will not be back.
1.0 Rating
October 22nd, 2009
Patient Neglect
i went to see Dr. Merkle 3 times. Twice she left me in the waiting room for over an hour, and the staff was closing the office & left me in my room & TOTALLY FORGOT ABOUT ME. i do not recommend this doctor. she is stressed, always in a hurry & can barely talk to you when you do finally get to see her.