Rate Now
Share Your Experience
Have you seen Dr. Suzanne Nelson?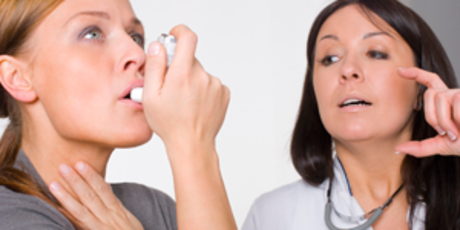 Asthma
More than 22 million Americans of all ages have asthma. Prepare to talk to your doctor about symptoms, diagnosis and treatment options.
36 Ratings with 17 Comments
5.0 Rating
August 31st, 2016
When we found out my daughter was sick, Dr. Nelson came highly recommended. Because of the nature of how ill my daughter was, she was able to see my daughter quickly and start ordering tests. We had no idea what was going to happen down the road for my family, it was a terrible nightmare..... but daughter is now doing very well because of Dr. Nelson. She was by our side every step of the way, she was honest and her bedside manner was comforting. I can't say enough good things about her. Thank you Dr. Nelson!
5.0 Rating
August 19th, 2016
Fantastic experience
Dr. Nelson and her staff were fantastic. We were able to get a first appointment within a few days. Other doctors we called said it would be 3-4 weeks before we could get in. She took a lot of time with my son, and she was thorough in explaining both his diagnosis and next steps. Fantastic bedside manner and very down-to-earth with both child and parents. We went to a follow up appointment that was just as professional and helpful. A+ experience!
1.0 Rating
March 24th, 2016
When a child has a heartburn, a doctor shouldn't just suggest to sleep on a more elevated pillow and not to eat late at night, I can get all of that info from Google. I need an actual involvement of a specialist. After more time of suffering, we had to go to another doctor, who actually ran some tests, and found H. Pylori.
5.0 Rating
April 25th, 2014
Great Doctor
Dr. Nelson was a wonderful. She was very nice and listened to everything I was saying and explained everything in a way I understood but didn't make me feel stupid. Her personality is very relaxed and she makes you feel at ease. I recommended her to my sister and niece and would recommend her to anyone looking for a pediatric gastroenterologist.
5.0 Rating
April 3rd, 2014
5.0 Rating
March 28th, 2014
Dr. Nelson is great with my son who has a developmental disability. She takes time to explain things to him and listens to his sometimes "not on topic" comments. At our appointments, she listens to our concerns, explains the reasons behind her approach to the problem, and is very prompt at sharing test results. I would highly recommend her to anyone needing a GI doctor for their child.
5.0 Rating
March 27th, 2014
Good with teenager
She was very good with explaining things to my 15 year old daughter and I think it is important to explain it for their age level. Good "bedside manner" which for our family is very important.
5.0 Rating
March 18th, 2014
Clean and Friendly
We've been to a lot of doctor's and therapist's offices lately, and I really found Dr. Nelson's office to be one of the cleanest, most cheerful places. I wish I could say that about the others, but I can't. They have hand sanitizer in the waiting room, and they have toys for the kids in the waiting room and the exam room, which is nice. The doctor and her staff are very friendly, and they all took the time to listen to my concerns and answer my questions. I really appreciate that. I would definitely recommend Dr. Nelson to friends and family.
5.0 Rating
March 16th, 2014
Excellent Experience with Doctor Nelson
My daughter was suffering from terrible stomach pain a few months ago. My pediatrician referred us to Dr. Nelson. It is usually very difficult to get an appointment with a specialist so I was pleasantly surprised when I was able to get my daughter in to Dr. Nelson the next day. Because she is not in a large medical group, Dr. Nelson is able to set her own schedule, which is very accommodating. We found Dr. Nelson to be very kind and understanding. Her staff is excellent too. Dr. Nelson prescribed a variety of tests for my daughter and then gave her medication for her problem. Within a few days of starting the medication my daughter's stomach pain had disappeared. Both Dr. Nelson and her staff are a pleasure to work with and I recommend her to anyone looking for a gastroenterologist.
5.0 Rating
March 13th, 2014
Excellent
Both of my boys have seen Dr. Nelson. She is so helpful and really concerned for my children's condition. She uses a conservative approach which I appreciate. My son loves her laid back style. Any time I have a concern she is always available to talk and discuss my questions. We have seen other Gatros in the past and we keep coming back to Dr. Nelson.
5.0 Rating
March 13th, 2014
5.0 Rating
March 12th, 2014
Conservative approach to treatment works for us