Rate Now
Share Your Experience
Have you seen Dr. Suzanne Rizkalla?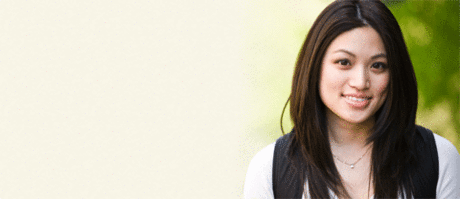 Birth Control
Get the facts about birth control so you can decide which type is right for you.
31 Ratings with 11 Comments
2.0 Rating
March 30th, 2016
Uncourteous staff member
I've gone to Dr. Rizkalla for years. I was always happy with her. It has become very hard to get an appointment with her. There is a some what new girl working at the front answering most phone calls. She is rude and very unprofessional. Her attitude is having me question remaining with Dr. Rizkalla.
1.0 Rating
September 25th, 2014
does not follow up
Was told when lab results we in office would contact me to make a follow up appt. never received a call. So I called, was told they only call if there is anything abnormal, I asked what my cholesterol results read was told it was high but nothing alarming, I asked for my results to be sent to me, did not receive so a week later I called again, This time was told that I needed to see the doctor because I needed to be seen because my cholesterol is high it has been three months, I told her to mail the results I will see another doctor, would not recommend.
1.0 Rating
June 26th, 2013
VERY UNPROFESSIONAL
The office is totally disorganized, and the staff very unprofessional. I heard the office staff talking about another patient with the door wide open. Dr. Rizkalla did not spend more than 5 mins with me, she was almost upset that I was there and was trying to rush through the exam. She talked down to me when I was explaining my issues, and was very unprofessional. I left and went to another doctor to get my illness handled. Overall the office is very unprofessional.
5.0 Rating
February 21st, 2013
Great Primary Physician
I highly value Dr. Rizkallah's ability to get to the heart of the matter and take action to correct it. She has guided the treatment of my heart and artery condition for more than a decade. (I had already had two heart attacks before coming to her but she has aggresively pursued medical, lifestyle and drug treatments that have prevented a recurrance.) I have a very complicated medication regime that she has managed in coordination with my cardiologist, my electrophysiologist, and my cardiovascular surgeon. She is the constant that has kept things balanced and pointing in the right direction. She always has the time to see me, even without appointments, and takes the time to explain what is going on and answer any questions.
1.0 Rating
February 20th, 2013
Lovely lady is wonderful to deal with, but good medical attention is questionable. If run of the mill stuff, then probably OK, but be careful, she's sloppy about the finer details and takes chances doing procedures a little outside her scope. Does not call back re: tests and may leave you in the dark for weeks. Require more than lovely bedside manner and you might run into some real and serious medical problems.
5.0 Rating
July 25th, 2012
Best doctor I've seen in 45 years, 10 star rating
1.0 Rating
April 13th, 2012
5.0 Rating
August 5th, 2011
I think she is just an outstanding doctor. It is hard for me to find a doctor I like. I am sticking with her.
5.0 Rating
June 22nd, 2009
EXCELLENT, CARING AND VERY KNOWLEGABLE
Dr. Rizkalla is an EXCELLENT Internist - very knowlegable, extremely caring, and a very lovely lady! She's been so encouraging for me, since I"m dealing a few fairly painful conditions. I really appreciate her in depth knowledge of blood pressure medicatios and their side effects. Dr. Rizkalla actually LISTENS to you, and always trys to resolve things for you immediately, if at all possible. She has been my new Primary Care Physician after several years of inadequate doctors who have complicated my health, rather than help. After five months of seeing Dr. Rizkalla, I'm beginning to feel that there are still doctors who care greatly and truly wish to do all they can for their patients. I recommend Dr. Rizkalla, absolutely! Her office number is: 909-478-1100. Thanks for reading this and for this opportunity.
5.0 Rating
April 5th, 2009
Dr. Rizkalla- The Worlds Greatest Doctor
5.0 Rating
December 9th, 2008