Rate Now
Share Your Experience
Have you seen Dr. Suzette Sanchez?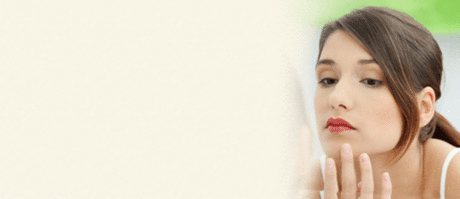 Acne
Get the important facts about acne, including the different types and what causes it.
45 Ratings with 20 Comments
1.0 Rating
August 31st, 2017
worthless
1.0 Rating
December 19th, 2015
I went to see Dr. Sanchez to get treatment for my stretch marks on my stomach.I did some research on her before going to the appointment I got discouraged so I was going to cancel but I decided to go anway.I sat in the waiting room for about 30 minutes before being seen by DR.Sanchez.I was then called in,I sat in the room for another 15 minutes.she comes in with a magazine that she uses to cover up the booklet used for writing prescription's out. She asked me to show her the stretch marks,so I did then she asked how long I had them I said since I was 13.I had to ask her several times to speak up. I asked her if she was ok because she was staring at the wall while I was talking to her.she immediately wrote out a script for tratanol which is prescribed to people for acne.I decided to time how long I was in the room talking to her.,I was in the room with her for only 2 minutes.she seemed rushed and in a hurry to get me out of her office.she didn't care about me at all.she is a careless human being.she needs her license taken away.don't waist your time or money on her.your better off going somewhere else.
5.0 Rating
October 11th, 2014
excellent doctor
1.0 Rating
December 5th, 2013
Horrible
Honestly thought i was crazy to think that she honestly treated me the way she did. I have alopecia and when I was younger received 100 cortizone injections in my head 3 times a week by an amazing man names Dr. Howie. Well he retired. Dr. Sanchez walked in my room for the first appointment did not ask me any history, pulled my head down, filled her needle and began jamming the needle into my head. It was awful. I was crying. Im not a sissy and used to receive several injections. She did not care about my pain nor my illness. She spent a total of 3 minutes in my room and managed to stab me 25 times in my head randomly. It was horrible.
1.0 Rating
September 23rd, 2013
Shingles & Cancer Screening
I went to see Dr. Sanchez 6 weeks ago for a yearly cancer screening/check up. My main concern was my scalp. She walked into the room (I was fully clothed) and she asked where on my head I felt bumps. I tried to point them out but could only find (2) of them. So she only checked what I showed her. She did not look at or inquire about anything else. Before we were scooted out the door, I told her that I was at my regular doctor 2 days ago and they thought I had the Shingles rash on my back BUT were not for sure because the rashes were on all (4) quadrants of my back. She reluctantly lifted up the back of my shirt and said yeas, it looks like shingles but I have never seen them react in this manner. And that was it. No tests. No cancer screening. Nothing. SO before she walked out of the examination I asked her if I could please have a prescription for Lidocaine patches. She wrote the prescription and we left. The next day when I was trying to get it filled, they would not fill it because she wrote extra instructions regarding the Lidocaine patches that did not make sense to the pharmacist. The pharmacist called her office and said she should be calling back soon. One hour went by, then two. The pharmacist called (3) more times. Finally the pharmacist said you go home, we are open until 9pm. And said that they were sure that Dr. Sanchez would call in before the days end. We called the pharmacy back at 4:30pm, still no word. We called again at 5pm, still nothing. Finally 2:30pm the following day she returned the call and re-wrote the prescription. When I received the medicated patches from the pharmacist, he warned me that she again added conflicting directions of the Lidocaine patch use and to see my regular doctor as soon as possible. (she wrote one patch every 12 hours) when the box/instructions suggests up to (3) patches in a 24 hour period. Which means I am going to go through this box before indicated by her, Dr. Sanchez. Meanwhile I had to wait an extra 36 hours to have my prescription for Lidocaine patches filled my pain skyrocketed and the rashes and other Shingles ailments got from bad to worse. I wound up going to the Urgent Care under the instructions of our family physician and was finally given the correct medicine. 6 weeks later and I still have Shingles. I am seeing another dermatologists tomorrow and I hope they can help me with what is going on because Dr. Sanchez did not...she just made my horribly painful situation worse and unbearable. DO NOT WASTE YOU TIME w/ Dr. Suzette Sanchez.
1.0 Rating
April 18th, 2013
MOM
1.0 Rating
March 13th, 2013
OMG
When I was referred to a dermatologist again, I thought I had made it clear that there was absolutely no way I would see the one I had before. Due to the appointment being at a different location, I figured it wasn't the same doctor. As I was looking online to check out my new doctor, it was HER. The same nasty, abominable, horrendous, and horrifying woman who somehow has a D.O. behind her name. The reason I didn't remember her name? She never told me. The only thing she muttered, and I mean muttered, was to tell me to point to my skin cancer spots. She left the room, came back and burnt me, and left. I didn't even know I was done. After waiting a long time, I opened the door and asked if she was ever coming back. That's when I was told to check-out from some nurse with an attitude.(guess I was supposed to stay in my room another 40 minutes) What has been said from the one star responses is absolutely true. I couldn't believe that it was written almost exactly as my experience was. I will bet my house that the 5 star reviews are from staff, as there is absolutely no way that the bad experiences are basically identical and then for her to be so wonderful to others is too far fetched to be remotely believable. PLEASE, stay away from this person. Her lack of communication is going to get somebody very hurt or worse. On the other hand, I'm supposed to have three moles removed and biopsied this time. I suppose I could just point to ten of them I don't like esthetically and she would remove them without question, as she doesn't ask any.(except where to point, because somehow she doesn't know this) Demand to have another referral if this is who you have. I will be calling my insurance company first thing tomorrow, and if I wouldn't be charged, I would just skip my appointment that is scheduled, just to save someone from that time-slot so as not to experience this harrowing experience. (OH, and I did give her 1 star as there wasn't any negative ones)
1.0 Rating
March 7th, 2013
Never EVER had an appointment like this before
My son and husband went into her office as first time clients with broken blood vessels in face (husband) and a skin virus (son.) She spent a total of 3 minutes evaluating both of them combined. She did not touch either, stood 5 feet away and offered NO advice. She wrote my son a prescription for something that she didn't even see. I have never had such a horrible experience ever. Honestly I am still shocked that happened. Her license needs to be pulled.
1.0 Rating
November 14th, 2012
I'm not sure anyone cares less that this Dr.
1.0 Rating
August 23rd, 2012
Worthless "Doctor"
This "doctor" is a complete JOKE! Office staff was just as incompetent as well. She spent less than two minutes with me in diagnosing my problem. Then gives me a prescription that costs over $400 to fill that most/all (per pharmacist) insurance companies will not cover. Really??? I asked questions about my condition which she was unable to explain or just didn't care to explain. Apparently too much in a hurry....Save yourself the time. You can get better information on the web than from her.
1.0 Rating
January 5th, 2012
NIGHTMARE!
This doctor is a complete nightmare.I just recently got an appointment through her office because she is the only doctor in the Grand Rapids area that takes my insurance. She didn't even ASK to see my problem area and was wrote me about 6 prescriptions. She didn't want to hear what I had to say about my skin disease, and quite frankly, didn't even care. I left the office in tears after my 4 minute visit with the doctor. All they want are your co-pay's. Thats what this office revolves around. Money. Definitely not helping people. - Also, the office staff was rude and inconsiderate.
1.0 Rating
November 21st, 2011
if you are having a first time biopsy, go somewhere else.
Worst experience I have ever had in a doctors office. The young gal from the front desk took me back to the exam room, asked if it was ok for a male student doctor to observe, I said sure, that was fine.(after as many doctors as I've seen, you just stop caring who looks at you). Before I could even get undressed and draped, the door opens, no knock, no warning at all. Another patient in the hall as the two entered my room, while I stand there undressed from the waist down. The doctor then says to me...so why are you hear? biopsy on my hip. I show her. She looks at me and says, why does Dr. XXX want this biopsy. Let's see...He's an oncologist, I have lymphoma, and there is concern that the lymphoma has changed or I have developed yet another lymphoma. The male student doctor was never introduced to me, nor did the doctor introduce herself.(Keep in mind...The entire process took less then 3 minutes). I was never given even a minute to drape myself. She stuck me with a needle (no, Here comes the poke, or this may sting.) to numb the area, followed it with the Punch biopsy tool,(Numbing meds never had a chance to take effect) stuck a band-aid on it (Usually it is closed with a single stitch). Nope, not this time, turned and left the room, male student doctor followed. Did not label my biopsy, did not put the needle or punch tool in the safety Blood Born container mounted to the wall. Did not say if she was done or if she would be back. So before I walked out, I picked up the biopsy vile to inspect to see if it even made it into the container. When I left the office, everything was left laying on the counter, not labeled, The needles and the punch tool were still laying on the counter as well, in addition to my personal medical history folder. The vial with the sample in it, but not labeled. I don't think she spoke more then 20 words to me the whole time. The Student doctor never said a single word. I was given no instructions for the "care of the biopsy site", except, you shouldn't need a band-aid on it tomorrow, minimal effort over her shoulder as she left the door open, and me standing there again with No drape. Personally, I think that if your going to be a public service provider, you should have some personality, some people skill's, and some empathy for people who are ill. What really scares me is she was Teaching a student doctor....God Help Us!Parent's do not take your child to this doctor unless you want a traumatized child.