Rate Now
Share Your Experience
Have you seen Dr. Swapna Bobba?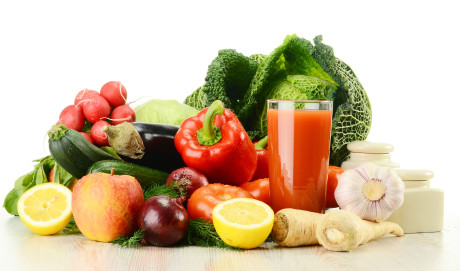 Type 2 Diabetes
Type 2 diabetes is a chronic disease in which your body is unable to maintain a normal blood sugar (glucose) level.
Quality Rating
Highly Satisfied
14 Ratings with 8 Comments
1.0 Rating
March 18th, 2014
Did she even look at my history?
I was referred to Dr. Bobba because my OB is in the same facility, and was looking for a Primary Care Physician. After waiting almost two weeks for my appointment, I was brought into the back by the nurse and had my vitals, weight, etc. handled quickly. I then sat in the room for about 20 Past my appointment time, when Dr. Bobba came in. She was very nice, and listened as I explained my long history of migraines & headaches, and nausea which has been Very severe since a car accident a few years ago, and some other memory & problem-solving issues I have been concerned with. I explained that the severity, and frequency have increased, and I would like to find the root of the issues- not just mask them, as I feel it might be more serious. She Immediately launched into "a daily migraine medication"- which I explained Again, that I Only take medication if I Absolutely have to, so a daily medicine was not an option. She continued with pushing this specific migraine prescription (I am guessing she might get some sort of kick-back?). When I asked about the side effects~ her first response was "Well obviously nausea…" & my response was "But that is my Other Main Concern…." And Without Delay, she started to write Another prescription for nausea on her handy iPad. I realized then, that she did not care about finding a resolution~ she just wanted to write prescriptions for her favorite drug reps. I figured I would go ahead & pick up the prescriptions, Just In Case- since I have been having do many issues… Upon getting them, and doing my research before taking them, I read on the pamphlets: *No Known Allergies to Medications- WRONG!!! I am Severely Allergic to Clindamycin!!! *Do Not take if any ingredients are the same as a medication you are allergic to- Both medications have some of the same ingredients as Clindamycin, and the nausea meds have basically Half of the Same Ingredients!!! *Also listed in my paperwork: Lactose Intolerant- Lactose in the second ingredient in the nausea medication!!! *Migraine meds say they are known to cause seizures in people that have never had them: My paperwork shows my brother has seizures; they started out of nowhere when he was 32 (I am 31). - This medication also has adverse effects in people with anxiety & breathing problems….Both of which I have been experiencing~ however Dr. Bobba never even thought to ask about anything like that. I am Beyond frustrated with the waste of my time, money & her complete disregard to my well-being.
5.0 Rating
August 8th, 2013
excellent
5.0 Rating
July 18th, 2013
Excellence in a PCP
Dr. Bobba has a warm, engaging personality and perceptive diagnostic skills. She's a gem in the rough of US health care.
5.0 Rating
June 1st, 2012
Dr. Bobba is doctor that looks at the entire patient, not just the physical ailment. She asks about stress, emotional status, etc. She is also very open to alternative medicine and supplements in tandem with western medicine. I love her. I am a 46 year old female and so far, she is the best, most understanding doctor I have met with.
5.0 Rating
December 23rd, 2011
Impressive
5.0 Rating
January 16th, 2010
I really enjoyed having her as a Dr. She was great with my daughter Alexa. We could call if we had any issues or questions and she would always call back. When we went in she went over everything with us, walked us thru stuff, talked to us, if we had questions she would answer them.
5.0 Rating
May 22nd, 2009
Wow!!! We are impressed!
We came to the clinic and were given Dr. Bobba by the receptionist who secretly reccomended her to us. When she came into the exam room she was very personable and even blew up a glove as a balloon for our 15 mo. old. She actively listened to my worries about my son and was very good with making him feel comfortable. We are very happy to make her our primary care practitioner for our whole family.
5.0 Rating
September 18th, 2015
5.0 Rating
June 24th, 2015
5.0 Rating
June 30th, 2014