Rate Now
Share Your Experience
Have you seen Dr. Syed Hasan?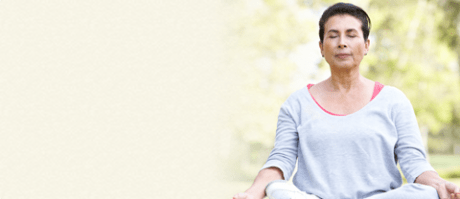 COPD
Get the facts about chronic obstructive pulmonary disease (COPD), including symptoms and complications.
46 Ratings with 20 Comments
1.0 Rating
February 1st, 2017
Uncaring Distracted Dr...Beware.
His office manager is also his medical assistant and she seems to care more about me and my problems, she writes down all my symptoms and asked me question made sure I had refills and did lab orders...more than the doctor did, he seemed like he could care less why i was there, not to mention he took a phone call in the middle of my appointment, then got up and walked out, so i sat there for about 5 minutes before i realized he went into the next room. I feel sorry for his staff, because hes not very nice to them. Needless to say i wont be back.
5.0 Rating
September 18th, 2015
Long time patient
1.0 Rating
August 28th, 2015
Incompetent Doctor!
He did not want to write a referral that was needed for me as a patient! Saying that he was not a Referral doctor! Which they do not even exist! Because he thought he could be a specialist too! He just wants to collect money from visits of people because he will not allow the patient to go to a specialist making himself a specialist in illness and conditions that he is not able or educated to assist ! It is unbelievable! The staff unfortunately works for him , and has to be on his side, I feel sorry for them! Please everybody be aware! Please watch out for this doctor!
1.0 Rating
April 13th, 2015
1.0 Rating
March 6th, 2015
Definitely the WORST doctor i ever came across. He makes me feel like a waste of time. Don't listen when describing any problems i am having. and does not value my opinion as a patient. He takes personal calls while in the middle of exam and even falls asleep. He should not be Practicing or he needs a wake up call because he is getting paid every time we go there... TO DO NOTHING!!!! i switched doctors, i could no longer deal with the unprofessional-ism and the disrespect.!!!!!!!!!!!!
1.0 Rating
January 30th, 2015
I left in tears.
This doctor should not be in practice. During a visit with me he yelled on the phone about his wife's car the entire time I sat there. Then he yelled at the nurse when he could not find something. He slammed things on the counter and slammed the door multiple times. I had a swollen lymph node I told him about and he laughed and told me not to worry. He made me feel like I was a waste of his time. Even when I couldn't hold back tears he was mean and just walked out when he was done. Didn't even say I was all set. I heard him in the next room with the next patient so I got dressed and left. Two years later I still have a swollen lymph node and may have to have it biopsied. He said it was nothing. He ruined my perception of doctors for a long time. He is a bully that uses his career as an excuse to be abusive to people. He's an awful human being.
5.0 Rating
February 5th, 2014
Finally a good honest Dr......
Dr.Hassan and his staff is wonderful...he pulls no punches and is very concerned about your condition .its so refreshing to be in a Drs office without 50 people crammed up waiting for a quick pill script,he don't push any pills on you that you don't need,and it's nice to hear a Dr ask how are you .....he really cares they all do there....will keep him as my Dr always..Thank GOD for Dr.s like him.......
1.0 Rating
July 10th, 2013
patient
Dr Hasaan is unprofessional never listens to concerns ,an rushes you in an out acts as if your illnesses are a joke, always on the phone even while treating patients, his nurse appears to be more educated then him .He speaks of what is country believes,,, ,, move back then ,your apparently in wrong country,
2.3 Rating
July 25th, 2012
Dr Hasan is a very intimidating individual makes you feel like you are wasting his time..I been taking the same meds for years and I have told him what the problem is and he still insists on giving me meds that I have already taken in the past and know they do not work for me..ofcoarse which led to further testing before hand..He doesnt seem to care much for his patients..or should I say he picks and choses who he cares about is what I have seen on my appointments not friendly at all!!!!Think depends on who you are. never had such an experience with any other doctor time to look for someone new.
5.0 Rating
July 5th, 2012
Best Doctor in Town!!!!
5.0 Rating
May 27th, 2012
best doctor I have ever seen
5.0 Rating
April 29th, 2012
Finally I have found a doctor who really listens and diognoses the problem accurately.