Rate Now
Share Your Experience
Have you seen Dr. Sylvia Gisi?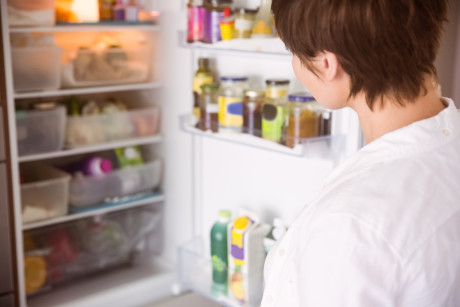 Binge Eating Disorder
Get the facts about binge eating disorder, including symptoms, causes and related conditions.
38 Ratings with 22 Comments
1.0 Rating
October 16th, 2016
Long waits for appointment, long waits in office and long waits for lab results.
2.0 Rating
October 1st, 2016
Needs to do better
Dr Gisi is still a good provider but I believe she has taken on way too many patients and she doesn't have the time to follow through with appointments accurately. She often misses diagnosis and she is so overbooked that she doesn't see you for more than one to two items at a time. Often times you can inform her of an additional issue and she will totally ignore it or she isn't focused enough on you to hear. She needs to go back to how she was when she first opened her practice and make time for the patients. Her beside manner has gone from a 5 to a 3 with me because I feel that she is too often in a rush to get out and onto the next patient.
5.0 Rating
October 1st, 2013
Patient Kristen
2.3 Rating
May 31st, 2013
No time for you.
First off, I can never get an appointment when needed (sick). They just tell me and my wife to go to the Urgent care who then gives me a prescription and tells me to see my Dr. (Gisi). Then I call the Dr and she can't see me for at least a week. Second, They have people come in for NO REASON. My prescription just needed a refill. I went to get my blood drawn for this to happen like normal....For 2 and a half weeks NO word from the Dr office about my results. For years every other Dr would call me and tell me my results over the phone. When I finally call to find out why it's taking so long, they don't answer. I leave messages with no return call for another week. Finally they call me and say you need to come in so we can go over your results. Why can't you just tell me the results over the phone...."you need to come in". So then they schedule an appointment 2 weeks away. I go in and all they do is check my blood pressure and read me my NORMAL blood test. There was nothing wrong with my labs. Third, If you show up even 5 min late they charge you a fee and make you reschedule BUT when your on time you sit there waiting at least 30 min to be seen. Seems like all they care about is getting your and your insurance money. They could care less about YOU. I left there and went to a different Dr and I am SO glad I did. The nightmare is gone.
1.0 Rating
April 21st, 2013
WORST DR IN TEMECULA
I cant even begin to tell you how horrible my experience with this group and especially Dr Gisi. You are putting yourself at risk going to this office -
2.3 Rating
October 5th, 2012
a little too much family affair
1.0 Rating
June 13th, 2012
1.0 Rating
March 31st, 2012
Not a good doctor
I have been going to her for about 3 years. She has missed many issues with my health. Her office staff is beyond rude. I am looking for another doctor.Just getting a refill can be difficult.I think she would be a good doctor if your weren't sick or needed a diagnosis.
5.0 Rating
November 30th, 2011
5.0 Rating
October 10th, 2011
1.0 Rating
August 26th, 2011
Do not go to this doctor!!
When Dr. Gisi first opened her original office everything seemed ok. However, there appears to be more attention in getting your money than caring for patients. I have been taking a maintenance medication for several years. But just try to get an approval for a refill. Be prepared to wait at least a week. The office staff is very rude, especially Maria. That person should have been fired a long time ago. Caution, if you value your live and your family's, look for another doctor.
1.0 Rating
August 16th, 2011
Terrible and uncaring
Don't go to this dr. She will not talk to you on the phone!! I needed a refill on a med that I was told NOT to stop taking. It isn't anything dangerous just thyroid medication. I was told I would have to come in for an appointment(at $175 a pop) to get a refill which is ok but I wanted enough pills to get me by so that I could have blood work (need to take consistantly for 2 weeks for accurate results) but she refused. I would never go see this doctor again...money is far more important than the health of her patients.