Rate Now
Share Your Experience
Have you seen Dr. Sylvia Laremont?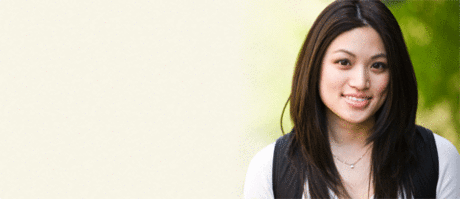 Birth Control
Get the facts about birth control so you can decide which type is right for you.
17 Ratings with 9 Comments
5.0 Rating
January 16th, 2015
I credit Dr. Sylvia with saving my life on two different occasions. I first went to Dr. Sylvia when I had an abnormal pap and after a horrible experience with another ob/gyn. That first visit was about eight years ago. At that time, she explained my condition and performed the procedures I needed with skill and an amazing bed side manner. I liked that she communicated with me and she had a manner that helped to calm me. The second time she saved my life was after the first incident. I was in my early to mid 30s and I was taking diet pills. I went in for an annual exam, and my blood pressure was high. She was very stern and serious about the dangers of hypertension. I listened and followed up with my regular doctor. If it wasn't for Dr. Sylvia I would have waived off the risks of hypertension - I thought I was too young to worry about high blood pressure, heart disease, and other risks that I put myself at. my teenaged daughter is due for her first visit to an ob/gyn and I'm taking her to Dr. Sylvia. I'm very confident that her first experience will leave a good impression and that my daughter will receive excellent care.
1.0 Rating
December 12th, 2014
Rip Off Dr.
1.0 Rating
February 11th, 2014
. The
I initially went to her office for a routine annual exam. My first visit I was a little uncomfortable because of the office environment. There was no privacy when you checked in and no privacy when you were called back for your visit and none when you checked out. If there were any type of procedures that was needed or prescription that you needed everyone in the lobby could here what was going on with you. The reason why I am totally dissatisfied with the care I received from her is I feel I was being taken advantage of when it came to my health care. I had a abnormal pap and she did a biopsy. Thankfully the biopsy came back negative for cancer. She gave me options to choose to remove the abnormal cells and I chose the option that was the most effective base on the information she provided to me. When I went to set up my appointment for the procedure that I chose she then reviewed my records again on that day. She realized and stated based on the minor severity of my cells she recommended I have a less minor procedure. I had the procedure she recommended and months later had another pap done. My pap came back normal thankfully. During that same office visit when she gave me the results she implied that during the initial biopsy she may not have given enough tissue to determine accurate results. She suggested I go through another procedure that required me to have a outpatient procedure in the hospital. That did not sit well with me so I talked to my primary care physician about my concerns because what she told me did not make sense to me. I decided to get a second opinion and see another doctor and explain my situation with Dr. Sylvia. I had another pap 7 months later and it came back normal again. My new doctor has no reason for me have any other procedures because of prior abnormal paps. Through my experiences with Dr. Sylvia I believe she was encouraging me to go through medical procedures I truly DID NOT NEED. It would have cost me over a thousand dollars of out of pocket expenses for that procedure. I am so happy that I went with my instincts and did not have that unnecessary procedure she suggested. I would not recommend her to anyone of my friends.
5.0 Rating
June 27th, 2013
I have known Dr. Laremont for a very long time. Before meeting her I was having intense female problems that sent me to the ER. Upon completion of my appointment there I was recommended to "one of the best OB-GYN doctors in the area" by the ER doctor. I was given the name and number for Dr Sylvia Laremont. I scheduled my appointment and was greeted warmly by her staff. I noticed she had a strong desire to help me understand my health. I found her to be very caring, knowledgeable, compassionate and honest even when the results weren't favorable. Each time I visited she explained what she was going to do, what she was doing and the reason why. She asked me questions that centered around my problem. In the beginning I thought that I was special and received special treatment but as I shared my experience with other women I found out so many others had her as their doctor and they said the same things I experienced. I suggested other ladies change to her who were not satisfied with their care. I recently had a concern about my health but I am not in the area in which her practice is in but I reached out to her to get some direction about my health. I had never done that before and really did not know how it would be received. All I can say is WOW!! The doctor patient relationship still exists and when I heard her voice I knew I made the right call. She listened and calmed my fears. She gave me a roadmap to follow and even said to let her know how things turn out. Years ago when I thought I was a special patient to her...well now years Iater I know that she is a special doctor to me. Dr Laremont has always been connected to her staff and her patients and wants her staff to give the best and her patients to receive the best!
5.0 Rating
June 27th, 2013
I went to go see Doctor Sylvia Laremont for the very 1st time and the experience was excellent. I have never had a GYN exam and she was very gentle, she knew what she was talking about and she talks you thru the whole exam before she does it. Afterwards the doctor took me into her office and explained to me any findings that she might have found and showed me what she was talking about using diagrams and pictures basically put it in lame-in-terms for me. The staff was very friendly and didn't make it feel like i was in a doctor's office; it felt like i was at home. I would recommend this Doctor to all females. The wait time is worth the wait and time.
1.0 Rating
July 24th, 2012
Dr. Laremont office was extremely unprofessional when it came down to the wait time, service, and billing. I wanted to try a new place out close to home. After arriving to the place, the staff did not greet me until I ask for help. I also got charged for a service I did not need and could not dispute with my insurance company because it was already performed. I was told I was getting tested for something that is protocol in the office but when the bill came home, it did not say so on the bill.
1.0 Rating
September 13th, 2011
Less than average
Doctor did not address the concerns that I brought up. Failed to accurately and timely prescribe the appropriate medication. It took several calls from me to get my test results and they would not provide them to me in writing. They performed a basic blood draw in an extremely unprofessional manner and the staff was not able to communicate with each other effectively.
1.0 Rating
May 18th, 2011
Unprofessional
I repeatedly contacted this office for test results and recommendations and was not able to get a response from the staff or doctor. I asked for homronal advice and she gave me a pamphlet to read. She did not address the reason why I went to her office and was unable to perform a simple lab test without incident. The exam room feels very unsanitary.
5.0 Rating
March 27th, 2011
Tina from Norfolk,VA
5.0 Rating
November 5th, 2016
5.0 Rating
January 5th, 2016
Nearby Doctors

Dr. Sylvia Laremont is similar to the following 3 Doctors near Suwanee, GA.