Rate Now
Share Your Experience
Have you seen Dr. Tlane Folse?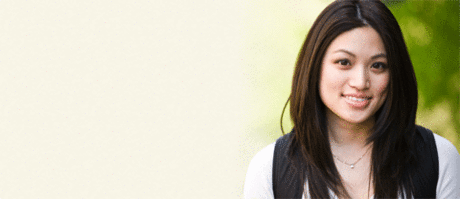 Birth Control
Get the facts about birth control so you can decide which type is right for you.
Quality Rating
Highly Satisfied
19 Ratings with 5 Comments
5.0 Rating
September 19th, 2016
New to Area
2.3 Rating
May 29th, 2013
Disappointed
Ive been going to doctor folse since i was a child. My mother has also went for the past 15 years. Since then i have had children and taken them to her as well. We have all been loyal patients. Dr folse as of the past 3 years has been very rushed, and comes across as very ingenuine. When she diagnosed my son with pneumonia and we were in the hospital bed she stated that it was my fault that he became sick because i did not get him vaccinated with a paticular vaccination. But she could not and would not give me the bacteria type that was associated with his illness to cooroberate her statements. She comes across as very arrogant. When my youngest was diagnosed with sickle cell disease and i would call to check the status of tests, her nurse would get beligerent with myself and my mother because we kept calling, (instead of understanding we were frightened and didnt understand my daughthers illness) she would hang up on us. When my mom tried to speak to dr folse about this, she was not understanding or apologetic, showed zero empathy, and instead labeled my mother as the problem and treated her like she was mentally unstable because of her age (doctor folse is OLDER) and wasnt worth her time or effort. My family (loyal patients who have been putting food on HER table) of three generations have been going to this woman, but i suppose when narcissistic doctors get enough patients they feel they dont need to strive to keep thier oldest ones. I will NEVER go back to her, and would NOT recommend her. The appointments were easy to make and the front desk staff was exceptionally helpful and friendly, but thats the only positive i can say about her. She seems to be full of herself and hasd lost her empathy and kindness, which i would recommend for all in the healing profession.
1.0 Rating
January 28th, 2013
Mis-diagnose
I had been suffering for years and telling her about issues. Dr. Folse just kept sending me to other specialist doctors. Which they would send her the reports. Then I called to see her urgently because I was hurting so bad and missing days of work. Dr Folse refused to see me (didnt have time for me) and told her nurse to set an appoint for me. I arrived for my appointment she set and I told her I had been hurting so bad and that a doctor told me I might have fibromyalgia she snickered and stated that's not a real disease, it's only something doctors call it when they don't know what you have. She drew blood and while I was waiting for results I went see a Rheamogist and was diagnosed with Fibromyalgia. Dr. Cucurull told me I have 98% of the fibromyalgia symptoms. I had been with Dr Folse for a very very long time, when she snickered and said fibromyalgia wasn't real, I knew then she wasn't worried about me for sure or keeping up with the latest diseases. The results came in from the blood work she had drawn and Dr Folse had her nurse call me and said Dr Folse said if You believe that You have something wrong with you to go see a Rheamogist. I never could in all the years I was with Dr Folse never could I get her on the phone. But when I called to have my records transferred to another primary doctor Dr Folse personally called me to see if it was true. If your really really ill go see another doctor.
5.0 Rating
August 13th, 2010
she is very knowledgeable and very concern about her patients
5.0 Rating
March 8th, 2010
Caring
4.0 Rating
June 13th, 2017
5.0 Rating
May 31st, 2017
4.0 Rating
March 24th, 2017
5.0 Rating
July 12th, 2016
5.0 Rating
June 24th, 2016
5.0 Rating
November 9th, 2015