Rate Now
Share Your Experience
Have you seen Dr. Tadao Fujiwara?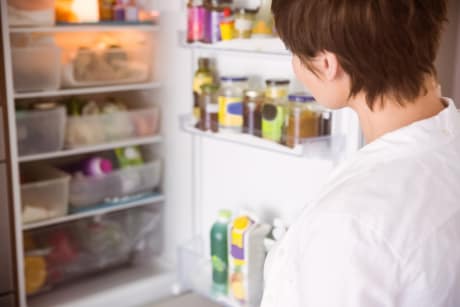 Binge Eating Disorder
Get the facts about binge eating disorder, including symptoms, causes and related conditions.
23 Ratings with 8 Comments
5.0 Rating
January 10th, 2016
Great office
1.0 Rating
January 16th, 2015
1.0 Rating
April 2nd, 2014
Won't be going back. Not recommended at all
Not a very good experience here. First of all, although the staff is very nice, they are incompetent. I must have visited this doctor on 3 occasions, but he was never around, even though I specifically made an appt to see him. I understand, if you are using your nurse practitioners to draw blood and go over results...that's fine. But at least stick your head in and introduce yourself would be a professional gesture. I never saw this man's face. On top of that, the staff charged me $0.25 per page for my blood test result...which is fine. But when I gave them a $5 bill, they couldn't break it. They were running around the office for 5 mins before telling me to go get change at the pharmacy store outside. What?! How about just letting me have the 3 pages for free, people?? But instead, I had to go downstairs to an adjacent building to get change since nobody could break the $5 bill for the 0.75 cents they wanted to charge me for 3 sheets of paper. On top of all this, I specifically asked for an additional test to see what blood type I was. I clearly remember the nurse practitioner writing that down and getting an extra vial of blood for that test. Guess what? When I came in for my test results, a second nurse practitioner said that was never requested. Horrible experience. Incompetent staff...and never present doctor.
1.0 Rating
August 3rd, 2011
Terrible experience
This was our first visit, we filled out the necessary paperwork and sat down. About 15 min later the office manager calls me up because the Dr. had been called in to an emergency and couldn't make it. She said she could "squeeze" us in the following morning at 9:15. We arrive at 9:10, the office is closed, I call the office, goes directly to the exchange and they tell me they should be in within the next 5 min. 20 min later the office manager is finally opening the door. We go in, sign in, pay my co-pay and have a seat. They call us in about 10 min later (we are now about 30 min past our appt time). We are seated in the exam room and told the Dr. will be in shortly, which is completely believable since there is NOBODY else in the office. About 20 min later we are still waiting for him to come in. I go out and ask how much longer it will be, she goes to the back, comes out and says he'll be in within a few min. 5 min later, nothing. The office manager comes in and says he'll be in shortly, and I ask her why she gave us an appt for a time when their office isn't even open, she apologized and said she was running "late". Another 5 min pass, still no Dr., I go out and tell them we are leaving this is ridiculous. Then I ask, is the Dr. even here? The office manager says, he is in his car, on his way to the office! It is now past 10, our appt was at 9:15 (she "squeezed" us in) and he's not even physically in the office?! I was livid! Sidenote: This appt was for my 5 year old daughter, when filling out the paperwork they ask for her social security number, I left it blank. I felt there is no reason for them to have that information. The office manager insisted they needed it because of insurance purposes (even though she has her own insurance card, which I gave to them).
1.0 Rating
May 12th, 2011
1.0 Rating
December 21st, 2010
A nightmare
I am in the middle of pursuing a headaches caused by this doctor's lack of common sense and medical ethics/expertise. His bedside manner is quite unbelievable actually, and his pronouncements are often made in error and/or without lack of substantive information.In fact, I was told that I likely had a terminal disease and to go "look it up on the internet". Monstrous really. And it only got worse from there. Of course, there was indeed nothing wrong with me at all. Which I discovered several 1000 dollars later. Please, for your own sake, stay far, far away.
1.0 Rating
March 12th, 2010
Don't waste your time
It easy to get an appointment because if you can steal a look at his appointment schedule, you will see that he has only a few patients. Even with hardly any patients, he comes in and you still have to wait. If you have HMO like I do, it seems like he has a attitude with HMO patients. I even heard him screaming at his staff to send me to Monterey Park office to see his P.A. I think he likes patients that can make money for him. Check him out, he is one of a kind.
2.3 Rating
September 30th, 2008
5.0 Rating
July 10th, 2017
1.0 Rating
May 23rd, 2017
5.0 Rating
January 4th, 2017
Nearby Doctors

Dr. Tadao Fujiwara is similar to the following 3 Doctors near Los Angeles, CA.