Rate Now
Share Your Experience
Have you seen Dr. Tamara Fuller-Eddins?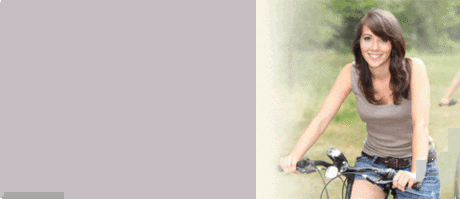 Endometriosis
Get the facts about endometriosis, including symptoms and parts of the body that may be affected.
Quality Rating
Highly Satisfied
33 Ratings with 14 Comments
5.0 Rating
November 3rd, 2015
Dr. Fuller-Eddins was the best Dr. I've ever had! She was my physician for three pregnancies. Unfortunately, I experienced a loss during my first pregnancy, and Dr. Fuller Eddins was very compassionate spending extra time with my husband and I to help us get through the difficult time. Dr. Fuller-Eddins has a vast medical knowledge and was able to diagnose the miscarriage and get me on the proper course of treatment that ensured my next two pregnancies went smooth. Sometimes the wait at the office was longer then anticipated; however, after being under her care it was apparent that her compassion for her patients is most important to her. I never felt rushed and always felt comfortable to ask her about anything. In addition, she went to lengths to help me resolve an issue I had with my medical provider, having her assistant work diligently on my case and even calling the medical provider directly. She always delivered her patients and volunteered her time at the hospital. When in the hospital she was very attentive and made sure you were comfortable and doing alright.
5.0 Rating
March 9th, 2015
5.0 Rating
January 19th, 2015
1.0 Rating
February 5th, 2014
Horrific treatment
After making an appointment the day I found out I was pregnant I couldn't get in until three months later. Then when I arrived to my appointment ten minutes in advance I was turned away because they said the paper work would take more than that and I was late. No pregnant woman should ever have to wait past ten weeks let alone close to four months for prenatal care. The staff was extremely rude in telling me she had places to be and wasn't waiting even after I complained of having stomach pain the last few days. This facility doesn't care about you and your baby they only care about getting paid. No one should be treated this way. I will never be back.
1.0 Rating
August 19th, 2013
Poor service
Dr,Tamara Fuller Eddins is very discriminative against people that have Medicaid as a insurance she is awful and makes you wait for long periods of times because of your insurance and the lies and acts like it was because she was busy. I had asked several times for them to change my Doctor and they told me no because of there policy? If you don't have a really expensive insurance don't expect her to treat you right. I just want to let her know that medicaid patients will be fighting back. She is lucky she still has her Job.
5.0 Rating
July 8th, 2012
Amazing Doctor
5.0 Rating
October 28th, 2011
BEST OB ever!!!
5.0 Rating
June 2nd, 2011
Best ever!!!!!!!!!
Dr Fuller-Eddins is by far the best physician I have encountered in my many years of requiring healthcare. Dr Fuller-Eddins makes me feel at ease whenever Her services are needed. She performed a complicated surgery for me and I recovered fully without ANY complications. She included my spouse throughout my hospital stay in the decision making process. At the hospital, Dr FE advocated for my care. I love her and would HIGHLY recommend her services to any one who is seeking 5 star care.
5.0 Rating
March 29th, 2011
Excellent Experience
Dr Fuller-Eddins has performed surgery on me as well and did a fabulous job! It took me years to make the decision to have this surgery and she put me at ease about having it done.I have some comments on a few of the negative statements I was reading. I have some experience as a patient, in an office setting and as a hospital employee. For those people who are late to appointments, please understand (whether you're in the military or not) these offices have to run a tight ship to afford to remain open (because of the lack of reimbursement from insurances, which is worsening). Think of all the overhead involved not to mention malpractice insurance which for Obstetricians is quite an exorbitant fee. As for the military husband about to deploy, that was some bad luck for you guys. But I think you should have stayed home with the kids so your wife could make the appointment and not assumed the office would make concessions. Her being allowed to be late would have pushed back the next appointment, thus causing a domino effect of late appointments. By the way, thank you for your service. And thank you, Dr Fuller-Eddins, for your service as well. As for the woman complaining about birth plans not being honored. Please don't take offense when a Doctor tries to explain that your birth plan you may have received from the internet, a lay midwife or your friend is potentially dangerous to your health and/or the baby's. Most birth plans are fine and happen to be what the labor and delivery unit practices anyway. Some, however, are ridiculous and potentially dangerous. Please understand if your Obstetrician tells you there are issues with your birth plan with which he/she cannot comply. If your plan is more than a page long, you can probably figure you're getting into the dangerous/ridiculous realm. If you insist upon keeping your unsafe birth plan, please deliver at home with a lay midwife (who has no standards for education, by the way) who could also be your favorite server at Ted's (no offense to the server at Ted's, but I'm guessing you're not a board certified Dr of any kind). But, if things fail at home and you decide to come to the hospital for the Doctor who has an undergraduate degree (about 4 years), Medical school (about 4 years) and residency (4 years for OB), to save the day, remember, the damage has already been done. Now for the negative comment on cell phone use. Isn't it sad that offices with "little bands of teenagers" have to say anything to adults about turning off their cell phones? I have experienced patients texting or talking on the phone or even taking pictures with their cell phones while a Doctor is in the room trying to consult. It's amazing and a sad commentary on our society and thus no wonder, that it's a necessary evil for an office staff to have to make this request of their patients.Knock on wood, I have never experienced rude office personnel at any Doctor's appointment (not just at this one). Let me suggest: 1) Show up early 2) Have your insurance card ready 3) Turn off your cell phone please. 4) Leave your misbehaved children at home. If you forget to do any of these things, don't feel entitled to still get the appointment you came for. Instead, be prepared to have to reschedule.
5.0 Rating
December 23rd, 2010
1.0 Rating
December 21st, 2010
Rude treatment
I have never felt like such a second class citizen in my life as I did by Dr. Fuller-Eddins little troup of judgemental teenagers that run the office. Rude is the nicest word I can use. After refusing to allow me to have my appointment because I left my insurance card at my work. I immediatly called my office and they faxed over my card but I was told even though I showed up at 1:45 to a 2:15 appointment time that they had to go by the time I received the insurance card. They would not allow me to see the Doctor until my card arrived but they were happy to take my co-pay. Then I was told I was no longer able to see the Doctor and would I like to reschedule? Also I have to say I sat in the waiting room and listened to this little band of girls continuously say over and over again "turn off your cell phones before you enter the office". Excuse me? I always turn mine off at appointments and I do not enjoy being told like a child over and over again at every contact that I need to turn off my cell phone before I enter the building. Unbeleivable.
1.0 Rating
August 2nd, 2010
To scared to actually care for you
Doctor Fuller-Eddins at first impression is very book smart and seems like she can handle it all. But what she could do and what she is willing to do is a different story. I would not recommend her to anyone who may suffer any sort of difficulties or complications during pregnancy. Her answer for anything hard or complex is to go to the hospital. She is not willing to give you any help in fear of liability. Her personality is far from warm. She has a personality that is more dominate and exhibits a "My Way Only" attitude. So if you have any sort of birth plan of your own you should find someone else. I would rank her as poor in her ability to show any compassion around pain, death, or miscarriage.
Nearby Doctors

Dr. Tamara Fuller-Eddins is similar to the following 3 Doctors near Sioux Falls, SD.

Dr. Tiffany Von Wald

Reproductive Endocrinology and Infertility, Obstetrics and Gynecology

Sioux Falls, SD 0 mi