Rate Now
Share Your Experience
Have you seen Dr. Tamara Gmitter?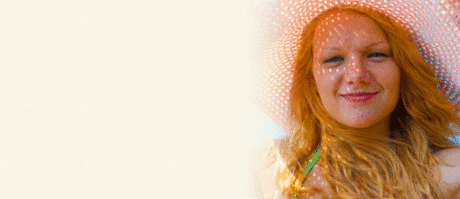 Skin Cancer
Get the facts about skin cancer, including the different types and symptoms.
Quality Rating
Highly Satisfied
40 Ratings with 12 Comments
5.0 Rating
May 11th, 2017
Excellent! I have been a patient for over 25 years. The best in the biz.
3.0 Rating
August 18th, 2015
5.0 Rating
December 18th, 2014
Best dermatologist!!
1.0 Rating
March 23rd, 2014
bedside manner
I went to this doctor years ago. Quite frankly, I am shocked she is still in practice. She was rude, sarcastic and had a horrible disposition. she was condescending and disrespectful, perhaps because I was a young attractive female. I went once ant that was it.
5.0 Rating
November 18th, 2012
Having been to many in FLA, this is the best!
I've been to quite a few dermatologists in Florida, and this one is by far the best and most reliable. I wish I could come up with something negative to say, but I just can't.Schedule is always easy. She is on-time as much as any doctor can be. She is thorough in her examination and analysis. Lab results are quick. Communication from her office is rapid. Procedures are thorough and always include attention to the healing/scarring process. With respect to any alarming or questionable lab results, I have always gone to another physician and lab for a competitive analysis, and with Dr. Gmitter every diagnosis and treatment has been perfect!
1.0 Rating
June 13th, 2012
Dr
I have been going to Dr Gmitter since 2009..I liked her pretty much she was very profesional for a few years. Always though trying to push you to get Botox etc etc for rejuvenation ALWAYS! So much more expensive than others who now I go to for such treatments.Same treatments..As she has become "bipolar" nowadays she's quite rude and narcissistic in my opinion, bed side manner plainly SUCKS! She doesn't care anymore all she wants is your money for her so called "rejuvenation treatment" last few timem I had the treatments for rejuvenation I actually paid all that and she injected me twice????????? Yes! only two shots for $700.Begging..Yes..Begging for more money..YES! Thieve!I also have some skin cancer and a not so fancy insurance which HAS AND DOES takes care of ALL my medical needs, least she could do is be human just a bit..Instead she has turned into an old witch! Her very fat helper or nurse or whatever they call it.. Is worse..I am very upset and also sad for the way I was treated by this old bipolar narcissistic so called doctor whom I trusted so..Hope she loses her license, maybe my family should take her and her heavy set helper to court..We are all human beings and deserve respect as we should return the same..KARMA for Tamara Gmmiter!!! RUDE GREEDY WOMAN!
5.0 Rating
August 13th, 2011
Best Dermatologist in South Florida
I have experienced many dermatologists from Miami to Delray and I find Dr. Gmitter to be the most thorough, caring and most motivated to determine the cause of the problem, not just treat the symptoms.
1.0 Rating
June 16th, 2011
No bedside manner
Horrible experience! Dr Gmitter shows absolutely no patient care or concern. She spent less than 5 minutes in the room talking with me. I had a lot of questions that were not answered! When I asked the nurse if I could speak with the doctor again, she said she was already in with another patient and I would have to talk with her on my next visit. Really? You've just diagnosed me with skin cancer, and you want me to wait two weeks to get answers to my questions? Don't waste your time with this office!!
5.0 Rating
November 26th, 2010
WOW!
5.0 Rating
April 30th, 2010
3.7 Rating
June 3rd, 2008