Rate Now
Share Your Experience
Have you seen Dr. Tamer Seckin?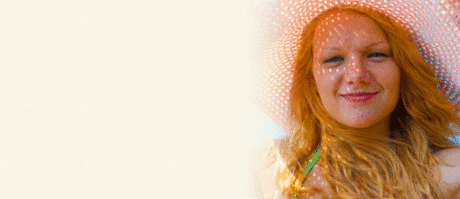 Skin Cancer
Get the facts about skin cancer, including the different types and symptoms.
59 Ratings with 16 Comments
1.0 Rating
September 25th, 2016
Not what i expected
Im sure Dr Seckin is a very skilled doctor who is able to help many people. My health is worth whatever time and whatever amount of money it takes to feel better. I waited 2 hours to see him, which didnt really bother me, until i met him. The way i look at it, is that he is giving every patient the time they deserve to get all their questions answered and for him to truely learn and understand each patients exact needs. When it was my turn, He was very unprofessional, didnt tell me anything about my condition, and just wanted to schedule surgery and that he'd be able to tell me more once he got in there. When i asked questions, he got nervous, did not look me in the eye, and was almost defensive. That said, we are all human and can all have our bad days. I know i am not always the same person at work everyday, especially when i'm in pain. I was so hopeful and excited to finally see him and was in complete shock and disappointment with how my appointment went. Good luck to all my endo sisters in finding healing. Keep your head up and never lose hope. Keep fighting to get your life back! <3
2.0 Rating
May 12th, 2016
Disappointed
I just wanted to inform everyone before you even call his office they informed me that Dr. Seckin is out of network for everyone. For you to even book your first appointment its $625 or you have to meet your out of network deductible. Very disappointing. I have his book and read it and could not wait to make an appointment but honestly who can afford that?? I will find another excision specialist who takes insurance.
5.0 Rating
August 31st, 2015
5.0 Rating
July 30th, 2015
Dr. Seckin is the best!
Dr. Seckin truly LOVES what he does and cares about his patients from the bottom of his heart. My life has already changed in 3 weeks and I couldn't be more grateful. Should I ever need another operation for endometriosis, Dr. Seckin will be the one to do it. I recommend him to anyone I encounter with similar problems to the ones I had. Dr. Seckin is obsessed with destroying endometriosis and improving the quality of life for the women who have it. He's frequently traveling the world educating doctors on identifying and properly treating endometriosis. He's the top person on the planet in his field. From Dr. Seckin, to his office team and his surgical team, everyone has been absolutely AMAZING. Dr. Seckin gave me my life back.
5.0 Rating
March 19th, 2015
truly a rare gem
1.0 Rating
January 9th, 2015
Is this a Joke
1.0 Rating
May 8th, 2013
All he cares about is money
The 1st visit was $625 which for working class people is a lot, but I would pay anything to be helped with this pain. I was told that visits for the rest of the year would be included, but little did I know he was charging the insurance company $500 every time. The 2nd visit had no exam. We just sat in his office and chatted, not even about my condition - not even anything medical. We both wondered why I even bothered going there a second time. The office tells you that they will call you back when they don't, they tell you that they have received test results when they don't. Having the condition that the doctor specializes in is enough, then to have to deal with the doctor and this disorganized office makes it all the worse. Do yourself a favor and see one of the other excision specialists. I did see another out of state doctor who I had surgery and a wonderful experience with. I feel that when we disclosed that money is an issue, his office stopped returning my calls. He wants payment up front even if you have insurance which we were never told the exact amount, but guessing it to be in the 20-30k range.
5.0 Rating
January 17th, 2013
Dr. Seckin truly saved my life.
Dr. Seckin truly saved my life. After the birth of my second son I became very ill and doctors couldn't figure out why. I was suffering from bladder problems, menstrual problems as well as major fatigue/weakness among other debilitating symptoms. After almost three years of being essentially not functional, Dr. Seckin helped me find a needle in a haystack. He discovered I had a defect on my uterus as a result of my second c-section and performed complex gynecological surgery to fix it. He and his team of amazing doctors also took out my appendix and fixed a hernia and a diastasis recti. He and his staff also answered all my questions and reassured me after the surgery that everything was going to be ok. The surgery was a very important step in my recovery. My quality of life has greatly improved since my surgery. I would highly recommend him to anyone!
5.0 Rating
December 25th, 2010
best choice
After seeing so many infertility doctors and spending 40 thousand from my pocket , I was never told I had endometriosis. I was told my agonizing pain has nothing to do with infertility.I had my surgery with him almost a year ago my pain has significantly disappeared, and I am pregnant without any fertility medicine.
5.0 Rating
November 11th, 2010
Fibroids and Endometriosis
Dr. Seckin was the sixth doctor I saw for a long history of endometriosis and multiple fibroids. The first five doctors various treatment plans included: unclear diagnoses, Lupron- it will take care of the endometriosis, repeated ultrasounds, MRIs, multiple fertility tests/procedures, waiting until the pain becomes intolerable, exploratory surgery, laparatomy with a 7-8 incision only for the endometriosis and leaving all the fibroids, no response to my request to have help finding or scheduling with a specialist, no option for laproscopic surgery because of scarring, option of a large vertical incision and total hysterectomy. I was able to see Dr. Seckin within 4 weeks of my initial phone inquiry. He reviewed all of my records to date, did his own ultrasound and presented the option of laproscopic surgery. The treatment plan was to remove the very large fibroid and the one stuck to the bladder. He also planned to remove the endometriosis, freeing the stuck ovary. My procedure included a 4-5 incision as well. My first surgery for these issues did not even address the fibroids and included the 7-8 incision. This was my first with Dr. Seckin. All went according to plan. He did a lot more than what was done in the first surgery and the recovery from his work was so much easier. I would recommend Dr. Seckin for any gynecological issues. I am so grateful for Dr. Seckins knowledge, skill, TRUE expertise, patience, caring, empathic and compassionate nature and for still having my uterus and ovaries. He also spent time talking with my husband and continually asking how he was doing along the way. He said that we might still be able to have children naturally. Just the hope is a gift. Dr. Seckins office staff has been polite, efficient, empathic and respectful. It is a pleasure to have an office visit there!
1.0 Rating
April 29th, 2010
Crazy