Rate Now
Share Your Experience
Have you seen Dr. Tanja Holsey?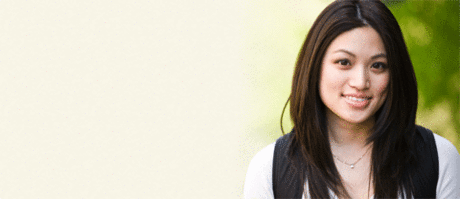 Birth Control
Get the facts about birth control so you can decide which type is right for you.
31 Ratings with 13 Comments
2.0 Rating
July 17th, 2017
Wait time is insane
I like Dr. Holsey as a physician, and I felt like she was thorough and thoughtful in her assessment & follow-up. However, every visit to her office took all afternoon. On my final visit to her office, after waiting 1.5 hours past my appointment time, with no ETA on when I might see her, I had to leave without seeing her. I informed the receptionist/office manager that I couldn't wait any longer (it was past 5pm at this point), as I had to pick up my children, and she didn't even act like she cared. There was no explanation given for why Dr. Holsey was so behind, and to add insult to injury, I was then billed for the visit. When I objected to paying for a visit without ever having seen the doctor, I was told it was a legitimate co-pay. To say I was frustrated is to put it mildly. While I felt her medical care was excellent, the way this was handled was both rude (office manager) and dishonest (insisting on payment for no service).
3.0 Rating
February 18th, 2016
Long wait
4.0 Rating
October 7th, 2015
speed it up
I don't like the wait when I go to my appointment. I don't like the wait when I have to have something called in. I don't know if it's scheduling problems or if she is just slow. When I'm with her, she doesn't seem to be slow. Also, I think I can come in a little less than I do so that I don't have as many claims that will eventually cause the insurance premium to rise.
1.0 Rating
October 7th, 2015
Spend All Day
I had seen Dr. Holsey for over 10 years. While she has great bedside manner, I have to wait....all day....when I schedule an appointment. If my appointment is scheduled for 10am, I won't get to actually see her (most days) until 1pm or sometimes even after. Not only that. She does't prescribe enough refills, causing you to have to make another (whole day appointment) with her. Even though I miss her bedside manner, I couldn't be happier to have changed. I love being able to get in and out of a doctors appointment instead of waiting there all day.
5.0 Rating
March 6th, 2015
1.0 Rating
July 12th, 2013
cancer
Due to the lack of interest in my medical care she chose or was not interested in me for I had cancer and all the signs were there and she ignored them. She discharged me stating she could no longer care for me because she was mad at me for wanting to find out what was wrong with me. A non caring physician..I would not recommend her or Galen medical which she is affiliated with.
1.0 Rating
June 6th, 2013
Unreal wait time
I personally like Dr. Holsey, however however the wait is unreal. I generally wait 1 1/2 - 2 hrs in the waiting room and another 1-2 hrs in the back before being seen. I have tried both early and late appointments, with the same result. She also is not very good about follow ups. Her nurse is rather rude and acts like your medical tests are not of importance. After testing is done, the information is not thoroughly given to the patient. I had to find out two other doctors later that the test ,in which she sent me for, that I had major issues. However, this information was not told to me by Hilary or her nurse. Also, instead of preventative measures, it's medication without education. My husband was diagnosed with diabetes, his doc sent him for further testing and class on diabetes and nutrition. Definitely not the case here. Simply prescribed the medication and that was it. I would like to stay with Dr. Hilary, but not at the risk of my health.
5.0 Rating
November 26th, 2012
Pays attention to complaints/symptoms
I saw Dr Holsey as a new patient about two months ago with several issues that had not been resolved after seeing my previous family doctor and several other specialist. With in that 2 month time frame, she has diagnosed me and I'm feeling so much better. So thank for her patience and willingness to pursue complaints that I have.
2.3 Rating
June 28th, 2012
Over 2 hr wait
Not unusual for over two hr wait. Over booking rather than time spent once seen is the reason for delay. Put you in exam rooms quickly where you sit uncomfortably hrs till seen. Switched docs. no one should be waiting this long..with a staff attitude as .."who cares"...As if its a given....that your in the room ...so the wait time shouldnt be questioned.
3.7 Rating
September 21st, 2011
-Write about overall experiences
My overall experience is good, I just think that Dr. Hosley, shouldn't book so many patients at one time. She's a great physician however, the wait time is rediculous! I can sit 30 to 50 minutes, but I do not plan on spending that amount of time each time I visit that office. Please speed up and continue to provide excellent service.
3.7 Rating
August 19th, 2011
Worth the wait
When you visit Dr. Holsey, be prepred to wait for a long time. However, when she gets to you, you know why the wait was so long. She doesn't rush you. She listens to you. She asks questions and she is very caring.I have no patience and I get frustrated waiting, but I just remind myself that she is giving personal attention to each and every patient and that when my time comes, I know she will really take the time to listen to me and address my issues and I will be confident that I am getting good, quality care.
5.0 Rating
January 17th, 2011
Nearby Doctors

Dr. Tanja Holsey is similar to the following 3 Doctors near Chattanooga, TN.