Rate Now
Share Your Experience
Have you seen Dr. Tanya Nguyen?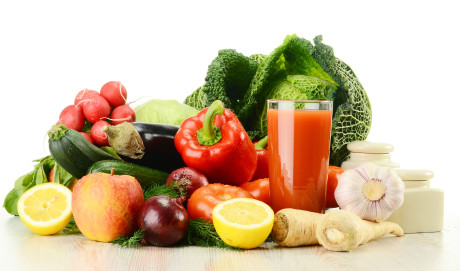 Type 2 Diabetes
Type 2 diabetes is a chronic disease in which your body is unable to maintain a normal blood sugar (glucose) level.
19 Ratings with 9 Comments
2.3 Rating
October 11th, 2011
Dr. Tanya Nguyen is nice; however, she could spend a little more time with her patient. Also, she really need to have regular meetings with her staff and serious training them on "professionalism" when dealing with customers. Also, they need to have be more efficient on booking patients, this way the patients wouldn't have to wait too long even with an appointment.
1.0 Rating
June 28th, 2011
Dirty office - Overmedicates - Long wait - Lazy staff
Visited many times. Office is tiny and covered with dirt and smells. Insisted I give my infant iron drops daily even though she was not low in iron. Also wanted to put acid on her belly button "just in case" it scared (isn't a belly button a scar anyway??)even though it was completely healed. Staff is young and irresponsible - doesn't follow up with messages, hangs up rudely mid-conversation - does not keep calendar well (we canceled/postponed appointments and when the day came we got a rude call saying we didn't show up - this happened more than 3 times - once they even sent us a bill!) - when we switched pediatricians it took over 2 months for them to release medical records after 3 written requests. Wait time is unbelievable, even with appointment. Its an all-day event.The new pedi said if I had given her the iron drops it could have poisoned her. It was a very irresponsible prescription and is not recommended by AAP (unless the child is LOW in iron and has been given a blood test). Wouldn't recommend this doctor to anyone.
1.0 Rating
April 29th, 2011
ridiculous
i have waited up to 1.5 in waiting room, and i had a appointment, waiting rm has no AC and now air circulation whatsoever. then i wait an additional fourty or so mins in the exam room, to then have the doctor urgently speed into the room asking "why are you here today?", as she examins my screaming baby (because he is scared of strangers) QUICKLY !!!!!! zero care with this doctor. give a quick "easy" diagnosis. she barely listens to a word i say.give the baby so medicine, says "he be fine"as she has completes her "very thero" exam on my sick kid, she proceeds out of room, as im just finished answering her first question of "why are you here today?"you wait a insane amount of time !! outragous!to many patcients, and thats saying it lightly.doesnt listen to parentfacility can use spring cleaning. . .10 springs worth.jumps to common illnesses not considering possability its nothing more serious.i -h a t e- this place.unorganized, unfriendly, not worth it.this is not something she is passionat about, this is just a job to her.i cant spell to save my life, but i dont care either. your smart enough to figure it out.
1.0 Rating
November 17th, 2010
Go Somewhere Else!
My OBGYN doc refered me to Dr. Nguyen, when I was pregnant. My baby is 6 mo old and I am currently looking for a new doctor. This place is not only a very small tiny office, but it's too busy and the wait time is 2-3 hours if you have an appointment, and 3-4 if you don't. It's ridiculous! And when you finally see the doctor, she's in a rush to see the next patient and yes, the office clerk, is a very rude unhappy person. I hate having to kiss her butt so that she can TRY to fit me in on a Saturday appt, when I have the time to wait around. She's never pleasant. Dr. Nguyen is a good doctor, but I'm sorry, I just don't have all day to be seen for only 5-10 mins max! It's like an amusement park, wait in long lines, sometimes hours, just to get a 10 second thrill. I wish I had checked reviews first, I hate this place. I'm HMO so I just can't go to any doctor, I need to find one I'll need to stick with.
1.0 Rating
August 10th, 2010
1.0 Rating
March 16th, 2010
1.0 Rating
January 5th, 2010
Dr. Nguyen is pretty good for newborns and toddlers up to the age of 2 after that find another doctor she really has too many patients to follow up with you. As you will tell her patients are of that age and only in that age. Her office clerk is borderline rude. Her nurses are exceptional and very nice.
5.0 Rating
February 18th, 2017
4.0 Rating
February 18th, 2017
4.0 Rating
November 2nd, 2016