Rate Now
Share Your Experience
Have you seen Dr. Tapan Padhya?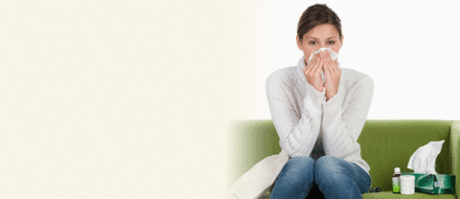 Home Allergies
Get the facts about indoor allergies, including symptoms, common allergens, and doctors who treat the condition.
22 Ratings with 6 Comments
2.0 Rating
June 20th, 2016
Is this real?
The front office staff was friendly...his personal nurse is a bit condescending. I had some concerns and she spoke to me as if I was bothering her...now forgive me if I am scared, nervous and full of doubt...I thought nurses were supposed to care and ease your mind. As far as scheduling...HUH...The paperwork I was given stated "You will be contacted in the next 3-5 business days, if you do not receive a call...call XXX". On the 6th business day I called and left a voicemail. On the 8th business day, I left a voicemail - I finally get a call back - literally on my drive home (4:40pm) and right before the weekend. When I called to return THAT call I was told...well, you were called and YOU did not answer.
2.0 Rating
July 21st, 2015
3 hour wait time
1.0 Rating
March 7th, 2012
moved up surgery to get afternoon off
5.0 Rating
July 11th, 2010
surgery successful
Came highly recommended by my daughter's neurosurgeon. She was supposed to have skin cancer inside her ear removed by a dermatologist but the neurosurgeon insisted, due to her cancer history, that a head neck surgeon would be more qualified. He contacted this doc who saw her promptly and arranged the surgery. He was very clear about the surgery before and after and I feel confident for a good recovery.
1.0 Rating
January 29th, 2010
BEWARE
I do not recommend this doctor for thyroid cancer. I have a 12 in scar on my neck and they did not even remove all of my thyroid, so I will have to have another surgery. One of my vocal cords was damaged so this time if the other is damaged, I may not be able to speak, or I may sound like a man. A nerve was cut that caused me to have Horners Syndrome; its irreversible. I looked like I had a stroke after surgery and the resident kept saying "its the drugs, its the drugs". NO, YOU CUT MY NERVE AND NOW I HAVE HORNERS SYNDROME. My parathyroids were also damamged so I will be on high doses of calcium and calcitrol for the rest of my life. His nurse was horrible - inconsiderate to me and not one ounce of passion. I dreaded talking to her. The Dr also didnt like that I had questions and that I tried to be an informed patient by researching. He said, "I am the one with the medical license, you need to just trust me". Yeah, ok. I did, and look at what happened. Then he read my blood test wrong when my Tg was high. Had I not called (due to my diligence) would I know I still have cancer??? I am disgusted and if I could turn back time I would. Even my current doctors are in disbelief. I was not properly prepareed for radiation. The list goes on. He may be a good head and neck surgeon, but he was not good to me. I call my scar my second smile, but had I waited I may not have had such a large scar or the additional damage that was done. How do you cut 12 in and open me up like a pex candy dispenser and not remove the whole thyroid?????
5.0 Rating
August 22nd, 2017
5.0 Rating
May 24th, 2017
5.0 Rating
May 24th, 2017
3.0 Rating
April 14th, 2017
2.0 Rating
June 25th, 2016
3.0 Rating
October 20th, 2015