Vitals cannot verify whether or not this professional is currently practicing. We recommend that you attempt to contact the provider to verify their status. Please email us at support@vitals.com if you have any additional information.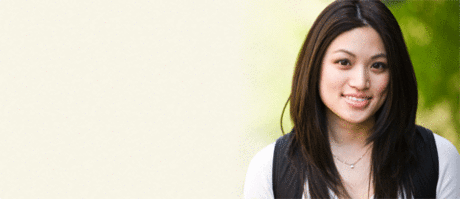 Birth Control
Get the facts about birth control so you can decide which type is right for you.
35 Ratings with 17 Comments
1.0 Rating
March 15th, 2016
Horrible. Doesn't listen. Sexist.
went in to see Jim Ngatuvai because I was concerned about a mass in my stomach, as well as some other symptoms like nausea, migraines, and heart palpitations. He walked in the door muttered hi under his breath and asked me what was going on. Without letting me even finish talking he said "you just look tired to me". Um...okay. He then went on to tell me that I was just stressed out because his wife gets stressed out. Um...okay. I tried to explain to him that I'm actually not dealing with much stress lately at all. He went on to tell me that women have type A personalities and worry about getting things done, like laundry, once everyone is in bed. Um...okay. When I tried to convince him that I'm not actually stressed he said "okay, how is your relationship?" "Is there something going on with your kids?" "Job issues?" No matter how many times I tried to tell him I'm quite happy and not stressed he simply didn't believe me. SO strange. He insisted that all my symptoms were from stress. Never realized that "excess laundry" (that he thought i was worrying about) could cause stomach masses. Without doing any testing or feeling the lump he went on to tell me that he wasn't concerned about it. He totally lacked any empathy for my symptoms and acted as if I was a totally unreliable source regarding my own health and mental state of mind. He even had the audacity to question my health history. I told him that I have bouts of psoriasis (for which I see the states best specialist). When I told him that I had a breakout that covered most of my body he said "psoriasis is a strong word" and "there's a difference between a rash and psoriasis. You must've had a rash not psoriasis." I think my dermatologist would beg to differ. This was the worst experience I've ever had at a doctors appt. Thank goodness I went to another doctor afterwards who accurately diagnosed me.
1.0 Rating
October 12th, 2015
Completely unqualified to see patients
The worst Dr I've ever been to. I went in with some very serious concerns and before even asking me questions, running any tests, or listening to all of my symptoms he jumped to the conclusions. I felt like a random stranger pulled off the streets would've come in and done a better job. When I told him his assumption about my illness was completely off he just seemed baffled about what to do next. I had to suggest blood work that he reluctantly ordered. I will never return to him again. Horrible experience.
1.0 Rating
April 22nd, 2014
Horrible
I went to see Dr. Ngatuvai for the first time, he was rude, did not listen and spent about 10 minutes if that in the room with me. I tried to explain to him my history but he was not interested in anything I had to say. He basically accused me of drug seeking when I am on the lowest dose possible of one specific medication. He also told me that I needed to be on various other medications to treat a condition, instead of the single medication my previous doctor has had me on for years. I will NEVER see him again, or anyone in his office. I have never been treated so badly by a medical professional in my life. Not to mention their office is old, and needs updating. Worst experience of my life.
5.0 Rating
January 14th, 2014
My two cents...
I should begin my review by stating that I've only seen doctor Ngatuvai one time. I definitely would not call the doctor an especially warm person based on my single visit. However my experience is that he is a knowledgeable and reasonable doctor that helped me with an unconventional situation. I would recommend him to my male family and friends.
2.3 Rating
June 29th, 2013
Disappointed
The front office staff was very polite and efficient. The nurses joked with me and made me feel comfortable. Unfortunately, the doctor himself was rude to me, bad mouthed me in the hallway to his nurses, insisted I wanted to be sick, and did not make me feel like he is someone I can develop a productive patient-doctor relationship with. He was not happy answering my questions or discussing my concerns. I can not recommend this doctor.
5.0 Rating
April 2nd, 2013
The kids like it
I have two toddlers and whenever we get sick or need medical attention, this has been a great place for us. My kids really have fun here.
5.0 Rating
February 15th, 2013
Genuinely kind
This doctor seems to be genuinely kind. Many of his staff have great things to say about him as a person. He said my daughter might actually recover without using antibiotics, but he prescribed them just in case I felt they were needed for her. She did recover, so I'm glad that he gave me the choice because my copay on meds is expensive.
5.0 Rating
January 19th, 2013
Nice people and a nice time
5.0 Rating
August 14th, 2012
Love this office!
1.0 Rating
August 7th, 2012
His Ears are Painted On
His first question was "Do you have any sinus pressure?"I said, "Some, but that's not why I'm here..."The rest of the visit I couldn't get him to listen to any sentence that didn't contain the word "sinus".He wrote me a prescription for Amoxicillin & wanted me to leave.I said, "I didn't come in for this. I came in because I'm scared. I never come to the doctor. But I am afraid because of symptom X, and wanted to have some blood work done."He ignored me, went into another tirade about allergies, sinus infection, and sleep apnea.Utter waste of time. I literally would have been better off visiting my grandma than him (she stock piles amoxicillin, likes to pretend to be a doctor, & at least I'd have gotten a cookie at the end).I cannot emphasize this enough: -I paid to see a medical professional -All I got was a dart-board diagnosis
5.0 Rating
July 17th, 2012