Rate Now
Share Your Experience
Have you seen Dr. Taz Harmon?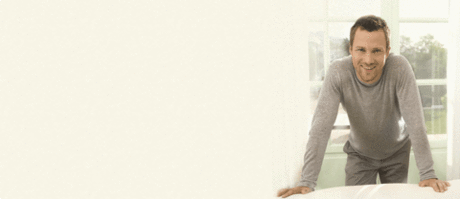 Erectile Dysfunction
Get the facts about erectile dysfunction (ED), including the conditions and medications that can cause it.
25 Ratings with 9 Comments
5.0 Rating
August 9th, 2016
One of the best
1.0 Rating
February 9th, 2015
Taz Harmon is a Joke.
I wasted a lot of money going to Taz J. Harmon. The worst Dr. I have ever went to in my 60 years of life. I went to him 6 months every two weeks and every time he would say everything is fine come back in two weeks. you don't have a UTI!!! well guess what I had one the whole time ended up going to ER they found it and fix it. Taz made out like a bandit and didn't do a thing but rob me. He is a joke as urologist.
1.0 Rating
May 1st, 2012
Very disappointed
I can't believe that Taz Harmon is even allowed to practice. He might be the most unprofessional doctor that I have ever been to. I had a 10:00 appointment...I waited one hour in the lobby, and was called by an assistant at 11:00. Then I waited 2 HOURS in the exam room. Finally at 1:00 Dr Harmon walked in and started talking. Every time I tried to say something, he interrupted me. He told me to go through 3 different MRI's that cost me over $5000 and he still couldn't figure out what was going on with my condition. If you are looking for a doctor who is unprofessional, arrogant, dis-respectful, and UN-organized...then Taz Harmon is right doctor for you!
1.0 Rating
November 15th, 2011
Worst Physician Experience
I was so shocked by the UN-professionalism of Dr. Harmon when I met him for the first time in his office. First off I waited for two hours in my exam room (not in the lobby), but in the actual room. Dr Harmon didn't apologize or seem sincere as he barged into the room to rush me through my appointment. I tried to explain my symptoms and he interrupted me just about every time I tried to talk. All he did was read line for line from my MRI report which I gave to him. Any person on the street could do what he did...except it would probably be with more respect and less arrogance.
1.0 Rating
September 26th, 2009
Horrible Doctor!!! Do not waste your time!!!!
Do not go to this doctor, you will be wasting a LOT of your time and money. Dr Harmon will make you wait an hour to see him after you are called back to an office room. When he finally comes to see you, you will notice that he does not dress like a professional doctor nor does he treat you like one. The front office staff is beyond rude and odds are that Dr Harmon will mis-diagnose you, or miss the root of the problem. This happened in my case, and I have heard the same from some of his other patients. This is a doctor who needs to be reported to the State Board to have his license revoked.
5.0 Rating
March 31st, 2009
Top Doc in Phoenix
5.0 Rating
March 13th, 2017
5.0 Rating
December 28th, 2016
5.0 Rating
August 17th, 2016