Rate Now
Share Your Experience
Have you seen Dr. Teck Soo?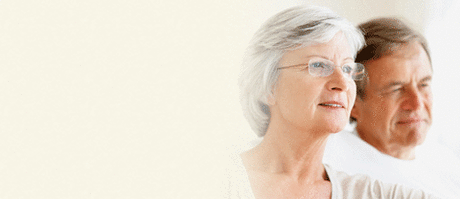 Alzheimer's Disease
Get the facts about Alzheimer's Disease, including the symptoms and stages.
251 Ratings with 112 Comments
5.0 Rating
September 23rd, 2017
Back Surgery July 7, 2017
Posterior Lumbar lnterbody Fusion L3-S1 with Laminectomy L1-5 Had Surgery July 7, 2017. I am writing this review 80 days post operation and I can tell you that Dr. Soo has given me my life back! I am walking over 1.25 miles daily with and without the Trekking Poles and have no pain or numbness in either leg. Back pain is minimal and improving daily. Dr. Soo said that it was a difficult 5.5-hour surgery because the spine bone was hardened. Originally planned to have a Laminectomy L1-3 but he added L4 and L5 once they had me opened. Three spinal vertebrae were fused and stabilized with rods and screws. Hospital stay was shortened to two days because I had no complications and could urinate successfully after the Foley catheter was removed. I could use the walker to move in the hallway and up the stairs-painful but achievable. I was glad to get home, even though I underestimated the recovery process. The first 7 days were pretty much a blur with the focus on getting in and out of bed using the walker and watching the clock for the next dose of muscle relaxer and pain medication. I was sleeping 14 hours per day. I have had back problems for the last ten years and during the last two years it had been affecting my mobility. I could only walk short distances before my right leg would become so painful that I would have to sit and recover before I could walk another stretch. I was the person who always used a shopping cart for support. I could ride my bicycle with little pain and had no pain while sitting or lying in bed. I also had numbness in my right lower leg that felt like I was wearing a snowmobile boot. I visited chiropractors, had back injections, had physical therapy, and used an inversion board for traction. The treatment provided some relief but during the last two years, it seemed to worsen. I had another MRI in May of 2017 and it showed sever impingement of the peripheral nerves as well as much narrowing of the spinal cavity (Stenosis). The prognosis was bleak and only then did I decide that the risk of major surgery was worth a try. Immediately after the surgery, I was pleased to have feeling in my right lower leg. The month of July was very painful, strangely with most of the thigh muscle pain in my "good" left leg. The meds made the pain bearable but many times it was a "10" before the next dose. Improvements were measured in weeks rather than days. Pain levels at incisions were very high. I am happy to say that I have regained almost all motor and sensory nerve pathways to my legs. Back pain is like having a stiff back. I can walk. The hardest part now is following the directives of no lifting, bending, or stretching until January. I would classify this surgery as a success!
5.0 Rating
September 19th, 2017
GREAT DOCTOR-THE BEST
5.0 Rating
August 30th, 2017
Dr. Teck Soo is the best
Dr. Soo not only performed my cervical spine surgery with the expertise of a surgeon at the top of his profession, he helped guide me through the experience with something beyond the usual: humor. His confidence and clear explanations of the procedure and those of his staff were remarkable. I am proud to mention that Dr.Soo performed my surgery. the scar is nearly invisible ! Thank you Dr. Soo.
5.0 Rating
August 21st, 2017
Back surgery
5.0 Rating
August 12th, 2017
Dr. Teck Soo saved my life. I had been running from one Dr to another with lower back pain for two years. Dr Teck Soo immediately determined that I needed a MRI on my neck which was confusing to me. I actually had severely compressed cervical discs and was on the verge of a massive stroke. I was shocked because I had no pain in my neck. I had surgery within a few days, I came home the next day and I feel great. I had a complete blockage of spinal fluids. Thank you Dr. Teck Soo!
5.0 Rating
June 1st, 2017
Great dr.
5.0 Rating
April 27th, 2017
He was the best !!!
5.0 Rating
April 21st, 2017
Outstanding surgeon, wish I had gone to him earlier
5.0 Rating
April 20th, 2017
Dr. Soo Exemplifies Excellence in all facets of Neurological Surgery
As a corporate Facilitator who specializes in customer service training, I am highly attuned to quality care, professionalism and a strong sense of humanity. Dr. Soo excels is all of these areas, and does so with a sense of humor filled with exceptional wit. I highest compliment I can give from my perspective is that I felt that I was in capable and very competent hands throughout the pre-surgery, during surgery and in post surgery process. I am two weeks into recovery here at home and I am grateful to have had this important ACDF surgery which immediately relieved the cervical radiculopathy, and now I'm on the right path to total recovery. Probably one of the best Neurosurgeons in the world.
5.0 Rating
April 8th, 2017
5.0 Rating
April 5th, 2017
Proclaiming Dr.Tek Mun Soo Day in my household every February 15th
Nearby Doctors

Dr. Teck Soo is similar to the following 3 Doctors near Southfield, MI.