Rate Now
Share Your Experience
Have you seen Dr. Teodulo Aves?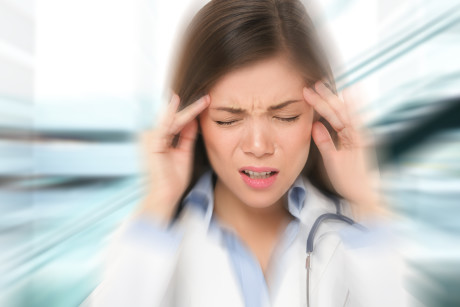 Migraine
Get the facts about migraine headaches, including the different types of migraine and migraine triggers.
26 Ratings with 16 Comments
5.0 Rating
September 14th, 2016
Follow up visit
5.0 Rating
September 14th, 2016
Neck pain
5.0 Rating
September 14th, 2016
Great doctor who listens
I have been through several doctors for my migraines. I have tried numerous medications with limited results. I gave up. Hated life. Alsmost divorced. Dr. Aves identified my neck as a source of the migraines and after a series of injections and Botox, my migraines decreased significantly. He is a kind person who listens. Thank you very much.
5.0 Rating
September 14th, 2016
Please take your time to visit Dr. Aves
I have been seeing Dr. Aves for the past two years. He took me when no one wanted and has helped me by decreasing the pain medication because I have been feeling great! I also love his staff and Jessica always makes me feel like I'm family instead of just another patient. Please take your time and visit him. He has helped my back pain and migraines.
5.0 Rating
September 12th, 2016
Great doctor!
5.0 Rating
September 12th, 2016
Great doctor!
1.0 Rating
June 21st, 2016
as previously stated this doctor is scared of the dea, does not care about the health of the patient and has some other doctor doing the injections. he is an anesthesiologist, how much training in pain medicine does he has.
1.0 Rating
November 10th, 2015
He was nice to me and didnt mind prescribing me a low dose of tramadol and a muscle relaxer...until i tried his steroid shots and they made me gain twnty pounds, in which he told me if i wouldnt take his shots he would no longer see me because his office was not in the habit of refilling pills or the DEA would shut him down. Sounds like he has either been in trouble before or he only wants to sell his thousand dollar shots, bit either way he made me feel like i was pill shopping and it was very infuriating.
1.0 Rating
November 10th, 2015
Awful Doctor
5.0 Rating
June 3rd, 2015
Dr. Aves and his staff were extremely kind, compassionate and knowledgeable. He had 2 herniated discs which I feel helps him to relate to me and his other patients. I trust him with all my medical needs. Thanks for everything Dr. Aves
1.0 Rating
April 8th, 2015
Somthing is Wrong
Something is going on with this doctor. Once I would have given him 5 stars on everything. He no longer listens, pushes injections on you even if they give you no relief. More worried about the DEA than his job of helping patients to manage daily chronic pain. If your job is to help someone manage their pain then do it and stand up for your patients. Of course the big money is in the injections and not the prescriptions. Each patient is different with different procedural outcomes. He doesn't seem to care. When your back is finally destroyed from all the injections I guess one can sue and get their money back. Tired of being scolded like a child, canceling my next appointment and will be looking for a doctor who listens, cares about you as an individual and wants to improve your quality of life. If you read this Dr. Aves, take heart, you have changed and it won't be long before your offices will be empty and it won't be because of the DEA. You are pushing your patients away one by one.
3.0 Rating
March 30th, 2015