Rate Now
Share Your Experience
Have you seen Dr. Terence Doorly?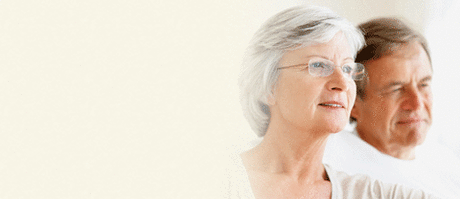 Alzheimer's Disease
Get the facts about Alzheimer's Disease, including the symptoms and stages.
Quality Rating
Highly Satisfied
53 Ratings with 12 Comments
5.0 Rating
September 25th, 2016
Excellent Surgeon and Individual:
Dr. Doorly performed a microdiscectomy on my l4-l5 disc herniation. I herniated the disc less than three weeks after a surgery with another doctor. The second surgery has me walking, running, and playing my favorite sport pain free. Perhaps equally important, Dr. Doorly is caring, compassionate, intellectually gifted, and thorough. He came to my hospital room three times to check in, and he was very helpful throughout the healing process. A great neurosurgeon!
1.0 Rating
September 16th, 2016
A true car salesman
My primary doctor referred me to him and I went to a group examination. He looked at my MRI and told me I had to get surgery! So the day of the surgey I told him that I was feeling better and he just looked at me and said my fear is if you don't get it then I would have a club foot and even though I was feeling better that it would come back so he felt it was my best option. I trusted his opinion and went though with it! I wish I got a second opinion but I know nothing about back surgery and the side affects that he never spoke of! I even asked him about any possible complications that could come up and he joked it off like there really was nothing to worry about. Now 6 months later and only spoke to him 2 times since my surgey he and his office staff are completely rude and no help at all. I have developed scar tissue that I had no idea was a big deal but now I can't walk and I'm in constant pain! All he did is referred me to a pain climb and he couldn't even return a phone call a my request because his rude office help told me he is very busy ! I would not refere him at all he just wants to make money and if your surgery works out well that's great but if your like me now my life is 100 times worse than it was before! He is a hack and a fraud! Stay away from him and his practice!
5.0 Rating
May 22nd, 2016
Dr. Doorly helped in me a time I was most vulnerable, nervous and conflicted. In excruciating pain and 36 weeks pregnant I ruptured a disc. Dr. Doorly spent time with me, spoke in terms I could completely understand, put me at ease, left me with the utmost confidence and was both a fantastic doctor and surgeon. His staff was wonderful and friendly as well. Cannot possibly say enough good things about my experience with Dr. Doorly so far
5.0 Rating
October 12th, 2015
Life quality so much better
5.0 Rating
September 18th, 2015
5.0 Rating
February 24th, 2015
I feel as good as new
I was referred to Dr Doorly because of spinal stenosis and a herniated disc wich made walking very difficult. I was seen very quickly and had surgery a couple of weeks later. Great bedside manner, never felt rushed and his nurse practitioners kept in touch with me until I was completely recovered. Best of all, I am able to take long walks again. Thanks a million!
5.0 Rating
July 23rd, 2014
A+++++ A true wonder!
I can not speak highly enough of Dr. Doorley. Absolutely fantastic!!!!
1.0 Rating
October 18th, 2013
My husband's disaster
Richard, you said it best, and everything you said about him is true. Insensitive, arrogant - after he does surgery and it doesn't work, he dismisses you, or sends you to one of his many "babysitters". After the surgery we had great difficulty in seeing him again, and when we finally did, and he looked at the MRI, he said, "This is boring." I asked him if he said it because he had done his job, and he answered "yes". This pompous doctor never once considered the fact that we were there because the surgery didn't work. I would never recommend him to anyone, and if you look on other rating sites, you may find enough of us to keep you far, far away. He lacks kindness and concern for his patients.
1.0 Rating
December 3rd, 2011
Poor follow-up
I saw Dr Doorly over three weeks ago. He wanted to run some more tests before making his final recommendations. His office has not scheduled these test or have called me, and I called them twice to inquire about them. I have seen three other doctors in this time and have my answers. Very disappointed in the follow-up of both Dr Doorly and his staff.
5.0 Rating
September 29th, 2011
Glad I've chose Dr. Doorly
I've waited a year after the surgery before writing this review. I had lower back repaired by Dr. Doorly in Summer 2010 in Salem hospital. I can not even describe how happy I am with results of the surgery. Like any reasonable individual I have some "not so good days" as chronic lower back pain is no fun. I've lived with pain over 4 years and then decided on a surgery. I regret only one thing - I did not do it sooner. I had 5 epidural injections prior to the surgery (different doctor)and when they were wearing out I was back to my everyday pain. After the surgery I am virtually pain free. Dear Dr. Doorly - thank you from the bottom of my heart! You gave me my life back!
5.0 Rating
May 14th, 2010
Life Changing
Dr. Doorly has proven to be the best Neuro Surgeon on the North Shore. I was having shoulder and neck pain and was Diagnosed in less than 24 hours of an MRI. I had surgery 5 days later. He is one of the nicest men that I have ever met and was very comforting and reassuring. I would recommend him to anyone having spinal issues in a heartbeat.
5.0 Rating
April 2nd, 2009
Nearby Doctors

Dr. Terence Doorly is similar to the following 3 Doctors near Peabody, MA.