Rate Now
Share Your Experience
Have you seen Dr. Teresa Marlino?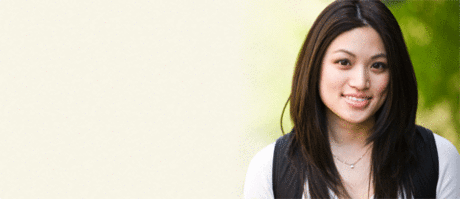 Birth Control
Get the facts about birth control so you can decide which type is right for you.
27 Ratings with 15 Comments
5.0 Rating
April 5th, 2016
Great doctor
Dr Marlino has delivered three of my children and each experience has been great. I have never had an issue with the staff or any mistakes or complications. It is true there is a long wait to be seen but she is a sole practitioner who is delivering babies at the same time. I have never felt rushed or brushed off. Quite the opposite in fact. My concerns are always addressed and I felt heard. I highly recommend
4.0 Rating
February 16th, 2016
1.0 Rating
October 19th, 2015
The worst!
Dr. Marlino is the worst OBGYN, period. Bluntly, she talked over my wife, treated her like a no-nothing worry wort,she had horrible bedisde manner. In fact, she experienced some minor bleeding that she misdiagoised as a potential miscarriage. Furthermore, her staff mishandled our genetic testing. She is the worst doc I have ever experienced and thankfully my wife and I moved to another OBGYN and have a healthy baby. I would not recommend her to my worst enemy.
5.0 Rating
August 7th, 2015
Excellent and Respectful Care
I've been to 3 different local OBGYN practices over the years before findinng Dr. Marlino and I love her!! She's an incredibly competent and respectful professional. I really wanted a sole practitioner where I could form an ongoing relationship with the person handling my OB care and delivery my kids. From the beginning she was kind and informative. She spends a lot of quality time at each visit. She was supportive when I elected to pass on a certain procedure given my family history, and always explained things to me in a way that made me feel confident in my care, as well as an active participant. She's very well respected in the community and by the nurses at Paoli hospital. She was also extremely supportive of my natural birth plans and did everything she could to make sure things went naturally and safely (she didn't push for pain management or induction even as I went post dates).
2.0 Rating
February 22nd, 2015
1.0 Rating
February 4th, 2014
DO NOT RECOMMEND!
I agree with other reviewers that this doctor should not be recommended. I switched to her practice when she went on her own because I really liked her and the care, kindness and attention to detail she provided. She had been an incredible doctor in the past. Since starting her own practice, though, I've noticed the quality of care, and her bedside manner, is horrible. Appointment times are almost never adhered to. It seems to be the norm to wait a minimum of 45 minutes+. It also seems this is no longer a family friendly practice either. My children calmly and respectfully climbed on to the chairs to politely sit (they are little, independent people and adult chairs are tall for little ones) and a staff member immediately started reprimanding them for doing so. During my pregnancy, I noticed that Dr. Marlino was constantly on vacation. At one point during my gestation, I had to go to the ER and discovered that Dr. Marlino was on vacation. Her backup, I later found out from Dr. Marlino herself, unnecessarily administered a medication to me. Especially with being pregnant, you can imagine how upset I was at hearing this information! On my delivery day, in the middle of laboring, Dr. Marlino informed me that it was a good thing I was delivering that day because she was going on vacation the next day! Yes, you read that right, yet another vacation. At my post partum follow up, which was past the 6 week mark because of her schedule, Dr. Marlino proceeded to verbally assault me about my labor (I thought my delivery was amazing and beautiful, and still do, because no one has the right to take away the meaning and grace of such a precious moment in a person's life) in front of my children. Apparently she had issues with how I delivered, even though I discussed my birth plan with her, well in advance, and had her approval on it! After my appointment, my children were asking why Dr. Marlino was mad at them. My children should never have been subjected to her unprofessional manner and I should not have had to calm them down and reassure them because of what she did. Dr. Marlino also informed me that I should find another doctor and did not give me the post partum care that I needed. I am still following up on health issues related to my delivery. In conclusion, I would not recommend this doctor.
1.0 Rating
October 9th, 2013
Go Elsewhere!
I agree with "do not Recommends " review totally. I've been with Dr. Marlino for over 15 years and since going on her own (the last 3 years)she seems to become very jaded and also very money oriented. She's totally changed. She has no empathy for issues you are having & just recommends tests/biopsy's as answers. Will not return calls. I went to another Dr and she totally disagreed with Marlinos diagnosis & saved me time, money and the stress of unnecessary procedures. Her staff is horrible. cold and insesnitive as other reviewers stated. She charged additional fees for just spending time talking about concerns I had..which should be "normal" time with a patient. She would not return calls..I made several attempts for an issue I was having and wanted to discuss test results. After 4 calls and ONE MONTH LATER she finally called me back and was very "matter of fact", mean, accusatory and inappropriate. I had mentioned a problem with a staff member and she basically called me a liar stating her staff member did not say something she CLEARLY did. Not to mention she told me she felt it was best I go elsewhere. Incredible after years of no problems (until she went solo). Her staff called repeatedly to tell me I'd have to pay for visits at the time of each visit since my insurance wouldn't cover it. It was quite rude to call and tell me 3 times when my bills have always been paid. I had to wait almost an hour naked in a freezing exam room each time.. I can go on and on..but you get the idea.....go elsewhere!
1.0 Rating
August 13th, 2013
Terrible experience
Not happy with her at all. After asking for mammogram at every annual check up due to my family history and her telling me that it's unnecessary, I was diagnosed with Stage 3 breast cancer after another doctor recommended a mammogram. I think it could have been caught earlier had she given me a script. After I was diagnosed - no phone call, no courtesy either. Also, I waited for her for about an hour before every routine visit.
5.0 Rating
May 5th, 2013
Such a wonderful doctor
I have been following Dr. Marlino for about 11 years now. She delivered by son via C-section, and it was the BEST out of 3 different doctors. Great recovery, incisions, etc. She takes her time with you. She is never rushed to leave for the next patient - now that she is on her own. That was the best move she ever made. Remember she is on her own and if a baby needs to be delivered or a complication comes through - you need to be patient and wait!! She is a mom as well. When she was in the prior practice - wait times were still long and her time with you was always cut short. She always remembers you. The office staff is nice as well. Highly recommend - but I believe she is not taking anymore patients.
1.0 Rating
April 24th, 2013
Not Recommended
Wait time has been over 45 minutes every time, up to an hour and a half one visit. Does not return (multiple) calls. Dr Marlino appears to be technically proficient but is VERY lacking in any sense of bedside manner or showing any sort of empathy toward her patients. She is VERY rough with the physical exams (every time) despite mentioning it. Everything is non-chalant and the caring for patients' feelings or concerns is just not there. As another reviewer said, no apologies for any of it even when talking to her about it. It's not her fault ever. Very disappointing as we chose her from a set of good reviews before, but now we know better and are moving on to a different doctor.
3.7 Rating
September 20th, 2012
Great Dr. Poor staffs
5.0 Rating
November 1st, 2011