Rate Now
Share Your Experience
Have you seen Dr. Terrence Greene?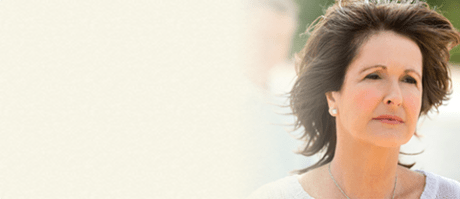 Metastatic Melanoma
The facts about metastatic melanoma, a serious skin cancer, including signs, symptoms & what happens to the body in each stage of cancer.
Quality Rating
Highly Satisfied
27 Ratings with 9 Comments
5.0 Rating
January 22nd, 2015
5.0 Rating
January 2nd, 2015
sec
I love Dr. Greene, professional and wonderful staff
5.0 Rating
November 14th, 2013
Wonderful doctor and person!
First of all let me just say if it was not for doctor green I would not be here today ! He is one of the best surgeons I have ever had! He first operated on me 20 years ago and saved my life! I ran into him some years later at a barber shop and he remembered my name, what he operated on me for and even checked out my scar to see how it healed. Now how many doctors do you know these days that would even remember your name, symptoms, without having a chart in front of them? Not too damm many! Dr green has given his soul to his practice he works countless hours on call to the point that it affects his own health. But you would never here him complain! Dr green has taken on the task to save the world one person at a time! For this reason I have nothing but total respect for this man! I have surgery scheduled in the morning, I have total faith in you Dr. Green!
5.0 Rating
July 12th, 2013
5.0 Rating
July 15th, 2011
Wonderful and caring doctor
2.3 Rating
March 24th, 2011
Dr. Greene saw me when I was experiencing Volvulus due to a birth defect (that had been undiagnosed for 24 years) called Intestinal Malrotation. Dr. Greene doesn't have much personality - he's very monotone and straight to the point. He doesn't have much bedside manner either, and he acts frustrated when you don't understand what he's talking about. At first, Dr. Greene wanted to do immediate surgery. But then, he changed his mind. I continued to follow up with a doctor that he referred me to. For 4 months, my health kept declining. I was readmitted into the hospital, and Dr. Greene came to see me. However, he was not a pleasant man. He pretty much threatened to put me on a feeding tube or send me to Indianapolis. His diagnosis was "nothing's wrong with you." He engaged in an argument with my husband, and left. While I was at the hospital, I found out I had a serious case of E. coli for the entire 4 months that I saw Dr. Greene and the doctor he referred me to. They overlooked my symptoms and disregarded my health - simply because they didn't really care and would rather offend me than explain anything to me. I also had to ask the nurses to come into my room whenever he arrived so that my family and I could speak with him. He wouldn't stick around to discuss anything - and a nurse had to cut him off to ask our questions for us because his loud voice would override ours. Rumor has it - it is really easy to offend him because he's pretty egotistical and treats his nurses badly - so I've heard from them.
5.0 Rating
August 17th, 2009
Family experiences
I had two personal minor experiences with Dr. Greene--both out patient surgeries for me. Very happy with him and his skills. Then, a huge experience with Dr. Greene as surgeon for my mother, when she had cancer induced bowel obstruction. He went in expecting a simple "scaring" issue from her previous cancer surgery, to find multiple abdominal canerous tumors. He called my mother's gynecological oncologist, and the two--in the OR--discussed the best course of action. 4.5 hours later, we hear the sad news, but also the news that Ma would be with us longer, than if she had not had the skilled surgery, Dr. Greene provided. He was a pro--but also a human being. One of the sweetist, kindest doctors our family has known--and we have been very fortunate in our physicians. I can't imagine anyone finding fault with Dr. Greene. He was, and is fabulous.
5.0 Rating
May 30th, 2008
Former Amputee Patients
First, let me say that if it wasn't for the compassion of Dr. Greene, I'd probably not have a life today. Dr. Greene amputated my right leg below the knee back in 1994, and my quality of life is better now than it was prior to the injury that led to the eventual amputation. I thank Dr. Greene from the bottom of my heart for this! That said, I will state that my intent of this review is not to damage the reputation of Dr. Greene. Rather, it is intended to point out the sad truth of doctor/insurance relationships and how it may affect the patient in a very profound way! I must mention a troubling event that occurred just yesterday (29-May-2008). I am in need of a new prosthesis (my present one is literally falling apart, and the socket is no longer "right" for my stump). So I called Dr. Greene's office to request a prescription for a new prosthesis, only to be told by his nursing staff that he doesn't write prescriptions for prosthetic devices anymore! My heart sank. I felt like I'd been punched in the stomach! The story is that he had a bad experience with writing letters to insurance companies on behalf of his patients. But....what happened to the concept of doctor/patient care and loyalty? Now I'm forced to find another physician only for the purpose of writing me a prescription at his or her own peril! What physician, in their right mind, would take this on? I'm disappointed. Jim --
5.0 Rating
January 3rd, 2017
Nearby Doctors

Dr. Terrence Greene is similar to the following 3 Doctors near Bloomington, IN.