Rate Now
Share Your Experience
Have you seen Dr. Terri Hyatt?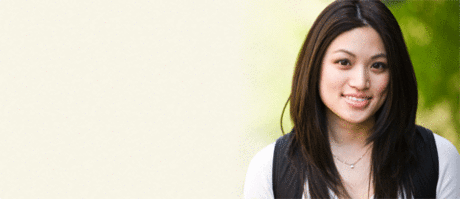 Birth Control
Get the facts about birth control so you can decide which type is right for you.
Quality Rating
Highly Satisfied
17 Ratings with 9 Comments
4.0 Rating
August 7th, 2016
I went to Dr. Hyatt for about six years. Loved her attentiveness and caring personality. I finally changed doctors after every visit meant waiting a minimum of one hour before being called to the exam room. It usually was longer than an hour. After getting into an exam room, it was another considerable wait. Another aggravation was when pharmacy reps came in (every visit I had always had at least one come in), they were always sent through to the back with no wait no matter how crowded the waiting area was. I just finally couldn't endure the very long waits and often put off going just because I didn't want to sacrifice more than half a day to go to the doctor.
2.3 Rating
January 22nd, 2013
Disappointing!!!!
Office staff is always pleasant and seems to enjoy their working environment. Doctors most treat their staff well as there doesn't seem to be a big turnover in employees. Dr. Terri Hyatt is a very friendly person and seems to be caring. The problem that she has that you have an hour wait in the waiting room and almost the same amount of time in the examing room. Today, I had a 9:15 appointment and did not see her until 11:00 am. I left the office at 11:30 am. This seemed to be a quiet day in their office as the waiting room only had three people. Waiting for a nurse to call you back about a perscription can take up to a week or more. You end up calling them again. This happens more times than I like.
2.3 Rating
November 2nd, 2012
I waited 2 months to get an apptfor a physical exam appt. My appt was at 10:00am. I arrived at 9:35 with my paper work in hand. My husband also had a 10:00 appt for a physical exam by another doctor. He was called back within 30 min. I waited 2 hr1/2 and finally asked the front desk person "How much longer?" She came back and told me it would be 45 More Minutes! Her excuse was that the Doctor is just running behind. This doctor Does Not respect your time!!!
3.7 Rating
September 3rd, 2011
Caring
5.0 Rating
July 13th, 2011
Dr. Hyatt is great!
Very few Dotors ever seem genuinely concerned with a patients well being. She listens to you and ask you questions about anything and everything that might be connected toy our particular health issue. Dr. Hyatt goes as far as suggesting Pharmacys to get better prices on prescriptions if she doesn't have samples to give you. The wait times are worth it for a good Doctor. Hint: Make your appointment in the morning. The later in the day, the longer the wait.
3.7 Rating
January 19th, 2011
wait time is closer to 2 hrs before you see the doctor. Follow-up is left up to you.
5.0 Rating
March 2nd, 2010
Dr. Hyatt is wonderful! She looks at all the charts and measurements, not just the areas related to your specific problem. She has excellent bedside manner, and she really does want to do all she can to help with anything. My only complaint is that she does chat a little too much during visits, and it makes appointment times run long.
2.3 Rating
August 4th, 2009
Wait Time too Long...Way too long
3.0 Rating
July 26th, 2016