Rate Now
Share Your Experience
Have you seen Dr. Tewfik Rizk?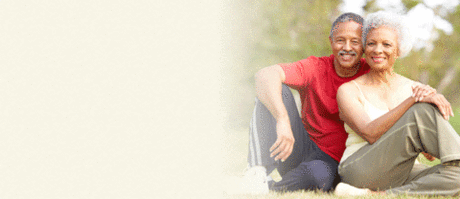 Gout
Get the facts about gout, including the risk factors, symptoms and doctors who treat it.
23 Ratings with 10 Comments
1.0 Rating
October 18th, 2016
Totally incompetent
I went to this doctor he did not do any physical exam on me. He does not listen to anything you have to say he spent a total of 10 minutes with me then prescribed me a medication without asking about any other medications I was taking. I went home took the meds and had a bad reaction where I was temporarily blind for a couple of hours, needless to say I flushed the meds and never returned to see this doctor.
5.0 Rating
October 9th, 2016
The Best
1.0 Rating
March 19th, 2016
Dr. Rizk is not a rheumatologist.
Dr. Rizk is very nice. However, he is not a board certified rheumatologist as I was led to believe. Dr. Rizk was unable to diagnosis me with ankylosing spondylitis for several years although he supposedly treats the disease. My visits consisted of a visit to discuss my symptoms and health concerns. He would give me an order to go somewhere else to get labs and x-rays completed due to not having the ability to havet it done in his office. I had to wait for the labs and x-rays to come back before I could even schedule a follow-up appointment. I even had to go pick up the results to expedite seeing Dr. Rizk quicker. After the results where obtained I would return to the office to receive inaccurate information regarding my illness. Dr. Rizk prescribed me several medicines that did not help me at all. My disease continued to progress. The cycle of going to different places for labs, picking the results up for Dr. Rizk, waiting for an appointment continued until the office finally got a fax machine. I became depressed due to not being able to find out what was wrong with me. My eye doctor referred me to another rheumatologist that she knew was excellent. I received an accurate diagnosis and began treatment immediately. I went to a second rheumatologist after my insurance changed. This rheumatologist confirmed my diagnosis and continued my same treatment. I was informed by this rheumatologist (which is my current rheumatologist) that Dr. Rizk is not a rheumatologist. My rheumatologist informed me that the medicines prescribed by Dr. Rizk did not help me, because they were not treatments for my disease. Therefore, I researched his credentials for myself. I found out the Dr. Rizk is board certified in physical medicine and rehabilitation and not rheumatology. All of my lab work and x-rays were conveniently done in both in these rheumatologists offices. My quality of life has improved dramatically since I have been seeing rheumatologist who are actually board certified in rheumatology. I am so glad I stopped going to Dr. Rizk. As I stated, Dr. Rizk is nice, but niceness did not help my health care needs.
5.0 Rating
October 21st, 2015
Good guy and good dr
1.0 Rating
July 8th, 2015
5.0 Rating
September 15th, 2013
Very Good doctor
3.7 Rating
August 15th, 2013
Good Experience
After reading the previous review, I hesitated to go to Dr. Rizk. But, he accepted new Medicare patients so I went. He was very pleasant, did a thorough exam, and gave me good advice as how to proceed. He listened to my complaints and answered all my questions. I would recommend him to anyone who has joint pain.
1.0 Rating
June 24th, 2012
Incredibly, this doctor is the director of the rehab hospital at The Med. I say "incredibly" because judging by my experience and that voiced by some of my fellow patients while "incarcerated" there, this man is at best unconcerned and in my opinion downright dangerous. I cannot speak for his office practice, but if he's as incompetent there as he is in his role as inpatient rehab director, I urge patients to stay away! (In response to the other commenter, if this is the "best rheumatologist in Memphis," heaven help us all!) I saw him for a total of about 3 minutes on exactly 3 of the 8 days I was there. Other days I saw no doctor at all. He wasn't familiar with my case and didn't seem interested in familiarizing himself with me or my case, never did any sort of physical exam, the staff kept mixing up my medications, the "therapy" is for the most part a joke (with a few exceptions), and then he tried to keep me there three weeks past the time I was ready and able to be discharged. I can only conclude it was to soak my insurance company for more money. When told by a nurse that I could schedule a follow-up appointment with him after I was discharged I declined. She smiled and said, "I understand." Even the staff realizes he's incompetent! Seriously, I think a hospital with the reputation of The Med could do better than this! This doctor is a blight on your reputation.
5.0 Rating
April 5th, 2012
5.0 Rating
April 24th, 2010
Patient
Best doctor I've ever had. He is the nicest and most intelligent healthcare professional out there. I look forward to my appointments with him!
3.0 Rating
April 19th, 2017
Nearby Doctors

Dr. Tewfik Rizk is similar to the following 3 Doctors near Memphis, TN.

Dr. Carlos Rivera-Tavarez

Pain Management, Physical Medicine and Rehabilitation

Memphis, TN 0.01 mi

Dr. Ashley Park

Pain Management, Physical Medicine and Rehabilitation, Internal Medicine

Memphis, TN 0.01 mi