Rate Now
Share Your Experience
Have you seen Dr. Thelma Asare?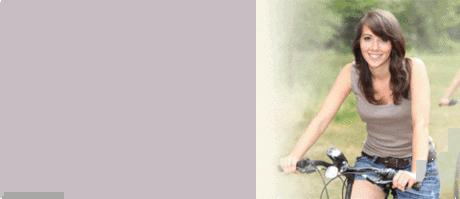 Endometriosis
Get the facts about endometriosis, including symptoms and parts of the body that may be affected.
21 Ratings with 11 Comments
5.0 Rating
September 9th, 2016
3.0 Rating
July 17th, 2015
5.0 Rating
February 4th, 2015
Ms.
Dr. Asare is kind and funny. She and her staff are easy to deal with. They are usually prompt and Dr. Asare spends time in her office reassuring you about any concerns. She asks how my daughter is (also a patient) and leaves messages on my phone several days after a test has been completed. I would highly recommend her.
1.0 Rating
June 26th, 2013
Avoid this Dr
I have dealt with Dr. Asare twice over the phone since she was the on call doc. Both times I was completely at a loss by her rude nature. Just recently I left a message at 8:30am in need of medication for a UTI. She did not call me until 5:00pm and tried to convince me that my symptoms were not UTI related but may be from something else. She could not tell me what else I might be suffering from nor could she tell me what tests I needed to have done. As I tried to ask more questions she stopped me and said to make a decision about calling in a RX because she had other people to get to. Also, she would not be able to call my RX in today because she was busy and she might get to it the next day! She is unbelievable! I see other Dr in this practice and they are great. She is not a good fit at all, I wish they would get rid of her.
1.0 Rating
March 15th, 2013
2.3 Rating
June 30th, 2011
Good doctor, horrible office
The Good: Dr. Asare is really nice and she has a great bed side manner. She returned my phone calls when i had issues. The Bad:- In addition to your copay, they charge an additional $10 administrative fee. No other doctor does this. You can't claim it on your health savings account, and i'm not sure that it's legal. - I got a postcard saying I was due for my annual, I called to make an appointment and was told she was booked for the next 6 months! So I had to see someone else. - You have to wait FOREVER when you get there and then wait some more once you're naked. Plan on being there for several hours. - The billing staff is terrible and billed my insurance wrong (and then I got a $90 bill) and it took a year to get that cleared up.- When I changed jobs I had to wait 3 months for insurance and they wouldn't reneew my birth control pills without coming in and paying them $110. - When trying to get Gardasil they wouldn't let me pay for it and get reimbursed by my insurance as I requested since they screw up the billing so much. They said no they wouldn't do it. It took since months to get the first shot because they billed someone elses insurance (surprise). I went in for the second shot, only they had forgotten to order it. I never got the third shot because then I was over the age limit and my insurance wouldn't cover it. I later on ended up getting HPV (thanks doc) and had to have surgery.
5.0 Rating
May 12th, 2011
GRRRRRREAT!!
Dr. Asare was straight to the point, very empathetic and took her time during the visit to consult with me before rendering care. She has a great professional appearance, speaks very well and is an expert in her field. I highly recommend her. I did have to wait two months for my new patient appt, and she never called me with the results of my lab work; I actually had to go up to the office to get them. But everything was fine, which may have ben why I didn't get the call. Overall, she is wonderful...
2.3 Rating
May 6th, 2011
Unsatisfactory
Dr Thelma Asare needs major improvement in the area of treatment/patient follow up. It is very frustrating waiting for over a week without any feedback from your doctor on the status of your lab work (as was the case with me).This doctor also appeared somewhat distant and lacked compassion. Phone calls were not returned back in reasonable time either. It was as if she would rather not be bothered.The area of fertility is usually a sensitive issue for those having problems. A little compassion in the tone of a doctor's voice goes a long way. Besides the service is not free. If I'm paying, then I deserve as much attention and care as possible. Just my 2 cents.
1.0 Rating
October 7th, 2010
Although she was pleasant enough at the exam, Dr. Asara showed no follow through on important issues even after I called on two separate occassions and requested that she call me. Luckily my husband is a physician and I was able to get the mammogram results through him and follow up with another dr. when the results of the first one were not favorable. To make things worse, she still didn't call back when I got the second mammogram results back and they confirmed the not favorable results of the first one. She didn't even return the call when I called and asked her to call back. Needless to say, I am not going back. On an annoyance note... her office charges $10-$15 a year (I can't remember the specifics) for routine office paperwork. You have to pay directly and the charge is levied whether or not you need them to do something special. Really this is nonesense. That is what her fee should include.
5.0 Rating
March 8th, 2010
Dr. Asare is a wonderful doctor.
5.0 Rating
January 6th, 2010
One of the best female OBGYN doctors
3.0 Rating
September 19th, 2017