Rate Now
Share Your Experience
Have you seen Dr. Thelma Marin?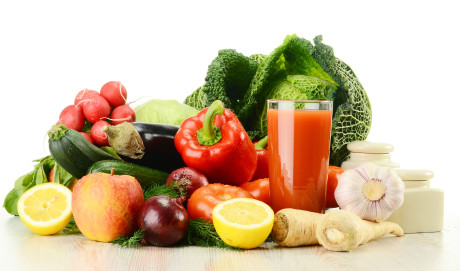 Type 2 Diabetes
Type 2 diabetes is a chronic disease in which your body is unable to maintain a normal blood sugar (glucose) level.
11 Ratings with 9 Comments
2.0 Rating
August 18th, 2015
The ONLY reason I went to her office was because NorthShore does not have any location in Bolingbrook. Plus, the symptoms I had that day been somewhat different from the norm. I got worried and I called the Woodridge Clinic on Friday and they got me in to see Dr. Marin in the afternoon. Dr. Marin was courteous, helpful, informative and very insightful. She gave me 3 days worth of prescription because she sounded certain that I will get the result back by Monday. When I called on Monday and spoke to _______, she said she will pass along the note to Dr. Marin's nurse. I waited and waited and waited...by 7pm I figured they're already close. So, I called again today Tuesday...after 22 hours of waiting I FINALLY got my answer...Elizabeth (Dr. Marin's nurse) NEVER sent my sample to the lab. They wanted to know if I can come back and give another sample?!?!? I live an hour and 10min from them...yeah right. Besides, my sample had been compromised since I've already started the antibiotic. I would have been pretty satisfied and have given Dr. Marin 5 stars with my care if it weren't for this calamity.
1.0 Rating
January 26th, 2015
Find someone else
She has to be the world's worst OB GYN. She always runs about 30-40 minutes behind appointment times and only spends about 5 minutes per patient so I don't understand what takes so long. She is very rude and completely judges patients for their visit. She gave me a painful pap smear and then just got up and walked out of the room saying "she'll call with the results." She never let me ask any questions or answered any of my concerns. She never even told me when to expect the call. Anyone who has had a pap knows how vulnerable you feel and I left my appointment sobbing because she was so rude. I will NEVER step foot in her office again.
5.0 Rating
March 5th, 2012
COMPASSIONATE ,EASY TO APPROACH
1.0 Rating
January 26th, 2012
Never will go here again!
1.0 Rating
January 20th, 2012
Under treated and no after hours answering service for emergencies
Dr Miran diagnosed my daughter was with pink eye. I was surprised when the doctor didn't prescribe eye drops along with the antibiotics. I even asked her if she forgot to prescribe them before we left her office and she said no. My daughter woke up at 1AM, in pain and unable to open her eyes from mucus. When I tried to call to get an emergency prescription for eye drops all I got was silence..No answering service, no on call doctor. So if you are the type of person who only gets sick from 9 to 5 or if you like paying high deductibles to sit in an emergency room for hours for even the most basic care..Then Dr. Miran is the doctor for you. However, if you care about your and your families health, try another doctor.
5.0 Rating
January 17th, 2011
WOMEN'S HEALTH
1.0 Rating
November 12th, 2010
Poor Patient/Dr Consultation
When visiting with Dr. Thelma for the first time i was a bit uneased. She was short, non-impressive, didn't listen, she was answering her cell phone and leaving the room to talk with a "SALES REP". When my concerns were expessed it was taken very lightly.I will not recommend her to anyone... She needs basic Customer Service training. How to deal with the public or her patients better.
1.0 Rating
October 5th, 2010
Doesn't care
Dr. Marin has horrible bedside manners she blows everything off likes its nothing. I went in for an exam and she acted as if she didn't want me there pretty much told me I need to make an appt with another Dr. when she had been my Dr. for over 2 yrs. she didn't do anything really for the exam. I went for blood testing and the nurse calls back doesn't get into detail about anything just says some things are border even the nurse acted like it was a problem calling me with results. I tried to ask questions but the nurse acted as if she didn't know how to answer them. I have had nothing but problems with this Dr. if she doesn't want to help patients than she is in the wrong profession. one time i went in with a horrible cold and she said why are I was there and told me i didnt' look sick. That office needs better nurses and needs to get rid of Dr. who don't take their patients health serious.