Rate Now
Share Your Experience
Have you seen Dr Theodore Conliffe Jr?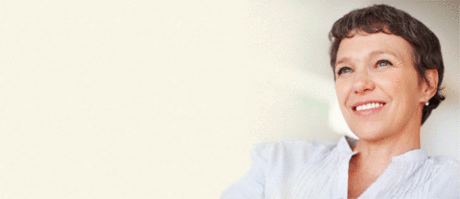 Fibromyalgia
Get the facts about fibromyalgia, including the symptoms and conditions that may be related to it.
Quality Rating
Highly Satisfied
29 Ratings with 8 Comments
5.0 Rating
April 11th, 2017
your appointment will go downhill if Shay is still his assistant...
5.0 Rating
March 27th, 2017
Superior
3.0 Rating
January 18th, 2017
I had a hip injection performed. The injection went well, but it was an odd experience. In comparison to Penn, when you walk in you are greeted by a full staff, they take your vitals, ask they provide u with a robe and you to undress from the waist down in a private area, then u are taken into the surgery room. Whereas, with Rothman's procedure, it was only the doctor and nurse in the room, she gave me robe and told me to lay on the table with the robe on top. She asked me to pull down my pants and unclothed. It felt very invasive. The doctor never left the room to give me some privacy to prep myself. I thought this was so rude and unprofessional. The nurse was dismissive and disconnected. I was so in shock by their actions. This being my first time at Rothman for a procedure, I will not be returning. Also the room was dark and dingy, I felt like the room was not sterile. I guess I will return to Penn.
1.0 Rating
October 28th, 2014
Worst experience of my life! I left in tears. The doctor and his assistant tried to dismiss my symptoms even though I have had previous diagnosis. I felt that they were not listening to me and understanding the amount of pain I had. The assistant took a personal call on speaker phone as I sat there to get my prescriptions! Awful!
5.0 Rating
November 30th, 2013
Comfort
I was treated in Philadelphia for herniated disks in my lumbar region. Dr. Conliffe Jr. was courteous, knowledgeable and professional. I was treated with medication, sent physical therapy, and given injections. After three years, I am still pain free! Thank you Dr. Conliffe, Jr.!
1.0 Rating
February 13th, 2013
Arrogant and inaccurate
I consulted Dr.Conliffe for low back pain resultant from a skiing injury I sustained 10 years ago. Prior to that, I had never had a problem with my back. I had an MRI, but the report had not been sent to him. He stated that he "reads his own MRI's" and didn't need the report. In addition to the L3/4 bulging disc that had been diagnosed (via MRI) 10 years ago, he noted that I had a bulging disc above that, as well. After recommending an epidural and physical therapy, I asked him to give me something for the pain. At that point, I was in agony. He replied that "here at Rothman, we're not into narcotics". I was astounded. I'm not into narcotics either, but when you are in such pain that you can barely walk, narcotics are commonly prescribed. He reluctantly gave me something, but I felt that he was treating me like an addict. He also told me that "this didn't just start 10 years ago" and insisted that it was a result of aging and reduced spaces between my discs. I have not lost so much as a quarter inch in height since high school, so he is clearly wrong.Then, his assistant came into the room to finish up with me. She told me that I needed to pray. Yep, that's what she said. When I replied that I do pray, but that I could not pray away the pain, she replied that I could. She was arrogant, as well. As she walked me to the elevator, she slipped something into my purse and said I could read it later. I thought it was some medical information. Imagine my surprise when I looked at it and it was a copy of the 23rd Psalm. Never, in my life, has anyone in a doctor's office suggested that I pray and then sent me home with a Psalm. I am seeing another doctor and would not recommend this man and his assistant to anyone. There are plenty of good, competent doctors out there who listen to their patients and take their history seriously. Find one of those.
5.0 Rating
December 19th, 2011
A very warm doctor
Dr. Conliffe is a very good listener, and took the time to explain to me why I was having pain, and what I needed to do to improve my condition.
1.0 Rating
June 10th, 2010
Absolutely awful. Worst experience ever.
2.0 Rating
July 18th, 2017
4.0 Rating
July 16th, 2017
5.0 Rating
May 17th, 2017
Nearby Doctors

Dr Theodore Conliffe Jr is similar to the following 3 Doctors near Philadelphia, PA.