Rate Now
Share Your Experience
Have you seen Dr. Theodore Gerard Caspe?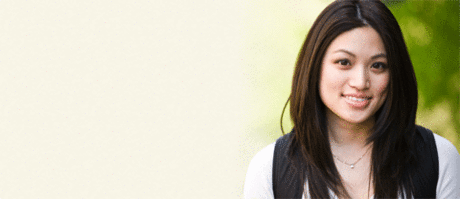 Birth Control
Get the facts about birth control so you can decide which type is right for you.
17 Ratings with 8 Comments
1.0 Rating
August 9th, 2016
Not a doctor
This doctor does not care if you are in pain better off going to a vet
5.0 Rating
May 17th, 2016
Loan Officer and temporarily not active Licensed Real Estate Broker
The doctor is very good. I brought my mother in law for a physical check up. Upon her physical check up and blood tests , it was found out that she has an un-controlled diabetis. Dr. Caspe was able to control the diabetis just by following all the advises , take medications per strict guidance and regular appointed visits. I can recommend him to any of my friends and relatives.
1.0 Rating
September 3rd, 2015
5.0 Rating
March 20th, 2015
I recently had to change my primary care doctor and chose Dr. Caspe. I am glad I did not read any of these reviews prior to choosing him. I was able to schedule an appointment the following week. When I arrived, I was surprised by the clean and professional office (compared to my previous Doctor), and the staff was very friendly and helpful. Since I was a new patient and knowing I would need to complete paperwork first, I arrived about 30 minutes earlier. I completed the paperwork and was in to see the doctor 15 minutes early. Contrary to the other reviews posted, I found Dr. Caspe to be both professional and friendly. He listened carefully to my concerns and suggested a change of medications to help reduce the side effects I was suffering from my current meds. Unlike most doctors today, he did not rush through the visit in 8 minutes or less. He spent well over 20 minutes discussing my condition with me. In closing, again, I'm very glad I did not read these reviews prior to choosing Dr. Caspe, I have not had the great level of service from a doctor in a long time.
5.0 Rating
January 25th, 2015
1.0 Rating
October 20th, 2013
Very unprofessional!
I don't usually comment about others but this time, I have to. I was a new patient at his clinic last month. Made an appointment over the phone. The staffs were nice and courteous. But I had to wait for 30 mins in the exam room alone while he was talking, laughing and giving so much time for the patient from his home country. I stayed patient and finally he came into the room. I explained him about my medical condition but he seemed not serious and treated me rudely. He even had to search the name of my medication in wikipedia. Moreover, he left the room while I was asking him the question. He seemed like unpatient and angry. I have met many doctors before I moved to California. They all are really nice. But for Dr. Caspe, I've decided absolutely not for me... Never.
1.0 Rating
October 1st, 2011
Never Again
I changed doctors after my last appt. His office is unprofessional but I tolerated it because I so rarely need care. A recent medical condition was more serious (and painful); there was no follow up on my condition. After four weeks of pain I made an appt for a referral. He refused to give a referral to a specialist (because it wasn't "how he was trained"). I changed doctors that hour. The specialist had me out of pain without drugs in an hour after first treatment. I unfortunately cannot recommend Dr. Caspe, and I'm sorry I tolerated pain for four weeks before moving on.
1.0 Rating
September 8th, 2011
AWFUL
I will never go to this Doctor again! He is rude and inconsiderate. I went in explaining an issue I thought I had based on my own research on the internet. He was very cold and uninterested in what i was explaining and he proceeded to print of the same information i explained from WEB MD! which is a joke in its self. On a seperate appointment I had a very strange discoloration on my leg that I was worried about beacause I am not a doctor and did not know what it could be. He laughed at me and argued with me about the severity of it. He is a cold person and should not be providing any kind of care for anyone.
5.0 Rating
August 15th, 2017
1.0 Rating
January 12th, 2017
3.0 Rating
November 7th, 2016
5.0 Rating
July 5th, 2016
Nearby Doctors

Dr. Theodore Gerard Caspe is similar to the following 3 Doctors near Rancho Cucamonga, CA.