Rate Now
Share Your Experience
Have you seen Dr. Theodore Zaleski?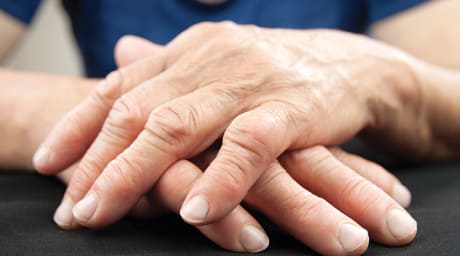 Osteoarthritis
Get the facts about osteoarthritis, including the symptoms and doctors who treat it.
20 Ratings with 12 Comments
1.0 Rating
October 11th, 2015
Worst doctor on the planet!!!
Just want to say how obvious it is that the only good comments here, come from someone who either works for him, is in his family, or from himself. This madman's office gave me a flat out NO when I asked for a copy of my knee scans or x-rays.........I even offered to pay for them. His personality is the opposite of what a doctor should be, and I found him callous, sarcastic, and rude.
5.0 Rating
September 16th, 2014
1.0 Rating
May 13th, 2014
Never see this doctor
Dr Zaleski has to be the most uncaring unprofessional and rudest doctors I have ever encountered. I am a medical professional myself and was appalled by his terrible bedside manner. He treated me like a burden rather than a patient. I cannot believe he has been able to get away with treating his patients so terribly. His office is also very congested and equipment and materials are old and opened which is not very sanitary. His exam rooms are dirty and dusty and his staff is also not very friendly. If your looking for a orthopedic doctor stay away from this one!!
1.0 Rating
March 1st, 2014
Find a qualified doctor!
Please please please save yourself the nightmare of this pompous arrogant excuse of a surgeon. He has created a bigger problem for me than I began with. His obnoxious attitude is overwhelming. Unfortunately his staff members are no better. He doesn't deserve even one star but apparently I can't leave no stars
5.0 Rating
February 26th, 2014
Horrible
I would never recommend this doctor to anyone. There is absolutely no bedside manner, courtesy, or concern. After having surgery, I am worse than ever. I should have been up and about by this point instead I'm searching for another doctor to help rectify a bad procedure. I hope others will read his reviews before going to him. His license should be revoked. After 30 plus years in this field he should be able to perform minor procedures. Please pass this information on so any of your friends and family do not go through what I have gone through and many others before me.
1.0 Rating
November 13th, 2013
he's a creep
5.0 Rating
August 29th, 2013
Doesnt suffer fools
1.0 Rating
July 24th, 2013
Last orthopedic that I would ever go to again
Arrogant, condescending and berating don't even scratch the surface. I have been to the office 4 times and the 'doctor' took nearly an hour after my appointed time to see me including my last visit where he was out for lunch. Several examples of his bedside manner were him berating a cancer organization where I volunteer because I was wearing a shirt, telling me that an issue I was having with the cast he put on was either in my head (pointing to his temple saying the issue was from here up) or something that I was "doing in my life", and calling me a liar when I answered one of his questions. His office is a complete wreck and his office staff seem brow-beaten into submission. I wouldn't return to this office if he was the last orthopedic on earth and have already contacted another doctor to finish my treatment.
1.0 Rating
February 22nd, 2013
When he dies, he'll expect GOD to bow to him
This is what they mean when they say "GOD-Complex". Arrogant, obnoxious, nasty and most importantly of all; WRONG when it came to the diagnosis of my wife. Had she allowed him to operate, she not only would have had the wrong and useless surgery, but she would have been hurt forever. Time for Dr. Nasty to quit. The same goes for the OLD BAG that runs his office. God help you all when you stand at the day of judgment!
1.0 Rating
September 27th, 2012
very unprofessional office staff
Had an appointment set and unfortunately had to cancel and 'TRIED' to reschedule. I called an hour and 40 minutes before the appointment and was told it was a policy that I could not reschedule for a new appointment within an hour of the scheduled appointment. I reminded the receptionist which was very rude, that it was an hour and forty minutes before the appointment. She didn't care that she obviously just contradicted her self. I said 'so your a doctor's office and refusing to see someone that needs help'. she said yes. This woman should not be dealing in a health care profession because it is evident she does not care for people the way that genuine human beings do.I would not recommend this office with a woman that is attached to that office. I'm sure Dr. Zaleski's rating only at 70% because of her.
5.0 Rating
March 30th, 2011
5.0 Rating
September 3rd, 2009
Excellent Surgeon