Rate Now
Share Your Experience
Have you seen Dr. Theophilus Addo?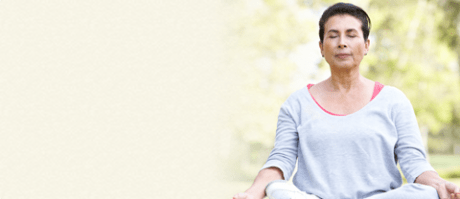 COPD
Get the facts about chronic obstructive pulmonary disease (COPD), including symptoms and complications.
19 Ratings with 13 Comments
1.0 Rating
January 15th, 2016
5.0 Rating
June 23rd, 2015
paciente
5.0 Rating
September 10th, 2014
5.0 Rating
July 25th, 2014
5.0 Rating
July 21st, 2014
great Job
5.0 Rating
July 19th, 2014
Quite satisfied!
This doctor has been my primary care doctor for almost six years. I started going to him because I was ill, and needed to see a doctor right away (my doctor at the time was out of town). I was seen on short notice, and I liked his approach. He is very careful, meticulous, and matter-of-fact. I decided to make him my primary care doctor. Working at a walk-in facility means that his schedule sometimes gets disrupted, leading to delays, but he makes an effort to keep things moving. I feel comfortable asking questions about diagnoses, medications, tests, etc. He will give short explanations, but is not condescending and is not put off by follow-up questions. I feel that he respects me as a patient; he does not talk down to me. He encourages me to be an active partner in managing my health. I don't always agree with his treatment approaches initially, but I feel he is open to explaining his reasoning and discussing alternative approaches. As a result of such discussions, we arrive at a treatment plan that I am comfortable with. I feel that he does a great job of managing my long-term health conditions (asthma, hypertension, and back spasms) as well as my short-term issues. To sum up, I am quite impressed with him as an MD (even though I am generally skeptical of doctors). I hope to retain him as my primary care doctor for years to come.
1.0 Rating
July 7th, 2014
Worst DOT Physical in Thirteen Years as CDL Driver
Dr. Addo was too personal, mentioned "sanctioning" in regards to taking psychiatric meds (Ativan) at bedtime only. Suggested my psychiatrist of 5 years should take me off meds. Required exhaustive list of explanations. One star, and I'm being generous!
1.0 Rating
August 2nd, 2013
Worse doctor I have ever been to by far!
I don't even know where to begin... I went to see this doctor because I didn't have a primary at the time and I needed to see a doctor. I even scheduled an appointment instead of just walking in so I could possibly cut down the time of waiting. When I got there I was stuck in the waiting room for an hour then when I finally got in the room to see the doctor it took about another hour of waiting in that room to see him. When he came in the room he didn't introduce himself or say anything at all, he just went on his laptop and was looking up records or something. Then he asked what I was there for and I told him that I went to the emergency room and they told me I needed a follow up to make sure my infection was gone. He kept asking questions like he was accusing me of faking being sick or something, then he examined me by looking in my eyes and roughly punching my back (which had nothing to do with the infection I had). He didn't even follow through with the follow up because he said that I didn't need to because my symptoms were gone. I then told him the the doctor at the hospital told me to make sure that I have a follow up because the infection might still be there even if I don't have the symptoms anymore and to make sure I finish the whole prescription (which I did). He still told me he wouldn't take a sample without me having symptoms. So I left there empty handed and in worse condition than I arrived there in because I now have extremely itchy eyes which is probably because he didn't wear gloves when he examined my eyes and also the infection I had is back. I wish there was an option on here to leave 0 stars because I don't think he even deserves the one star it make me give him. I wish I knew about this site before I went to see him because some of the other bad reviews on here explain almost exactly how my appointment with him went.
1.0 Rating
November 3rd, 2012
medical fraud alert
I have several complaints about dr addo and his staff. First of all after moving back to the area and needing a dr quickly for severe medical conditions i have . Dr addo kept me waiting for almost an hr before a nurse even saw me. Then he was rude, arrogant, and dont right nasty towards me like it was my fault he was having a bad day. After having this experience i stopped seeing him immediatly made sure my bill was paid in full and never saw him again. He continuallly billed my health insurance and i saw him once, and sent my name to a collection agency. I have always paid my bills in full and have never had a problem like this before. Please do not visit this scam artist.
1.0 Rating
February 3rd, 2012
AWFUL- DO NOT SEE HIM EVER!
Single worst medical experience I have EVER HAD! I saw Dr. Theophilus V. Addo for a raging headache that persisted for over 4 days. After a lengthy wait the "doctor" finally emerged. He was eating some sort of candy or cough drop, had something hanging out of his right nostril, and neglected to say "hi" or give eye contact upon entering the room. He left and re-entered the exam room on 3 different occasions without warning and for no apparent reason. I endured a battery of questions which felt more like an interrogation rather then an assessment. He ripped apart my medical history which consisted of HEAD SURGERY & postpartum depression due to the birth of my baby. After spending 2 hours in this jerk's office, he told me to go home and use Mucinex and Ibuprofen-two treatments I had been trying for DAYS. I left In pain AND in tears. Dr Addo is living proof that people with absolutely no heart and soul exist in the medical field.
1.0 Rating
October 12th, 2011
Not happy at all.
Very unhappy. This was the worst experience Ive ever had with a doctor. Rude and argumentative. No compassion. Didn't allow me to share important information. First time I've ever told a doctor it wasn't a good fit. Between the nurse and the doctor, I answered the same questions over and over...do they even share information with each other? Not good at all!
Nearby Doctors

Dr. Theophilus Addo is similar to the following 3 Doctors near New Bedford, MA.