Rate Now
Share Your Experience
Have you seen Dr. Thi Tran?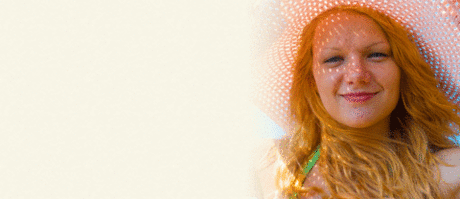 Skin Cancer
Get the facts about skin cancer, including the different types and symptoms.
Quality Rating
Highly Satisfied
44 Ratings with 17 Comments
1.0 Rating
August 31st, 2015
You must be able to do better!
If your looking for a dermatologist in the Villages that take your insurance , make sure you receive something in writing before you use this doctors office. you will not see the doctor unless you agree to wait another 30 minutes after you see his staff. If you have a biopsy and they find sometime that needs removal, you'll wait about two months for an appointment. (yes really). In the meantime I was told to keep an eye on the spot that needed attention! I must have gone to med school and didn't realize it. There has to be a better place to go!
5.0 Rating
February 6th, 2014
PA's are a thing of the future
After reading several reviews regarding PA's examining patients instead of the doctor, more and more doctors (including other specialties besides dermatology) are using PAs. They are educated professionals who have gone to school for the specialty. Phil Walker has been in dermatology for over 25 years and she's capable of taking biopsies without consulting Dr. Tran first. That's why he has the PAs. Biopsies are done in an outside lab so the doctor doesn't make up results. Dr. Tran has three PAs who are well trained in dermatology to spot problems. Dr Tran has attempted to have other dermatologists to come with his practice but the majority of new doctors want to be on their own and the older ones don't want to work so hard so PAs are becoming the future of the medical field.
1.0 Rating
September 24th, 2013
Second Opinion Please
If you decide to have Dr. Tran as your dermatologist and the P.A. does any biopsys , then by all means get a 2nd opinion from another dermatologist before having any surgery . I was told by Dr. Tran that I needed surgery on my face and after getting a 2nd opinion from the biopsy slides , no cancer was there -no surgery needed. Get a 2nd opinion .
5.0 Rating
August 28th, 2013
Thank you Dr Tran
I am Irish descent, blue eyed and blonde hair so unfortunately I have been more prone to skin cancers then a lot of people. Thank God for Dr. Thi Tran. He has been my dermatologist for about 8 years and because of him I'm still here. I had a melanoma (the size of a golf ball) and he surgically removed and sutured it. He found a spot that to the human eye you wouldn't have bothered but because he is thorough, exact, and concerned about his patients. Skin cancers even basel cells can be dangerous as I have learned over the last 11 years. I had an excellent dermatologist where I used to live also so Dr. Tran took over where he left off and I am so thankful for him. Biopsies don't lie and his are done at an independent lab outside his office. He finds the sites, biopsies them and sends them out. Hopefully, most are benign but occasionally there are some that need taken care. Not taken care of they can go deeper and cause more serious problems.
1.0 Rating
July 23rd, 2013
This doctor is obviously in it for the money. I had an appointment for surgery at 7:45 a.m. and after an hour I asked what the delay was. I was informed by a nurse that Dr Tran wasn't even there yet. Over an hour and fifteen minutes of waiting and I saw him go into another room. But it was another 45 minutes of waiting until he came in to talk to me before even starting the surgery. If my time isn't important enough to him, for him to show up to work on time-then I don't want to go back to see him.
5.0 Rating
January 16th, 2013
A great second opinion
I was diagnosed with basal cell carcinoma on my nose in New York and was scheduled to have it removed. Extensive plastic surgery was scheduled to repair the removal site. While visiting The Villages, I decided to have a second opinion at Dr. Tran's office. It was discovered that I had a burst cyst and no surgery was necessary. A extensive body scan was done at that time and several potential problem sites were biopsied. I felt that the staff was very thorough and helpful and will definitely return yearly for check ups.
5.0 Rating
January 16th, 2013
top notch doc
1.0 Rating
November 15th, 2012
absolutely a "MILL"! If you go there you are going to get cut! Good surgeon, no question. Has 5 (five) rooms going at a time and refuses to get another doctor. Two nurse practitioners examine you first and it is a sure bet that they will find something for Tran to cut. Once they put you on the "merry-go-round" you will be booked continually. This Doctor is hungry!
5.0 Rating
October 28th, 2012
I have had multiple skin cancers which have been diagnosed by either Dr Tran or his PA Phil. Surgery has been scheduled within a reasonable time and I have recovered quickly with little or no scarring. I have six other family members who come to this practice, and they are all totally pleased with the care. The quality starts with the front office staff and continues through the nurses and the professional staff. A great office with great medical providers.
5.0 Rating
October 23rd, 2012
3.7 Rating
April 30th, 2012
Loves surgery
In 1 1/2 years, I had 10 biopsies and 4 pre-cancerous surgeries with Dr. Tran. He is strictly into surgery and not good to use as a dermatologist. It seemed like a mill to me as more and more of my neighbors appeared with bandages where Dr. Tran had removed a pre-cancerous growth. While he was very pleasant, I would not recommend him to someone looking for a dermatologist and I have since moved to another doctor.
Nearby Doctors

Dr. Thi Tran is similar to the following 3 Doctors near The Villages, FL.