Rate Now
Share Your Experience
Have you seen Dr. Thomas Bramhall?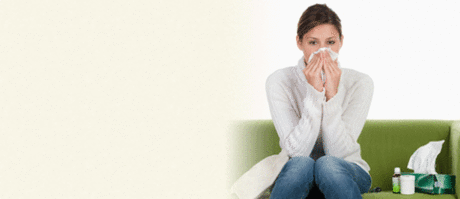 Home Allergies
Get the facts about indoor allergies, including symptoms, common allergens, and doctors who treat the condition.
38 Ratings with 20 Comments
5.0 Rating
June 4th, 2016
Excellent health experience, in my opinion.
1.0 Rating
November 9th, 2015
Billing
Good experience with doctor and visit however exorbitant billing, ask me to come back for what appeared to be an included follow up to the initial expensive visit only to find they tacked on another very expensive bill for little effort. Their justification the person performing the follow up has a Masters degree (I guess I am helping to pay for it) They were not very upfront about this being another expensive visit, if I had known I would have passed.
1.0 Rating
October 12th, 2015
Worst Medical Experience Ever
My experience was pretty consistent with the other 1 star comments below. First, I spent an HOUR AND A HALF in his waiting room even though the office was empty when I came in. Then a sour face nurse led me into the back and took my information, before making me wait another thirty minutes. When the doctor came in, he just looked at me funny before pretending to punch me in the nose (I was there to assess damage after being kicked in the nose during martial arts class). I had some congestion but wasn't sure if it was due to the injury or the allergy. Dr. Bramhall told me he didn't know either, said he couldn't tell and didn't really do any thing other than look up my nostrils and say "Yes, you have a lot of congestion". He said I probably had a deviated septum, though he didn't do any kind of sight test or imaging to verify. He recommended Flonaise for three months and if I still felt "uncomfortable", to schedule a septoplasty with him. Finally, he told me I had a big nose and suggested rhinoplasty as well. The whole experience was extremely unprofessional. As one of the other reviewers said...he's kind of a quack.
1.0 Rating
October 6th, 2015
He's kind of a quack
I just visited for the first time, and left his office with 100 more questions than answers, and feeling very confused. I went because I sometimes have trouble swallowing- seems like a pretty basic condition in his field. He not only came up with no possible diagnosis, or solutions, but told me "I don't really know. I don't have all the answers." I read some of the comments below and see that others have had similar experiences. Um hello. You are a doctor in this field- you SHOULD know- that's why I came to you. He seemed to just want to brush me off and not help me. He also babbled a lot, like ran on tangents that had nothing to do with the matter at hand. Kind of like he was trying to make analygies but they were weird, and I'd have no idea what he talking about, and then he'd say, "you know what I mean?" And finally one time I said "no. I don't." And his assistant even said "Yeah, I think you lost us." Pretty bizarre. Next we talked about my deviated septum which I would like to have fixed. I asked about insurance coverage and getting a cost estimate, but he gave me some weird non-answer answer. Like "well we can't really know how much it will cost. I mean we can, but we can't." was really the gist. He actually said "it would be easier if you would just do it, and then we'lol figure out the cost after." Ummm no. Especially after reading the other reviews on here. The complaints were very consistent with my experience except he didn't mention religion. After he left I told the assistant that I was very confused. And she didn't really help me to understand either. Am I supposed to come back? Am I supposed to have a test done at another facility? If so, where? Will yall call me or do I need to call you? I have no idea. Think I will just live with my throat problem, and move on. Oh and I waited 45 minutes in the waiting room. They weren't even busy. I'm that time I only saw one person go in and one person come out.
1.0 Rating
September 25th, 2015
patient
2.0 Rating
April 13th, 2015
Great doctor, poor suppoer staff
The visit was fine but the bill that followed was insane. Especially when I was specifically told that it would not be anything out of the normal co pay amount. If you want to see this Dr., be 100% sure you have the funds to do so because what the office staff tells you that you will have to pay, is not correct. Even when you check and double check BEFORE you even go back to see the doctor. Now I'm left with a huge bill that I cannot afford and my only option is to pay or be turned over to collections. I called the office to discuss but they were unwilling to help AT ALL.
1.0 Rating
December 4th, 2014
Mad
1.0 Rating
August 26th, 2014
Seemed off balance
5.0 Rating
January 1st, 2014
Sinus surgery and office visits
I have seen Dr. Bramhall over the last 2 years for chronic sinus infections. I was very impressed how Dr. Bramhall worked with me and tried alternative care as opposed to sinus surgery. After all other efforts did not yield desired results, Dr. Bramhall reviewed having sinus surgery. Dr. Bramhall was very detailed on the pros and cons. I recently had sinus surgery at Baylor Surgicare at Lewsville, Dr. Bramhall is an excellent doctor / surgeon and I would recommend Dr. Bramhall to any patient.
1.0 Rating
July 22nd, 2013
This doctor took out my parathyroid glands by accident. This leaves me needing a special vitamin D that is expensive and calcium four times a day for the rest of my life. If I get sick and vomit then I have to go to an ER for an IV of calcium. When I report that I don't have them to an ER doc or a new doc that I see and give my history they ask why I don't have my parathyroids and they always, without fail, say "you know that only happens in third world countries." I wish at the time this happened (2005) I would have sued him but gave him the benefit of the doubt, that it happens and now that I've read more and talked to more doctors they all agree that this was negligence. Also my procedure was a total thyroidectomy and he left part of it, which has grown back and I will need to have another surgery. Beware!!!!
1.0 Rating
January 31st, 2013
SHAM of a Doctor...
1.0 Rating
August 31st, 2012
don't go to him