Rate Now
Share Your Experience
Have you seen Dr. Thomas Owens?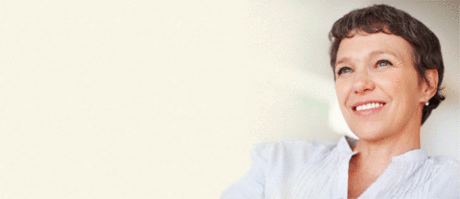 Fibromyalgia
Get the facts about fibromyalgia, including the symptoms and conditions that may be related to it.
49 Ratings with 15 Comments
1.0 Rating
December 18th, 2016
rude and unprofesional
5.0 Rating
November 30th, 2016
I went to him to check my shoulder, i had a rotary cuff tear.
1.0 Rating
July 10th, 2015
Office Manager ruins a Good Doctors Reputation
Dr. Owen's reputation in general is marred by the unethical behavior of one member of his present staff (2015) named Jacky, apparently the office manager. She didn't just treat me poorly, unprofessionally, but when I asked her openly to explain her hostile attitude, retaliated by giving my time slot for a vital operation to someone else, prolonging my pain and causing considerable expense.
2.3 Rating
December 11th, 2014
5.0 Rating
November 2nd, 2014
Would recommend my mother to him
I've read negativity about Dr. Owens in two previous reviews. I could not disagree more with these reviews. Two months ago I walked into the operating room on crutches and walked out--pain free. I used 1/2 of one pain pill because the operation went so smoothly. I found the doctor to be totally competent, courteous, and easy to communication with. His office staff is also proficient and eager to assist and make sure that everything goes well. I cannot understand how anyone could find fault with this doctor or his staff. I truly thank God that he is the doctor who operated on my knee and that I have been able to contact him for follow up care. Do not hesitate to use Dr. Owens. You will not be disappointed, believe me.
1.0 Rating
October 15th, 2014
In it for the money!
I had a Partial Knee Replacement, surgery went ok but I have only been seen once after my surgery to get my staples out the wound was not healing correctly. I called several times they don't return calls. I seen another Doctor that looked at my knee and took off the butterfly bandage their was staples left in it. I was supposed to have my other knee done so called blocked my number and guess what they answered. Asked them about my apt coming up and they said I was supposed to call I told them I've been calling no one ever returns my calls so they said I would have to wait another Mth! They are so RUDE!!! They don't care about the patient's just in it for the money!!!
1.0 Rating
October 14th, 2014
Very rude nurse cost this doctor my business
Dr. Owens seems a competent enough surgeon, but practicing medicine is a BUSINESS and there is no place for intimidation and rudeness. When you choose a surgeon, you also get his staff (and also the hospital he is affiliated with). It's a package deal. Dr. Owen's nurse (Jackie) is like a pit bull in a lab coat; brusque, rude and short tempered. I need is a total knee replacement and have lots of questions because it is MY BODY. Apparently, I'd reached my quota of answers, because when I called saying I had one question and please could the doctor return my call, Jackie grabbed the phone from the receptionist. Her first words were "HE TOLD YOU ALREADY..." then proceeded to rattle off information that did not answer my question. If I weren't so polite, I'd have asked "Who's asking YOU? Did I ask to speak to you? Are you a doctor?" I politely asked her to ask the doctor return my call, which he never did. Okay. Given that I'm going to have my body cut open and artificial parts installed, a service for which I'm paying many many thousands of dollars, I AM entitled to ask how-ever many questions I need to. There are many good doctors in Honolulu to choose from. I choose those with the wisdom to know that patient care and service are important elements of the package. Unfortunately, it appears Jackie, and ultimately Dr. Owens, do not understand this.
1.0 Rating
December 20th, 2013
Extremely disrespectful staff
Did not get to see Dr. Owens because I had to leave before. The lady at the front desk, Jackie she said was her name, is the most disrespectful person I ever dealt with when it comes to medical service. She was beyond rude and had a tremendous nasty attitude. I left the office without being seen. If the clerk is this rude makes me wonder how rude are the people on top of her.
2.3 Rating
May 15th, 2013
Shoulder surgery without Physical Therapy
Kept me from having Physical Therapy treatment to my shoulder post operatively because I did not want to go the the clinic Dr or office staff wanted me to go to. Rude office manager. Had to file a complaint with my insurance company about him. Will not go back to him for my other shoulder repair as previously planned
1.0 Rating
October 21st, 2011
2.3 Rating
September 4th, 2011
Rude and inconsiderate
His surgical skills are highly prized here in Hawaii. I think mainly because he is one of rare doctors who visit the other islands to provide medical services. However, I found his wife to be extremely rude and lied to me on several occasions. She runs all of his offices. I caught the lies by contacting the hospital to verify information. Dr. Owens himself has typical surgeon attitude. He doesn't create much of a relationship with you. Doesn't listen real well and is very demeaning. He came highly recommended by another Dr. Has done two surgeries on my husband. I on the other hand am waiting until I get back to the east coast to have a proper doctor see me.