Rate Now
Share Your Experience
Have you seen Dr. Thomas Harris?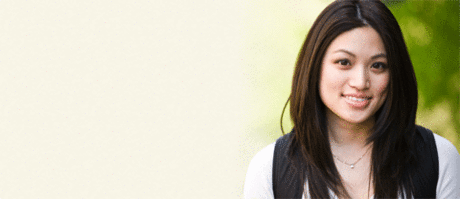 Birth Control
Get the facts about birth control so you can decide which type is right for you.
43 Ratings with 14 Comments
1.0 Rating
November 12th, 2016
dishonest and rude staff
1.0 Rating
October 7th, 2016
Wilna and Hollie lied and tampered with medical records. Very rude dishonest staff. Dr Harris is a dummy that takes orders from Imelda Harris his kids and his office staff. Pathetic!
1.0 Rating
August 19th, 2016
Tampered records
3.7 Rating
January 10th, 2015
disappointed
I met with his NP and was very disappointed with the level of service. I went in for a physical but all that was ordered were lab test. I did not receive an physical exam. When I questioned it she responded "I didn't give you an exam? " When I received my lab results I was given poor advice. I had to sit down with her to review line by line so she can discover my anemia. If I was not an educated patient, I would be thinking everything was fine. Lastly, I'm being billed under Dr. Harris but I never met him once. I'm working with my insurance company to resolve some billing issues. I'm truly disappointed.
5.0 Rating
September 17th, 2012
Great doctor
1.0 Rating
September 4th, 2012
vladimir
bad unprofessional stuff, charge money for their own mistake! stuff is rude, unprofessional and bad for patients and their needs! you would except when you come to doctors office to feel welcome and to understand you but no, they don't even greet you, they tried to take your money in every way they can even if you have excellent insurance! they are not letting you know about charges that you could avoid just cuz they want to make more money of you! hey people i wouldnt recommend this place even to my enemy! i have spoke to their "manager" the lady who seats next to front desk! and she is "manager" who doesn't know what manager means! bad example for that office is her! i dont hate her, she just dont do good job, since i m manager too i can say that! over roll bad place for patients to go! care more about money then about patients in front them selfs! on side Dr. Celina is ok and very nice but stuff around her is unprofessional, rude and they make bad impression of the office!
5.0 Rating
September 27th, 2011
5.0 Rating
July 6th, 2011
Impressed
1.0 Rating
August 25th, 2010
I took my child in to see Dr. harris. What a mistake. We had to go back in three times to have blood drawn, and the wrong tests were ordered each time. We were never reimbursed for the additional expense, neither did we ever receive an apology for the initial misdiagnosis which caused us to end up in the ER. Trying to get through to the DR. while at the hospital to have him change the order for the correct tests was impossible. The PA bungles everything, and the doctor was no better. I have taken my multiple children to many doctors in many places for many reasons over the past twnety years and this was truly the most amazingly bad experience we have ever had. I think, based on our experience, that it is dangerous to go to Dr. Harris office for treatment or even the most simple of tests.
1.0 Rating
May 1st, 2010
poor experience
My experience with Dr. Harris and his staff was extremely poor. Being a doctor myself I can clearly tell that he and his staff needs a serious overhaul. He could not give me a simple checkup and his staff kept on scrambling and losing my blood sample. The report or half a report that his staff could come up with was just crap, it has absolutely no match with my condition. This doctor has no sense of manners, he is lost all the time, inattentive towards the need of a patient and extremely irresponsible. The medical board should seriously consider reviewing his guy and his staff, because he might hurt somebody and I am serious!!!