Rate Now
Share Your Experience
Have you seen Dr. Thomas Drost Jr?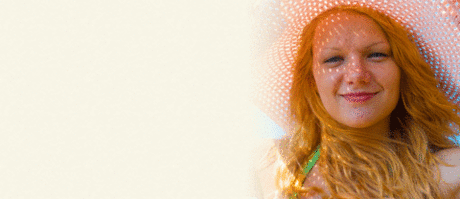 Skin Cancer
Get the facts about skin cancer, including the different types and symptoms.
21 Ratings with 16 Comments
5.0 Rating
May 4th, 2017
Glad I went
Had a great experience today with my visit to Dr. Drost. I had a bad Hemorrhoid that turned into a blood clot. He knew exactly what to do and he took care of it. This was the first one i have ever had. I think one thing people have to understand is that this is one of the most severe types of pain you will experience and treating it will hurt no matter what type of treatment you choose its the nature of this health problem. The bottom line is finding someone who knows what there doing is the most important thing you can do and this Doctor knows his stuff. So grin and bare it and let him fix it and you will be glad you did. I suffered for a week and a half in sheer misery before I went to see him and i learned had i seen him within in the first 48 Hours of the onset he could have cut the recovery time down considerably. So don't waste a minute call the minute it hits. This guy made me feel comfortable and i would recommend him to anyone.
2.0 Rating
August 24th, 2016
Go somewhere else.
I am RN for 40 years and between my husband with chronic issues and myself, we've seen over 30 MDs in our lifetime. I have never experienced where the doctor literally would not listen or let me talk. Interrupted with scolding constantly. People go to a doctor for help: it is none of his business that I did not return sooner because my husband is dying. If I wanted to be treated with this much disrespect, I'd go to my work place. Really--go somewhere else. In Chicagoland there are many other options with people who will treat you professionally.
3.0 Rating
June 29th, 2016
Not quite as promised
4.0 Rating
November 27th, 2015
1.0 Rating
June 4th, 2015
Referrers to patients as "business"
The lady that answers the phone and runs his office business is very nice, that is the only good thing I have to say. If you go in to see this doctor about hemorrhoids and he is able to help you be prepared for him to tell you that you are too swollen for him to treat today, so you will need to come back after your problem has calmed down. If he can not help you he will refer your "business" else where. In all of my years of seeing doctors I have never been referred to as "business", previous doctors have always referred to the PEOPLE they see as patients. This doctor referred to me as business. The few minutes he spent with me was enough to ruin the rest of my week, he lacks compassion, bed side manner, and made me feel like an idiot. His advice also had contradictions in it. I asked for a referral and was suggested to go to Rush in Chicago (this is very far), then I was told to ask my PCP and to stay close to home? To me this doctor seems to give a rehearsed speech, he became irritated when I tried to talk or ask any questions before he was done with his presentation. Guess I am just suppose to be silent, accept what is told to me, and have no questions or concerns about my health.
5.0 Rating
June 26th, 2014
This man helped me
I went in for a very deep painful fissure he diagnosed me and provided me with a remedy to cure it. Notning worked until I saw him and finally the bleeding stopped and the pain stopped. Then I recently went in for a pile and now found out a cyst that has been sitting on the outside of my rectum and he cut that for me. He really explains everything he's going to do and asks if you have any questions. Maybe he's not overly happy but he's nice so I'm not sure what bad experinces people had with him. I think he's thorough gives good directions and tells you up front the pain you'll endure from everything he has to do. I'm a girl also and even though this was so incredibly awkward I thought he was very professional. If you want your pain gone go see dr.drost
1.0 Rating
March 15th, 2014
Unprofessional
3.7 Rating
March 11th, 2013
Out of pain thank goodness!
5.0 Rating
March 1st, 2013
Recommend
5.0 Rating
November 20th, 2012
Pain Free, Finally!
5.0 Rating
September 11th, 2012
5.0 Rating
June 14th, 2012
New Info on Men's Health
I haven't had this thorough of an explanation regarding my health and what the appropriate plan to regain health would be in my entire 60 years. I went from my PCP to a heart specialist who only wanted to put me on Lipitor for life and have me check in every few months to get my meds. Dr. Drost explained so much to me about my heart, men's hormones, and gave me hope for the future. I've lost weight, have more energy, and this is just the beginning! I'm telling all my male friends and coworkers to make time for an appoint, with Dr. drost