Rate Now
Share Your Experience
Have you seen Dr. Thomas Goodheart?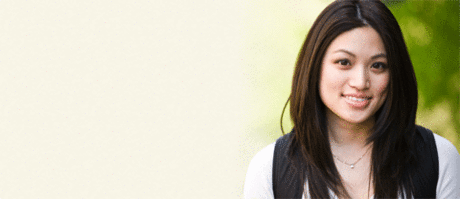 Birth Control
Get the facts about birth control so you can decide which type is right for you.
Quality Rating
Highly Satisfied
85 Ratings with 79 Comments
5.0 Rating
December 14th, 2015
super great Doc
5.0 Rating
October 28th, 2015
love love love love dr. G
5.0 Rating
September 9th, 2015
Exceptional Doctor
So very impressed with Dr. Goodheart and how attentive and caring he is. I have never had a three hour appointment with any doctor before in my whole life. He basically explained my whole medical condition to me in a way that I could understand it, and in a way that I can deal with in and maintain my health to the best level that I can. I am so grateful to have found Dr. Thomas Goodheart. He is a gem.
5.0 Rating
July 28th, 2015
very happy with dr. goodheart
5.0 Rating
April 15th, 2015
love this doctor
5.0 Rating
March 10th, 2015
A Thousand
5.0 Rating
January 29th, 2015
GREAT
5.0 Rating
January 19th, 2015
caring and attentive
Dr Goodheart runs his office the way that healthcare used to be way back when things were great and old school. No rushing, no 5 minute appointments, just really caring about his patients and their needs. I have been so well taken care of that I couldn't possibly switch to any other doctor. No one else even compares. He sees my whole family, and yes, he's a little more expensive than your ordinary garden variety docs but well worth it and we are lucky to have him in our community. Let's keep him going so he stays around for as long as we do.
5.0 Rating
December 15th, 2014
Very Happy with Dr. Goodheart and his Office
We drive a long way to see Dr. Goodheart. We used to live in HB but had to move to Moreno Valley. There are a lot of doctors there but none are as good as Dr. Goodheart. We really tried to find one cause the gas and the long trip was something we wanted to avoid. But once you have Dr. Goodheart as your doctor he spoils you for having anyone else. He just makes you feel so comforted and supported. He listens very well and he always helps us no matter how late in the day we call or on a weekend or holiday. He always has time for our whole family. We finally decided, what's the point of trying to find a half way decent doctor out here, when we can drive a little longer and have the best doctor in the world? So the choice was easy. We have stayed with him and if we have to move again, we will still stay with him. We recommend Dr. Goodheart to everyone that we know. In fact one of our close friends drives all the way to HB to see Dr. Goodheart too and she lives in Bakersfield. By comparison, our drive doesn't seem so bad. It's good to know he is always there for us. We recommend him to anyone who reads this too.
5.0 Rating
November 5th, 2014
We love Dr. Goodheart
Our family has been super lucky to have Dr. Goodheart as our family Doctor since the early 90's. Our family has gone through births, deaths, weddings, christenings, adoptions, engagements, fights, make ups, all sorts of ailments, diseases, recoveries, surgeries, face lifts, hurricanes, droughts, world travels, all kinds of ups and downs and all of this under Dr. Goodheart's watchful eye. He has seen us through all of it. He has counselled our whole family from the oldest of us to the youngest of us, and through all the seasons winter, spring, summer, fall, christmases, thanksgivings, birthdays, anniversaries, every single occasion he has seen us through. We feel like he has been part of our family in so many ways. He knows us better than we know ourselves sometimes. We come to him not just to get our "boo-boo's" fixed, but sometimes just to talk to him and get his wisdom and good advice. He has helped us very much to stay healthy, happy and as a family even through the hard times. This time of year it seems a good time to say thank you to the people who are important in our lives and Dr. Goodheart is definitely very important to our family. Thanks Dr. G. We love you. Hope you have a wonderful holiday season too.
5.0 Rating
October 1st, 2014
So Great
Dr. Goodheart is fantastic. He's been my doc since the last 11 years and last year I had to move to Portland Oregon. I'm sure there are good doctors there, but no one compares to Dr. Goodheart. I still travel back to Huntington Beach to see Dr. Goodheart when I visit my family and friends. He's part of my family and friends for sure.
5.0 Rating
August 14th, 2014
great doctor
I'm so happy to have Dr. Goodheart as my doctor. He is the kind of doctor that we used to have before medicine and healthcare become a nightmare in this country. I wish he could give seminars on how to take care of patients in this day and age. I have literally had the best experience in his care. He never lets me leave the office without answering every single one of my questions, and if that takes more than two hours, then so be it. He will not only answer all my questions, but he will alleviate my fears and my anxiety that I'm having about whatever issue. I get very anxious when something is wrong with my body, and I right away start feeling like it may be more serious than it might be. Dr. Goodheart knows exactly how to not only make the pain go away, but how to explain the process in lay man's terms so that it's easy to understand. He doesn't talk down to you like some doctors do. He just explains everything from beginning to end. I love it! Thanks Dr. Goodheart for always making me feel better, physically and emotionally. He's the greatest.
Nearby Doctors

Dr. Thomas Goodheart is similar to the following 3 Doctors near Huntington Beach, CA.