Rate Now
Share Your Experience
Have you seen Dr. Thomas Fairchild?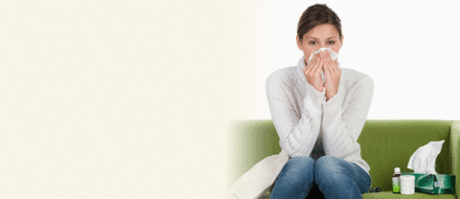 Home Allergies
Get the facts about indoor allergies, including symptoms, common allergens, and doctors who treat the condition.
27 Ratings with 12 Comments
5.0 Rating
June 30th, 2017
All around awesome
Dr. Fairchild was recommended to us for the specific parathyroid procedure we were having. He did not disappoint!! He was VERY knowlegable , everything took place exactly how he said it would - he took the time to explain EVERYTHING - we didn't feel rushed with him. Awesome bedside manner and a GREAT sense of humor during a tense time!!
5.0 Rating
July 19th, 2016
Good doctor
5.0 Rating
May 4th, 2015
Appointment today
Dr Fairchild introduced himself and listened to my symptoms. He did a quick physical exam and an equally quick, yet accurate, diagnosis. He then discussed why he did not recommend surgery, what I should monitor, what the next step would be, and when I should return for a follow up appointment. I thought he was very professional, competent, and efficient, while taking the time needed to adequately explain his care. I feel very satisfied with the care I received.
1.0 Rating
January 8th, 2015
1.0 Rating
June 4th, 2014
Worst Experience in a doctor's office
Let me set the stage. I was sent to the ER by my family physician for the ringing in my ears, since he wanted to ensure all tests were run. The ER in turn sent me to see a doctor in this office. I was unfortunately assigned to Dr. Fairchild. I entered the room, gave him the quickest example of the issues I was having, almost couldn't tell him the symptoms before he was interrupting me with a his opinion. He then proceeded to look at my throat, ears and nose. Now we are 4 minutes into the visit...I was trying to ask questions in relation to what I was taking, and he immediately said that had nothing to do with it, go set up an appointment with the balance team. Came back to see him again, since it was booked out 2 weeks to discuss my medication I was currently taking and if that could potentially be the cause. He basically stated that I was a hypochondriac and he was not going to prescribe me any medication, which was fine, since I wasn't asking to be prescribed anything...I was asking if the medication that the hospital and my personal doctor put me on could be a contributor to the ringing. He is the most unprofessional doctor I have ever gone to see. I was rushed in and out, treated like I had a problem, unrelated to why I came and made to feel like an idiot and that I was wasting his time.
5.0 Rating
June 3rd, 2014
THANK YOU
5.0 Rating
April 30th, 2014
1.0 Rating
June 12th, 2013
This man was the biggest jerk I've ever had the displeasure of seeing. I took my daughter to him. He looked in her throat and told me her tonsils weren't swollen at all and then started discussing surgery. When I told him I didn't want surgery he WALKED out of the room while I was talking. Very dismissive and not a nice guy
1.0 Rating
May 29th, 2013
Never Again
I felt very rushed. They barely spent two minutes with me and almost completely ignored me. They barely gave me any information at all. I'm going to have to do my own research to get my questions answered. I left ticked off that I had taken my kids out of school and wasted the gas and money to travel. I will NEVER go back to the office and will not refer him to anyone. Wait until a GOOD ENT at Riley Hospital opens up if you need help for your child
5.0 Rating
October 26th, 2012
Great Physician, but great physicians usually are very busy. Dr. Fairchild will help you find solutions quickly and get you out quick because he is seeing patients non stop with a successful rate of happier healthier patients. Personally I don't go their to hang out with my doctor. I like knowing he is smart and doesn't need to keep me in the room long to help me. This just means he is sufficient and quick at his trade making him skilled.
2.3 Rating
July 20th, 2011
Good Doc short on bedside manner
Dr. Fairchild is undoubtedly a good physician and has a lot of experience. I waited 40 minutes before being ushered in by a nurse that barely spoke to me. She threw my chart in a room and said Dr. would be in shortly. He rushed in, asked me what he could do for me, fired short quick questions and hardly gave me a chance to explain my problem before he diagnosed it and ran out of the room. He didn't show much (if any) caring - I felt like a 'number.' I don't know yet if he is right on the diagnosis but I won't be back. There are too many good doctors that spend appropriate time and show caring for their patients for me to tolerate this.
1.0 Rating
July 9th, 2009
It was like a drive by appt - I was asked questions as I walked into the room and hadn't even put my stuff down yet. Less than 5 mins later we were finished with no more than the Dr. looking up my sons nose - I could have done that at home and I still know more about my sons condition than him. We waited 2 months for that appt and no help was offered. When I had a question for clarification as he was ready to walk me out he just repeated himself without adding any new information. No attempt to clarify what he said. I was amazed I had to pay for that!