Rate Now
Share Your Experience
Have you seen Dr. Thomas Handeguand?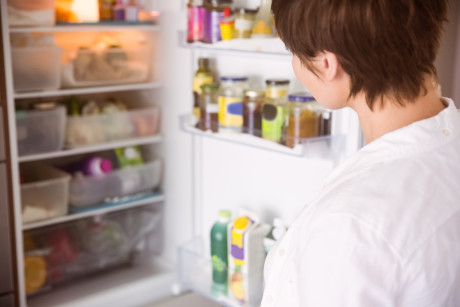 Binge Eating Disorder
Get the facts about binge eating disorder, including symptoms, causes and related conditions.
15 Ratings with 6 Comments
5.0 Rating
August 26th, 2016
Great Doc
2.0 Rating
October 6th, 2015
Love the Dr. but Staff is incompetent
I really do love Dr Handegaund, but my experience with the competence of the staff is horrible. They do not follow through with what you need and getting prescription issue fixed with the Dr. I called and tried to explain an issue I have been having and was rudely cut off and the tone was offensive and completely uncalled for. I am a Diabetic needed insulin updated and was told it would be. It never was I have been without my meds for 3 weeks and now it is out of control. And was hospitalized due to not having the issue resolved. Needless to say it is still not resolved and I will never go back. I could have died.
1.0 Rating
August 6th, 2009
GREAT DOCTOR, POOR FOLLOW-UP
My husband was suffering from lack of muscle control & coordination, dizziness, confusion, etc. He saw Dr. Handeguand as a new patient on a friends recommendation. During the initial exam, Dr. H was friendly, funny, and very thorough. There were some hiccups during the exam (took 7 attempts to take his blood pressure, went through 5 blood sugar monitors that didnt work), but he finally had blood drawn (5 attempts) for lab tests and ordered a chest X-ray, which we did 3 business days later. I emphasized how worried I was about my husbands condition, and Dr. H assured us hed call to set a follow-up appointment as soon as he got the results. I gave it a week after the X-rays and started calling his office. But I kept getting the voicemail of an entirely different doctor. When I finally got through, that doctors receptionist told me they were handling Dr. Hs patients on an emergency basis only, and said she had no idea when hed return. (This, instead of leaving a message on his own number stating he was out of the office, when hed return, and who to call in the meantime.) I then sent a letter requesting a call for an appointment as soon as possible to review the results. We never received that call. About 2 weeks later, I called again & was told Dr. H had moved his practice approximately 40 miles away, with no notice whatsoever. We decided at that time not to return. I requested that the test results be mailed to us, and was told by the (new?) receptionist she had no record of my husband or his results. Nearly a month later, we have still not received them nor have ever been contacted by his office. In the meantime, my husbands condition worsened; he was taken by ambulance to the hospital and spent 11 days in ICU. Hes now in an acute rehab hospital, and its unknown whether he will ever be able to use his hands or walk again. While this is certainly not Dr. Hs fault, the test results we paid for would have proven invaluable in the emergency room. I would not recommend Dr. Handeguand to any new patient. While his bedside manner is commendable, his lack of professionalism and communication with his patients are inexcusable. In addition, I would suggest you research his current probation status and previous disciplinary actions from the state board. I believe you can do much better than this.
5.0 Rating
August 2nd, 2009
Dr. Handeguand
5.0 Rating
April 9th, 2009
great doctor, receptionist not so much
He's the best Dr I've ever seen, he's nice courteous and very knowledgeable. When you don't understand he sits there and explains things to you, not just use big words to confuse you and leave you in the dust. His bedside manners are great, even though the waiting sucks (expect to be one of the only people in the waiting room and still somehow end up waiting at least an hour) by the time I get to actually see him he's so nice I've forgotten how cranky I was about waiting.Only problem: His receptionist is a B!@CH!!!!! Hispanic, terrible blond highlights- avoid her like the plague. I haven't just had one bad experience with her, its not like she was rude once and I wrote her off. She is a complete (leaving out as much foul language to describe her as possible)... She is rude every time I make an appointment, if I ask for a Dr's note she is nosey about it and has actually told me no before even though he told her to write me one. I'm not one of those chronically sick people who sees the dr all the time, but when I'm sick and I want a note the last thing I want is the receptionist to be a jerk. Other than her, the staff is very nice and friendly.
5.0 Rating
March 19th, 2009
DR. HANDEGUAND
5.0 Rating
August 18th, 2017
5.0 Rating
March 28th, 2017
5.0 Rating
July 12th, 2016
1.0 Rating
June 2nd, 2016