Rate Now
Share Your Experience
Have you seen Dr. Thomas Jan?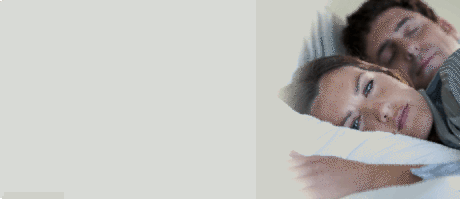 Insomnia
Get the facts about insomnia, including the different types, who gets it, and what causes it.
75 Ratings with 33 Comments
5.0 Rating
October 5th, 2016
Pain Management and Orthopedic Help
5.0 Rating
March 12th, 2016
1.0 Rating
December 30th, 2015
1.0 Rating
July 22nd, 2015
Run
A sadistic man with a God complex. He enjoys seeing people suffer and gets even more joy after berating them in front of other patients. First visit I had I had to wait because he was having a screaming match with a patient in distress. I wanted to leave but was in so much pain I had to stay. I was rushed in and out all the time, they book patients every ten minutes. No humanity, it's all about power and the money. A callous staff that don't return phone calls or screw up the messages I Ieft.
1.0 Rating
May 30th, 2015
No Help
5.0 Rating
April 22nd, 2015
Dr.jan
1.0 Rating
February 21st, 2015
Disrespectful pig
I saw Mr Jan on more than one occasion and he doesn't have any bedside manner at all, he is rude and doesn't listen to his patients, my wife had to see him and she had water gain because of medications and he said to her, I didn't realize there was such a pretty girl under all that bloating, he needs his license revoked ,again.
1.0 Rating
November 12th, 2014
The Worst SO Called DR. you will ever see!
This guy is a completely self absorbed lunatic. His manners are horrendous, rude, and totally disrespectful to the patient. He does not listen or care at all about your opinion. He is concerned with one thing only-rushing you out as fast as possible and getting to the next dollar sign coming in. He should have his license revoked as soon as possible. I saw him for over a year and was subjected to his domineering ways time and time again, until one day when he just completely crossed the line and was so incredibly rude to me that I was forced to confront him - he responded by refusing to give me the script for suboxone that he had been giving me for many months,knowing full well that it was something that you simply cannot just stop taking. I simply walked, which is what i wanted to do for a long time, but felt trapped, which is how he prays on his patients, simply because he knows they need the meds. I simply called my primary care doc.,who simply set me up with a very polite caring doc, who is wonderful to see. Don't see this man! - the few good reviews here are either fake or people who are delusional. He is going to be very sorry that he has treated so many people as badly as he has, he will lose his license again and very hopefully it will be for ever. This guy shouldn't even be allowed to run a cash register at walmart. People in pain or dependent on meds deserve much better care than this fool could ever begin to provide. Please Beware, it couldn't get any worse than this embarrassment to good Drs. everywhere.
1.0 Rating
April 10th, 2014
I must say I was referred by this dr from family members that actually knew him from the town we all grew up in which happens to be Deer park,so on my first visit I was scheduled to see him and they pass me along to this PA who honestly didn't have a clue on what was going on he had to keep leaving the room to go ask dr jan questions,so I present to him all my current MRIs and nerve test and of course a list of medications so the first thing he says to me is have you ever thought about entering a Detox center and I ligit laughed at this clown long story short I leave there with a referral to south oaks detox center so that day I went right to my primary care and told him the situation so he asked me the Drs name I told him and he replied to me that Dr has had his license revoked more times then Lindsey lohan..so anyway I make a follow up appt and request that it's dr Jan which it was so he realizes that my last name sounds familiar so we come to the conclusion that he was actually very good friends with my family so he opened up to me,so I asked him some questions about my dad back in the day and and he said my memory is shot kid with the amount of drugs I did in the 70s UMM really ???? lol so basically I leave that day with a script for suboxone but I wasn't comfortable taking it so I make a follow up for the following week and tell him so he gives me a script for MS Contin,so at this point I figure it's not gonna work so I found a good pain Dr so Dr jan must have had his staff look me up on the ISTOP PMP program and saw where i was going and sent over a huge letter of the original consult saying that I should be in detox,well let's just say for now I will be seeing him in court..stay tuned for a follow up...oh yea I'm a male and his male PA totally touched my inappropriate
5.0 Rating
March 6th, 2014
Nearby Doctors

Dr. Thomas Jan is similar to the following 3 Doctors near Massapequa, NY.