Rate Now
Share Your Experience
Have you seen Dr. Thomas Judd?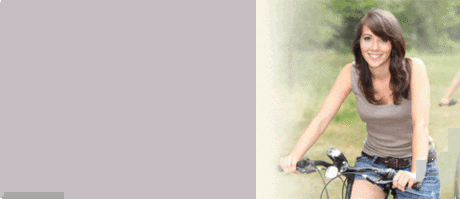 Endometriosis
Get the facts about endometriosis, including symptoms and parts of the body that may be affected.
Quality Rating
Highly Satisfied
29 Ratings with 9 Comments
5.0 Rating
October 29th, 2015
5.0 Rating
April 3rd, 2014
AMAZING
I DELIVERED MY FIRST CHILD WITH DR. THOMAS JUDD THIS LAST YEAR. I WAS ALWAYS TERRIFIED ABOUT THE WHOLE LABOR AND DELIVERY PROCESS. AFTER A COUPLE HOURS OF BEING IN LABOR AT THE HOSPITAL, DR. JUDD WALKED IN AND SAID: "YOU READY TO HAVE A BABY?!" HE WAS VERY CALM AND HELPFUL THRU THE WHOLE 2 MINUTES I PUSHED. AFTER PUSHING 3 TIMES, I HAD NO IDEA, BUT THE BABY WAS OUT AND ALREADY GETTING CLEANED AND SWADDLED UP. I CAN HONESTLY SAY THE EXPERIENCE WAS FAR BETTER THAN I COULD HAVE EVER IMAGINED. DR. JUDD MADE MY ENTIRE PREGNANCY A BREEZE. HE ANSWERED ANY QUESTIONS OR CONCERNS I HAD THROUGHOUT THE PREGNANCY. AND ANOTHER PLUS, THE STAFF AT UNIVERSITY OBGYN ARE AMAZING. THE ARE VERY SWEET, PERSONABLE AND YET VERY PROFESSIONAL. I WILL DEFINITELY BE GOING BACK TO DR. JUDD/UNIVERSITY OBGYN FOR MY NEXT BABY.
5.0 Rating
March 26th, 2012
A++++++++++++
1.0 Rating
January 6th, 2012
To the woman that replied to mothernomore
I am looking for a obgyn and had to stop and say to the woman that replied to mothernomore I am betting that you collect a pay check from dr judd...am i right? Who do you think you are telling that mother that they are to blame and not the doctor. You have no idea what this mother may have gone through or what the situation was. People like you make me sick!
1.0 Rating
December 5th, 2011
Avoid at all costs!
5.0 Rating
March 8th, 2011
Great OB!
1.0 Rating
February 10th, 2011
Unprofessional
I know there's a doctor for everyone, and I'm not trying to lambaste this one, but my wife and I did have a very bad experience with our visit.First of all, even though we arrived early, we waited a really long time to get to an exam room. It took at least half an hour from when we arrived for them to call in my wife for blood and urine samples. We didn't go to the exam room until 45 minutes after arrival and didn't see the doctor until at least an hour after we arrived. This seems consistent with other reviewers' claims.When we were finally called into the exam room, we wanted a little more information about getting an ultrasound so early in the pregnancy (about 10 weeks). When we asked about the safety of the procedure the nurse responded that it was perfectly safe. However, when we asked for more specifics (like studies establishing its safety, for example), she became very upset and even told us she was offended we'd ask such a question. She saw our request for more information as a challenge to her credentials, but we thought we were respecting her credentials by asking her our question (rather than just relying on what we'd read).The discussion didn't go at all as we'd hoped--we just really wanted some more information so we could make an informed decision about the procedure, and figured asking a professional was the right thing to do (since what we'd read about ultrasound was possibly not the most reliable scientific source). Anyway, I guess the nurse took our inquiries as a personal attack, because she became quite hostile and angry as we tried to explain why we wanted some additional information. Both my wife and I felt like the nurse's response was extremely unprofessional and not the way a medical professional should respond. Soon, I was frustrated, my wife was in tears and the nurse had gone to go get the doctor.The moment Dr. Judd walked in, he looked to me like he was bothered and upset--even though he hadn't even spoken with us yet. After a few moments talking with him, it became clear that he wasn't going to help us, or listen to our requests for information. He flat out told us he didn't have time to give us the medical advice we were seeking and recommended that we go somewhere else. My wife and I were pretty upset and she was really emotional---we just wanted to know that we were making good decisions for our baby.So, from our experience, Dr. Judd is probably not the right doctor if you're like us: looking for someone to keep you well informed about your medical decisions. However, he may be an excellent doctor for people who are not so interested in being part of the decision-making process and are willing to just put their own and their baby's life into his hands.
5.0 Rating
January 8th, 2011
Best guy for the job
If you ask most people in the provo area they'll tell you he is the best. He knows what he's doing, he'll answer all your questions, he's funny, he is not condescending and he'll tell you like it is. I even questioned some of his decisions and he was professional, respectful and honest in answering them.
1.0 Rating
July 23rd, 2009
AVOID THIS DR AT ALL COSTS!
4.0 Rating
September 9th, 2017
4.0 Rating
June 24th, 2016
5.0 Rating
March 25th, 2016
Nearby Doctors

Dr. Thomas Judd is similar to the following 3 Doctors near Provo, UT.