Rate Now
Share Your Experience
Have you seen Dr. Thomas Koewler?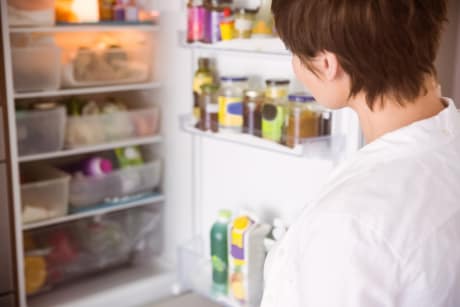 Binge Eating Disorder
Get the facts about binge eating disorder, including symptoms, causes and related conditions.
Quality Rating
Highly Satisfied
14 Ratings with 5 Comments
5.0 Rating
August 23rd, 2013
Excellence in patient care!
5.0 Rating
July 9th, 2013
Jeez Louise just come back to Everett!!!!!!!
Years later, and I still haven't found a Doc to measure up....
5.0 Rating
July 5th, 2013
The best ever
I wish Dr Koewler was still in Everett.. I felt so safe with him. He took the time to listen, ask questions and I never felt rushed. If he didn't know about something he made it his business to find out and get back to you. He provided me and my family with excellant care for the years here in Everett. Since he left, lets just say things are not the same. I feel like flying to NC for checkups now!! If my insurance would support that, the cost of the flight would be well worth it. We miss you Thomas Koewler.
1.0 Rating
August 13th, 2011
Disappointed
Between 14 and 17 years ago, I was a patient of Dr. Koewler's at the Everett Family Practice Center in Everett, WA.I had just had a Classical C-Section because of several large uterine fibroids and my son was in fetal distress. During the next three years, I was experiencing extreme pain. I was having strangulated intestines and all Dr. Koewler did was to tell me to put a 'hot pack' on it. Another time I was told to put a 'cold pack' on it by one of the on-call drs. The pain was so bad, it was all I could do to feed my son and keep a clean diaper on him. Dr Koewler NEVER sent me to have an x-ray, ct-scan or anything else. When I was pregnant with my daughter, the pain was worse. It is of my opinion that Dr. Koewler was assuming that I was a 'poor white trash' drug seeker and that I only wanted drugs. Now that I look back on it, that's the way it seems. He did NOT uphold his oath of office. I did not want drugs, I did not ask for drugs. I wanted to know WHAT was wrong with me and to fix it.When I had to go to the hospital with what they called 'bowel blockage' (the second time I was hospitalized with the same thing, with-in a month of each other) they did an amniocentesis to see if my daughters lungs were mature enough to 'take' her out. During the procedure, I heard Dr. Koewler exclaim "So that's why!" "So that's why What?" I asked. Dr. Brenda Flake, Dr. Wagner (Brenda's Father) and Dr. Brinkley were all there to hear him. They are my witnesses.If I would have had the knowledge and the smarts at the time, he should have been sued for malpractice and discrimination.Dr. Koewler ignored the facts, assumed the worst and left a woman to manage with two small children alone, while making sure she was in ill health. How do I feel about Dr. Kowlers worth as a doctor? He is uncaring in the fact that he treats his patients like numbers and does not treat his patient as a person.
5.0 Rating
December 21st, 2016
4.0 Rating
May 24th, 2016
5.0 Rating
June 25th, 2015
5.0 Rating
May 16th, 2015
5.0 Rating
September 10th, 2014
5.0 Rating
September 4th, 2014