Rate Now
Share Your Experience
Have you seen Dr. Thomas Lintner?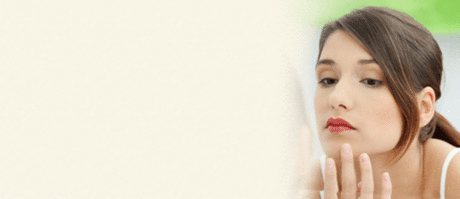 Acne
Get the important facts about acne, including the different types and what causes it.
34 Ratings with 19 Comments
5.0 Rating
August 2nd, 2013
Wonderful Surgeon
I have been seeing Dr. Lintner for 13 years now. He replaced implants that had gone past their lifespan...Beautiful work. I have had him remove pre-cancerous moles on my face and you cannot even see the trace of a scar. He has given me Botox on many occasions and I am always pleased with the results. This doctor spends time with his patients and takes the time to answer all questions. He takes the time to explain what your true expectations should be. He talked me out of Liposuction as he felt I did not need it. Now what doctor does that? An honest one. I highly recommend him.
5.0 Rating
June 13th, 2013
Wonderful experience!
I was on fence to do breast augmentation for a year or so now. I finally decided to move forward with Dr Litner and am so happy with results, procedure and staff. I love that Dr Litner is readily available anytime via phone and procedure performed in hospital. I had an amazing recovery with size I asked for, never once pressured to go to a size I didn't want (I went with smaller implants). Very very happy with entire experience and would readily refer Dr Linter to anyone Staff is super friendly, responsive and helpful :)
1.0 Rating
May 9th, 2013
be careful
i went to this doctor on reputation. i should be listen to his answers. he is not a good surgeon, i found out later that he had a stroke. i wonder if that changed his actions and coordination for my surgery. he does not want to see my problem, he is very jumpy and leaves the room i am in sooner. do not go to this doctor.
Doctor's Response
I feel an anonymous speculation on my health is not only unwarranted, but untrue. If you are unsatisfied with your result, please let my staff or me know. All my patients who had surgery or a consultation have my cell phone number and are welcome to contact me at any time.
SHOW
1.0 Rating
January 17th, 2013
facelft
i wanted to look better over my face, but i had a disaster after surgery. i did not look better. i had bleeding and bad scars. Dr. Lintner did nothing to help and cut my office visits very quick. i still am not healed. never go to him.
Doctor's Response
Dear Kerri, We are very surprised by your post, and truly wish if you are dissatisfied with any aspect of your care here that you would let us know! Our patients have Dr Lintner's cell phone number and can call him any time day or night...I do hope that you contact us so that we can help you!!
SHOW
5.0 Rating
August 15th, 2012
Full Face Lift
5.0 Rating
May 24th, 2012
Great Surgeon! All Around Great Person!
5 stars and then some! Dr. Lintner and his staff were excellent! I recently had breast augmentation and I must say they look wonderful! He knew exactly what I was looking for. I went with silicone implants and am so happy that I did. I was referred by mom who also had facial surgery by Dr. Lintner and she looks great too! Very natural but younger! His staff was wonderful. I recommend Dr. Lintner for any surgery! Thanks Dr. Lintner you're the greatest!
1.0 Rating
April 17th, 2012
Run away as fast as you can
Went in for botox. Dr Litner told me they use it in diluted strength because it gives better results. I had absolutely no results from it. Waste of money and they are a rip off. Plus, after he injects it, he rubs and stretches the skin on your face incredibly hard (I mean as hard as he possibly can under your eyes and forehead, he says to smooth the botox out) I believe it was to stretch your skin so you would have to come in for a blepharoplasty! I'm not kidding. I've never been to such an incompetent dr. and can see why his previous practice told him to leave. *I had only gone because of the low price he offered on botox. Bad, bad idea.
5.0 Rating
April 17th, 2012
Love, Love, Love ...Dr Lintner and His Staff!!!!
This was the BEST thing I have ever donefor myself! I am so happy with the resultsthat I just keep looking at myself and smiling. Wow! I wish I would have done this sooner!Dr Lintner is just an excellentphysician and his staff is "golden"! Everything from consultation thru 4 weeks post-op has been better than expected. I had a breast reduction and lift, tummy tuck, and liposuction. If You are looking for the Best of the Best...Dr. Lintner
5.0 Rating
January 17th, 2012
Tummy tuck, lipo, breast lift adn abs tightened
Very excellent Dr., and staff is top notch. This Surgeon works alongside his lovely wife and very attentive staff. I am just as impressed with them as I am with him. My surgery went well and I am actively healing now (4wks post op). This Dr. and his wife take personal cell phone calls during your recovery, which in my opinion is fantastic, as in a moment of panic I called at 1am and was recieved better than expected :)I am absolutly thrilled with my results and even more than happy with my choice in practice, as there are some Dr.'s out there to beware of, but rest assured Tom Lintner and his staff our the very best, and are all a class act.
2.3 Rating
May 23rd, 2011
RHINOPLASTY
WE NEVER SAW DR. LINTNER AGAIN AFTER THE 5 MIN 1ST POST-OP VISIT. ALWAYS SAW THE NURSE. I HAD TO CALL DUE TO ENABILITY TO BREATHE THRU NOSE-THE LINNING OF HER NOSE WAS HANGING DOWN SINCE THE SURGERY-TOLD TO WAIT AND MONTHS AFTER NO BETTER. ASK FOR NASONEX OR SOMETHING AND TOLD "DON'T EXPECT US TO TAKE THE PLACE OF YOUR FAMILY DOCTOR- DON'T ASK FOR RX AGAIN." I DIDN'T THINK OUR FAMILY DOCTOR WAS RESPONSIBLE FOR HIS WORK!!-2 YEARS AND STILL CAN'T BREATHE. WE ARE GOING TO HAVE TO SEE ENT TO FIX THE PROBLEM. I FELT LET DOWN BY THEM. WHO WOULD GO BACK AFTER PAYING THOUSANDS OF DOLLARS AND TALKED TO LIKE THEY DIDN'T OWE US ANYTHING FURTHER!!
5.0 Rating
April 25th, 2011