Rate Now
Share Your Experience
Have you seen Dr. Thomas Dugan Jr?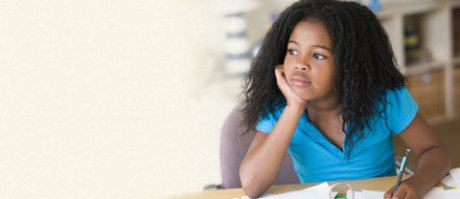 ADHD
Attention Deficit Hyperactivity Disorder (ADHD), including the different types and who gets them.
42 Ratings with 8 Comments
1.0 Rating
September 3rd, 2015
5.0 Rating
April 17th, 2015
Fantastic Dr
I was a prior patient of Dr. Dugan before moving away for many years. He always took excellent care of my migraines and my visits were thorough and pleasant. It only made sense upon my return that I would once again see Dr. Dugan. At my appointment I figured I would have to reacquaint myself with him since it had been many years since I was seen. Dr. Dugan walked in the exam room and he remembered me. We had a great conversation as though I were there last month. His bedside manner is impeccable. He has always been so pleasant and this visit was just like all the past ones. I'm so glad to be back in the care of this wonderful physician.
1.0 Rating
December 13th, 2014
Doctor is decent, but his staff is a joke
2.3 Rating
September 22nd, 2014
Rude staff
I seen Dr. Dugan for migraines. He had little personality, and his staff is very rude. I called to set an appointment for 8 weeks( follow up) and the lady stated: We don't have the schedule, we don't have anyone's yet". I wish i could have recorded her tone, as if i am supposed to know that. I was just following orders. The few time's i have been there and checked out or signed in the staff acts like it's an inconvenience. I'm sorry they hate their jobs, maybe they should choose another profession. I will say that Rica is very nice and empathetic. Too bad you have to deal with all the downers before you can see her.
5.0 Rating
August 23rd, 2014
Very Nice Doctor-Very Nice office staff
Very Nice office staff everybody was very so kind and helpful.Dr Dugan looked at my x-rays I took in before he seen me.He Listen to me when I told him about the problems I was having.He gave me a very good check up and spend time with me explaining what the next step was for my care with a MRI Scan.Great Doctor I would highly recommend him if you need a good Neurology doctor.
5.0 Rating
February 28th, 2014
Good
I saw him 7 years ago and he looked at my chart before I arrived. Most Doctors in this area do not take that initial step. He spent time and looked at results of tests done within the past two days. I have recently dealt with a Physicians Assistant who does not have a clue. I appreciate a staff and Doctor ready for their patients.
1.0 Rating
December 10th, 2013
Awful
I had a new patient appointment with Dr. Dugan & he was rude, acted like he didn't have time to spend with me, and stated he does not do paperwork when I asked about short term disability. I was beyond disappointed while in a tremendous amount of pain. Not to mention the office staff was also rude; like they didn't have time for my questions but were overly determined to get my copayment. I will NEVER be back!
2.3 Rating
March 1st, 2012
More will be revealed
After getting enough change together to pay the $25.00 for a "missed-scheduled appt." in '08..I was scheduled promptly to see Dugan,M.D. I presented the office staff with a CD of recent cervical x-ray results and base -line information from other cervical studies '04. Physician, did not review or discuss recent or past findings;however, he was kind enough to give me a script for pt and send me on my way. I really don't care to see him again...given his abrupt,disinterested nature but hopefully when the pt order is completed, there will be a follow-up appt. for further diagnostics. I did notice when I was leaving the complex that the physician deals with HEAD-aches(*t*) Not pains in the butt. Only 1 of his office staff, treated the patient*Patient in a professional manner...with Dignity and Respect. I hope upon my return to the office for follow-up that I will be in less pain and better able to decide whether or not to"give up"on "me" again...or continue to be proactive in staying as well and pain free as I possibly am able.
5.0 Rating
April 20th, 2017
5.0 Rating
February 9th, 2017
1.0 Rating
December 23rd, 2016