Rate Now
Share Your Experience
Have you seen Dr. Thomas Mcgowan?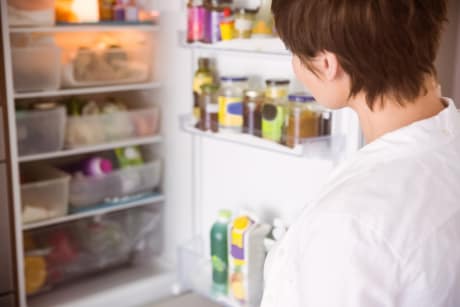 Binge Eating Disorder
Get the facts about binge eating disorder, including symptoms, causes and related conditions.
Quality Rating
Highly Satisfied
60 Ratings with 13 Comments
5.0 Rating
February 13th, 2017
A Caring Doctor... still? In 2017?
Dr. McGowan really does care about his patients and carries their best interests at heart. He has helped me immensely after every single other doctor turned their back on me and I have been seeing him for 10 years now. There's no better doctor around, believe me I looked. As a total bonus his patient portal is amazing, now you can schedule appointments and request refills all within seconds from mobile or your desk.
5.0 Rating
January 17th, 2017
5.0 Rating
July 8th, 2016
4.0 Rating
January 11th, 2016
We don't take old people
Didn't get a chance to see him because I'm 63 and he's not taking patients over 59!!!! Be careful. Don't get old!
4.0 Rating
November 24th, 2015
He is awesome!
I love Dr. McGowan - he is the most kind,caring and compassionate doctor I've ever had. He has gone the extra mile for me on more than one occassion. Despite the long wait to get an appointment, he is worth it because he is so special. I agree with another reviewer that some members of the office staff are rude and give an "attitude." I have had several unpleasant exchanges with them over non-issues, in my opinion. If Dr. McGowan weren't so awesome, I would have switched to another dr. due to the front office staff.
5.0 Rating
July 27th, 2015
5.0 Rating
February 15th, 2014
Dr. McGowan by far the best doctor.
Dr. McGowan has by far been the best, most reliable, compassionate doctor I have ever had. He takes the time to sit and listen, never makes you feel rushed making sure you both understand each other. He takes the time to call you back even when he's not in the office. He goes above and beyond in all he does and you know he truely cares about your well being. He even shows concern for how my family is doing. You would be a very lucky person to have him as your doctor and be under his care.
5.0 Rating
December 3rd, 2013
A True and Caring Doctor
Dr. McGowan is an amazing doctor, for so many reasons. He listens to you, he doesn't rush your appointment. He is fairly popular, and I know he tends to have less time than extra, but he never makes me feel like he has somewhere else to be. He is extremely personable, he will communicate with you when you need him and he will empathize with your situation. He's realistic, and understands if you have financial issues and will alter appointments to help you get past them. He is well rounded and is knowledgeable in multiple aspects of your own personal health. He doesn't rush to refer you to a specialist if he has an idea of how to help you. I appreciate him immensely as a physician and respect him for his work. The only unfortunate aspect of seeing Dr. McGowan is just the office he is located in. I have had many issues with the receptionists, I sometimes have to call 10 times to get through, and they usually take atleast a half hour to call back if you leave a voicemail. I don't want to have to wait an hour to have them call me back to just make an appointment. And they will be sarcastic and rude about copays when you ask it to be billed. I know what a copay is, I worked at a pharmacy, it's called this was an emergency situation and I don't get paid until Friday. It's just really inappropriate. Especially because they make it seem like the Doctors are rarely available. I've had to schedule to see Dr. McGowan like a month to 2 months in advance. When realistically if I talk to Dr. McGowan he can sometimes fit me in during the next week. I just don't understand why they are so assertive when they should be courteous and warm. They often come off as cold, irritable, and snarky. I worked in a pharmacy, I know all about getting annoyed with your job, and sometimes coming off cold can be a mistake. But, seriously, they chose their jobs. And they are usually that unkind every time I'm there. There's only one that's nice, out of probably the 3 or 4 I've dealt with. I remember working at the pharmacy once I had to call another physician to review a prescription and the woman I dealt with was rude, short with me, and uncaring. It's just unprofessional. Dr. McGowan is such a nice doctor to work with, it's a shame his receptionists can't be happy to work for such a kind person.
5.0 Rating
June 14th, 2013
Excellent Care
I have been a patient for many years and while all the drs and assistants are kind and professional, my absolute favorite is Dr. Mcgowan. He takes the time to thoroughly explain every situation and answer any questions. Never do I feel rushed. If I've forgotten to ask a question or thought of something after appt he always promptly returns calls. It can be a bit difficult to get an appointment, but he's worth seeing. Absolute best bedside manner. You won't be dissapointed.
5.0 Rating
February 5th, 2013
Best doctor!!!
Dr. Mcgowan is the most caring and knowledgeable Dr. I have met. I feel so confident in the care my family and I have received. For years we have been patients of his and every visit we have received top knotch care. He always takes his time, listens and seems genuinely interested in taking care of his patients.
5.0 Rating
October 26th, 2011
Ms Lenz