Vitals cannot verify whether or not this professional is currently practicing. We recommend that you attempt to contact the provider to verify their status. Please email us at support@vitals.com if you have any additional information.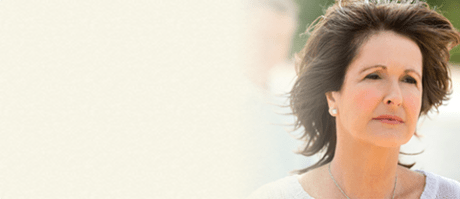 Metastatic Melanoma
The facts about metastatic melanoma, a serious skin cancer, including signs, symptoms & what happens to the body in each stage of cancer.
44 Ratings with 15 Comments
5.0 Rating
September 1st, 2016
very happy
5.0 Rating
November 24th, 2015
The best decision I ever made
2.0 Rating
August 28th, 2015
1.0 Rating
August 18th, 2015
This doctor is very unprofessional and takes the easy way out. In my first consultation McKim told me my breasts were measuring the same size and that it was rare because usually one breast is naturally larger than the other. I told him that was strange because my whole life I always had my right breast larger than the left. He also assured me I would not have what's termed as "double bubble" when I told him another consultation I had that doctor told me I would need a lift and implants because of the way my tissue and breasts were naturally shaped. Well, sure enough at the post surgery first check up my right breast was noticeably larger than the left. I also had "double bubble" which is when you view my breasts from the side profile it you can see my breast sitting on top of the implant. My surgery wasn't even 2 weeks old and these two issues STUCK OUT. McKim came into the room and looked at my breasts for literally a second and then stood at the door with his hand on the door handle as if he was completely disinterested in what I had to say or me as his patient. He was more in a hurry to get out the door. Standing at the door McKim told me I had to wait at least 6 months for the swelling to go down and that my breasts would be uneven as they healed. Okay fine. In 6 months I called back, and was told NO I had to wait at least another year for the swelling to go down completely. Well that's simply not true. It's now been less than 5 years and I still have double bubble and one breast has always been noticeably larger than the other. Today I woke up from sleep to find my right breast has ruptured. They are not even 5 years old. I don't even know what happened. I went to bed and they were fine and when I woke up I noticed it. The reception told me I would have to front the money for the entire surgery to fix it and I would only be reimbursed back for the implant 6 to 8 weeks after. Is this a joke? McKim showed me he took zero care in placing my implants correctly, nor did he care in measuring my breast size from the beginning. I remember he tried to convince me to purchase a gel implant, to which I said no and he tried to convince me to go bigger, to which I also said no. They told me after my surgery they would take after photos, they never did. No one EVER contacted me from the day I walked out from my post surgery check up. I believe McKim is in this for the money and does not care about the patient. I am wholly disappointed in my entire experience.
1.0 Rating
July 28th, 2015
Displeased with BOTH Dr McKim and Breast Augmentation
It has been nine years since my breast augmentation with Dr McKim in Boise. I should have written this review a long time ago, but I was young and naive when I got the implants, so I had no basis for comparison to understand how horrible my experience was. First of all, his bedside manner is horrible. I was very unimpressed with Dr McKim's lack of professionalism, and his flippant and often abrasive behavior. He was rude to me and very abrasive to his staff. He was not gentle in his initial exam, and part way through the exam he actually left the exam room, while I was sitting there with MY BREASTS COMPLETELY EXPOSED, and he seriously left the door completely open. For close to 5 minutes. Seriously, his staff was walking by the open door the entire time he was gone, and I was sitting there half naked and confused. The experience seemed so cold and impersonal, with no comparison, but I assumed it was just "the way breast implants go". Next, my breasts were way too far apart. I had told him that my only request was that I didn't want to have major cleavage all the time, so he took the liberty of putting my breasts as far apart as possible. I felt like you could park a bus between them. In the follow up exam I voiced my disappointment and his attitude was completely uncaring and defensive. He said, "well, that's what you asked for". I said, "What? NO, that is not what I asked for. I just didn't want them touching all the time. This is way too far apart." I asked if they could be adjusted and he said, "it won't do any good, I just work with your body, and that's just how your body is made." NOT TRUE! my breasts were awesome before I had kids and they were very normally spaced. Then as a way to buy himself time, Dr. McKim said my breasts would eventually "relax" and look natural over time. But obviously they only will relax vertically with gravity, not grow together horizontally. They never did look natural or appropriately spaced. I certainly never felt sexy with them--They were embarrassing. Nine years later, I can honestly say that, even when pushing my breast together, they STILL can not touch each other. At all. They are ridiculously spaced, sticking out past the sides of my body with a boob-sized gap between them. And they have never felt natural--- always felt like I had hard plastic inside my boobs. Dr McKim is in his job to make money and not to make fans. He DID NOT CARE that this is my body and I have to live with he results.
1.0 Rating
March 17th, 2015
1.0 Rating
January 24th, 2015
Eyes ruined by Fraxel restore treatment done by Sandra
I recently had fraxel restore done under my eyes done by Sandra. I suffered severe fat loss within a week of the treatment. The fat is gone from below the tear troughs clear up to the lower eyelashes and across my temples. My eyebrows pulled way up into my forehead from how severely the skin was tightened in the temples. The oil glands shut down in the lower lid causing severe dry eye and irritation. The eyelid has very little support due to the fat loss and my eyelashes hang down like an old woman. My undereye skin is crepy and very wrinkled. I am 51 and Sandra aged me 10 years in 5 minutes. Dr. Mckim was horrible to me. Yelling and denying anything was wrong and even making off color comments like "this is how 50 yr olds are supposed to look" and "most women don't want fat under their eye so there you go". Sandra acknowledged something went terribly wrong, but tried to claim I was an anomoly and she wasn't responsible. She even brought the waiver I signed in the room to try to emphasize again and again that I couldn't touch them. It's been four months since this disaster and its been a nightmare. It took 2 months to get my oil glands working again, but am still having issues with my eyes not shutting at night. I am on anti-depressants and anti-anxiety meds and am seeing a counselor to deal with the trauma from how much my appearance changed and dealing with the eye irritation and pain. I fortunately have found an amazing RN who specializes in injectables and has done a wonderful job with fillers and botox to allow me to look "normal" again, but I will never look as young as I did or like me again, the damage is so bad, and I will have to deal with this and have fillers for the rest of my life. Dr. Mckim's staff changes constantly. Although the girls are all very kind, I believe Sandra and the staff are under trained and not knowledgable enough of the fraxel equipment. I have had fraxel many times before, although never under the eye, and have never been harmed. If you are considering fraxel, this is not the place to go. You are not safe! If something does go wrong, Dr. Mckim does not show any character or compassion or really any humanity at all. This alone makes him a poor choice for any procedure.
5.0 Rating
January 17th, 2015
1.0 Rating
July 30th, 2014
Thank you!
My experience was very positive. I adored the staff at the office, Sandra, and Beth inpaticular. Dr. Mc Kim did a great job with my procedure. The only regret I have now, is I wish I had gone a little bigger with my implant size. It's been 4 months post op, and I think the work Dr. McKim did was great, based on what I shared with him, and his nurses as to what I wanted, It's a beautiful office, with nurses who are just as beautiful. Thank you Dr. McKim for making me feel beautiful, and sexy again. I share with ALL my friends, how awesome you, and your staff are, and my great experience at your office. Thank you once again for everything!
1.0 Rating
April 29th, 2013
2.3 Rating
July 29th, 2012
1.0 Rating
May 22nd, 2011
WARNING...YOUR A DOLLAR SIGN
Nearby Doctors

Dr. Thomas Mckim is similar to the following 3 Doctors near Boise, ID.