Rate Now
Share Your Experience
Have you seen Dr. Thomas Olaughlin?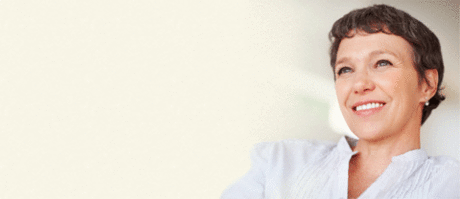 Fibromyalgia
Get the facts about fibromyalgia, including the symptoms and conditions that may be related to it.
59 Ratings with 24 Comments
1.0 Rating
June 13th, 2016
Run
His staff is very rude..and very defensive when you ask a simple question. .they are busy telling you that you are wrong..even when it's clearly thier over sight..with apologizes. .snotty...beyond and lack customer service skills. .been treated like a drug addict, among other things..they have put my financial information in the waiting room for everyone one to here..and it no one's business if I have a bill how much it is,or why I am being chargerd..I have panic attacks and anxiety starting the day before my appointment..and sitting here over 5 hours my anxiety grows..the dr spend maybe 5-7 minutes with me..he is so burnt out he has no idea why I'm there or what's wrong with me or how to treat me..he writes an RX..sends me on my way..looking for another Dr.I suggest you do to
5.0 Rating
March 12th, 2016
4.0 Rating
December 11th, 2015
Dr.O is a old school doctor, something other doctors should learn. He really listens to his patients so he can give you the best care that he knows. I admit the wait time is long but well worth it, cause he puts each of his patients first. He listens, he cares. Best doctor that I ever had, and wouldn't give him up for any other doctor.
1.0 Rating
August 25th, 2015
Playing with Fire
This Dr is why the DEA is crack-en down on Pain Ma. Dr. and sooner then later he will be re-flagged. I was a patient of Dr O for sometime and over the years he moved to different locations, change names, and has a lot of legal issue himself. This man will due more harm then you can imagine. I was like some of these other patients that stated that 4 hours wait time is OK," are you kidding me ". I got complacent and lazy to find another Dr. but when he did a trigger point injection that paralyzed my whole arm it was time to go. There is so much that i can tell you that would have your head spin and have you running out of they but for legal reason I can't and your privacy is not protected if u read the terms, but I can worn you that that script is not worth your life or health so really think about it. I wish I was worn about this and left when my instincts told me to. Please believe me when I say that this place will be stopped so find another Dr. sooner then later.
5.0 Rating
June 24th, 2015
Pain Free!!!
I have been seeing Dr. O'Laughlin for almost two years. I was referred to him by my primary care after the laws changed in 2014. I suffered from chronic lumbar region back pain. I had a 4 level fusion surgery done at UCSF in 2006, from L2 to S1. While under the care of Dr. O'Laughlin I received spinal epidurals twice, approximately three months apart. At this time I'm NOT taking any pain medication and have started to do light exercise after being referred to Physical Therapy by the Dr. I could not be more pleased than I am at this point in time.
5.0 Rating
June 13th, 2015
1.0 Rating
May 14th, 2015
RUDE staff-----LONG WAiTS
Wait time is usually 3 to 4hrs and sometimes longer I have actually been in the office until 9:30pm. His office staff is extremely rude. Lots of turn over of staff and PA, s. I was a patient there for 8 yrs. Finally changed. The newer staff that's been there the last 1 1/2yrs were so rude and hard to communicate with
2.0 Rating
May 8th, 2015
Almost always three hour wait from your appointment time even if your appointment is at 8:30 am. Terrible time managment.
1.0 Rating
April 21st, 2015
This Office is...
Dr. O has a decent bedside manner. That is all. Borderline pill mill. The ones I hear in the waiting room singing his praises only seem to do so because it guarantees them getting their prescription. I know some of the patients who have commented here as well. Some of them are complete nutballs. If you come to this office you will deal with long waits and rude people. End of story. No excuses or reasons for it, it's just the way they are. I would honestly recommend people REALLY shop it out before coming here. This place will cost a big chunk of your time after a while.
5.0 Rating
April 13th, 2015
Patient
I've read several comments regarding very long waits. But, almost every single patient agrees that Dr. O'Laughlin is well worth it. Mayra does her level best to keep Dr. on schedule. Sometimes not an easy task because Dr. O'Laughlin spends so much time with some of his patients. I, for one, treasure that time. I appreciate his imparting of knowledge, taking the time to listen to me and go above and beyond his requirements as a physician. If I'm in the waiting room for a long time, it's because Dr. is taking the same amount of time with another patient as he does with me. I don't want my time shortened, and it would be unfair to expect others to do so. All this sometimes frustrates his assistant Mayra, who does her best to keep him on schedule; and from what I've seen, she always handles this with grace and humor. Now....everyday there are new patients who have only seen the Dr. once or twice. They've not yet learned that Dr. O'Laughlin is worth the wait and can get quite upset. When this happens, the patient will finally vent their frustration at the only office person in sight; and that would be Sarah. She is always at the front desk and on a daily basis gets the brunt of the anger displayed by a few patients. Sarah is a sweet girl who has always been kind and helpful to me. If she ever seems otherwise, it's because she is so often put on the defense. Believe me, Sarah has no more power to move things along more quickly than I do. She has no possible way to get a patient seen any faster. However, this is sometimes demanded of her by an angry patient, so from time to time she may act frustrated. As for the office manager...I believe I've spoken to her once and she was helpful. So here's the bottom line: You're wait to see Dr. O'Laughlin will probably be long. Myra tries her best to move things along more quickly, Sarah can do nothing about your wait time & if you want to find another pain management doctor, go ahead. But; you WILL NEVER find one as good as Dr. O'Laughlin. I know...I've been with him for a few years and he has helped me beyond what I thought was possible. God Bless Dr. O and staff.
4.0 Rating
March 21st, 2015
3.0 Rating
March 14th, 2015
doctor olaughlin is good
Ive been a patient here for years for my back and alot of what I read on here is true but I think it needs to be said that the things people dont like areny doctor olaughlins fault. He is a goid doctor and helps as much as he can. The other people that work their cant always be watched by him because hes busy seeing patients. Things I would change would be the staffs attitude and I would try to keep appointment times on time. I would find someone better at the front desk. Sara always seems stressed. The manager has green hair and I think thats not corect for a doctors office. Some people have told me she is known to be rude.
Nearby Doctors

Dr. Thomas Olaughlin is similar to the following 3 Doctors near Fresno, CA.