Rate Now
Share Your Experience
Have you seen Dr. Thomas Pressly?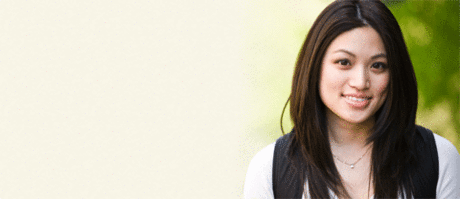 Birth Control
Get the facts about birth control so you can decide which type is right for you.
19 Ratings with 10 Comments
5.0 Rating
October 24th, 2016
1.0 Rating
June 3rd, 2013
If you have an entire day to waste and don't have any need for a real doctor then I would recommend this man. Otherwise, I would advise you to steer clear. I waited over 6 hours to see him for 10 minutes. His treatment plan; get better shoes (he didn't ask what type shoes I wear at home or while walking) and get up and stretch occasionally if I'm working for long periods at a desk. He likes to prescribe Tramadol and Neurontin, but won't discuss dosage, effectiveness, side effects, or alternatives. He won't discuss anything. He is rude, arrogant, and dismissive. He ordered blood work but I couldn't get a clear answer regarding what the tests were and I never got the test results. I asked at my next and final appointment and was told that everything was fine, but still was not told what tests were done.
1.0 Rating
March 21st, 2013
This doctor is very arrogant! He does not LISTEN to you. He thinks arthritis is very black/white and anyone with arthritis know this disease is very complicated. I just moved to LA, Shreveport and have seen this doctor 3 times and each time I am left feeling anygry! Before this I was in another state and at an university hospital and seen alot of RA doctors and I know what a true good competent RA doctor is about and Mr Thomas is not it. He does not deserve the DR. in front of his name. He is judgemental and he picks the patients that he will treat fair and I am not one. Also when I first met him within 2 seconds I knew he was a quack! I don't know how he gets away with it. He asks the same 5 questions all the time and I give him different answers to see if he even cares and he does not catch on. Besides he does not ask the correct questions that I have seen other RA docts do. Also those 5 question that he asks REQUIRE an explanation, but he wants you to answer in a one word answer. WHAT!!! Each visit he has visited with me for less than 3 minutes. How can you treat a patient with SEVERE RA in two minutes each visit?? I personally think he likes the patients that suck up to him and that do not challenge him as he thinks he is a know it all when he is as stupid/dumb as they come. So to make this shorter if you have a complicated RA case and need a RA doctor to work with you Mr. Thomas is not for you!! Do not be fooled by other delusional patients that gave him a good rating because those are the patients that do not challenge him, but kiss his butt and have an easy case he can fix. He will not like you if he CAN'T FIX YOU because it hurts his ego.
5.0 Rating
June 24th, 2011
1.0 Rating
June 17th, 2011
He was too quick to judge
Weve spent the last few yrs being sent from Dr to Dr. With our young girl. She's had a Positive ANA and clinical symptoms of lupus. This Dr not only invalidated past Drs, test results and clinical symptoms, but he also put mom and daughter on the defensive immediately, suggesting possible abuse causing these symptoms. We were all shocked at his judgements and his bedside manner. He should not be practicing in pediatric medicine.
5.0 Rating
May 12th, 2011
BRILLIANT
I had an unusual case and this doctor was the only one who could figure it out for me. While the wait can take a while, it's worth it to see this doc. I definitely recommend him!
5.0 Rating
April 18th, 2011
Very Smart Doctor
1.0 Rating
March 24th, 2011
If you are truly sick FIND ANOTHER DOCTOR
My appointment was at 10:30am so I arrived at 10:15am. I waited along with every other patient in the office until about 2:30 before patients begin going to treatment rooms. I was called back at 3:30pm and he did not see me until 4:30pm. The other patients said that was common practice for this doctor. Once he came in the room he spent a total of 10 minutes with me and asked no questions or considered anything I had to say. His mind was made up and he quickly gave me two shots and left the room. The staff insisted on doing a bone scan before we left the office (so he could pay for his new machine). I will never go back to anyone who does not value my time any better than that. If he doesn't value my time he does not value me as a patient. No patient should have to wait six hours to see a doctor.
1.0 Rating
November 16th, 2010
Unprofessional
Over scheduling seems to be the norm for Dr. Pressly's office. I had an 8am appt. and as I came into the office at 7:50 there were also 7 other people in the waiting rm. My first and second visits lasted almost 4 hours each. 3 hrs. of which were in the waiting room. He never seems to take much time with anyone. If when I find another Rheumatologist I will move on.
1.0 Rating
September 27th, 2010
Nearby Doctors

Dr. Thomas Pressly is similar to the following 3 Doctors near Shreveport, LA.

Dr. Jeffrey Holt

Cardiovascular Disease, Interventional Cardiology, Cardiology, Internal Medicine

Shreveport, LA 0.07 mi