Rate Now
Share Your Experience
Have you seen Dr. Thomas Rhee?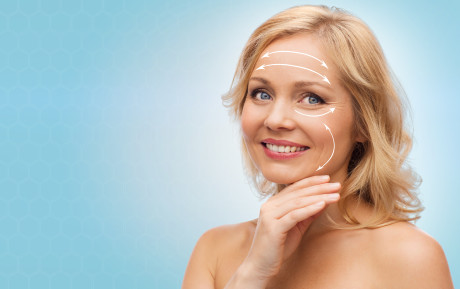 Facelift
Get the facts about facelift, including the visible signs of aging that different types of procedures can address.
33 Ratings with 11 Comments
4.0 Rating
October 12th, 2016
Wonderful doc!
1.0 Rating
October 25th, 2015
Must read. Don't go, choose a different DR.
My throat was hurting and now because of his lack of knowledge I have stomach ulcer. He is the worst doctor. He keeps trying dufferent medication instead of finding what the cause is. He sees me for 5 minutes and charged me $75. Nothing he prescribe cures me. He sucks. Plz don't go to him. I bet he cheated his whole way thru med school.
1.0 Rating
April 10th, 2015
Not for Me
The guy came across and uninterested. He did not introduce himself. He did not ask my history, medications and or even what happened. Spent 2 minutes with me and said "that's it". My ear infections were so severe that one ear drum spontaneously ruptured in my sleep. He treated me like I had a sour throat. He was a referral from the ER and I would not recommend this ENT and I would not recommend this ENT for a long-term relationship. There is a reason this guy is available and other local ENTs take 2 weeks to get an appointment.
2.3 Rating
May 29th, 2014
The only reason I give 2 stars is because of the staff. Very friendly and accomodating. I went to Dr because of noises in my ear. I don't feel he listened to me. I had to tell him more than once what my symptoms were and he would repeat back to me but what he repeated was not what I said. It wasn't a language barrier because he speaks english very well, I felt he was preoccupied during the time I was there.
1.0 Rating
April 17th, 2013
i would not go back ever again..
so i went to see Dr. Rhee and that was the worst experience i've ever had with any doctor. so i went there and i was told to come inside to see the doctor. i sat in the chair and the doc came in and asked what was wrong. so i told him everything. he just prescribed me a medicine and let me go after 2 mins....not even exaggerating.. he didn't even ask me any questions whatsoever...so i asked him questions and he did not even try to listen to me. he was like " i think its balbalbla so take this medicine." so i did listen to him cuz he is a doc...but guess wat? i took the medicine and i still have the same problem and didn't get any better. i know that there were many patients waiting in the office after me..but...letting me go like that without doing anything ? ...i would give a zero star if possible.
1.0 Rating
March 6th, 2012
Spare yourself!
I left work early to get to this appointment since I wanted to be on time. I ended up waiting for more than an hour. The waiting room was packed full of people. When I finally saw the doctor, he looked at for like a second and prescribed me some medicine. He was very stand-offish and would not answer any of my questions. The only thing he said to me was, "just take the medicine I prescribed." I was so appalled from his attitude. He didn't even care about how long I waited. I have never met a doctor like this guy. It seems like all he sees from his patients are dollar signs. Totally disappointed from my experience. To top it off I had to go to another ENT doctor to get a peritonsillar abscess surgically removed since the medication he gave me did NOT work.
5.0 Rating
October 11th, 2011
Great ENT - Will add to list of preferred Dr's.
I thought I had impacted wax which I would usually get irrigated every 12 months or so (hard packed wax issues since when I was a kid) Dr. Rhee took a look and diagnosed liquid behind my ear drum due to sinusitis which I was already being treated for with antibiotics. Clearly he knows his profession very well - gave me some steroids prednisone which is already helping with the inter-ocular pressure in one day. Overall got an appointment within a couple hours of needing to come in which surprised me for any local ENT and he was awesome, will definitely go back to him - no hassles - seemed very skilled n his field, would highly recommend. No down side.
5.0 Rating
July 26th, 2011